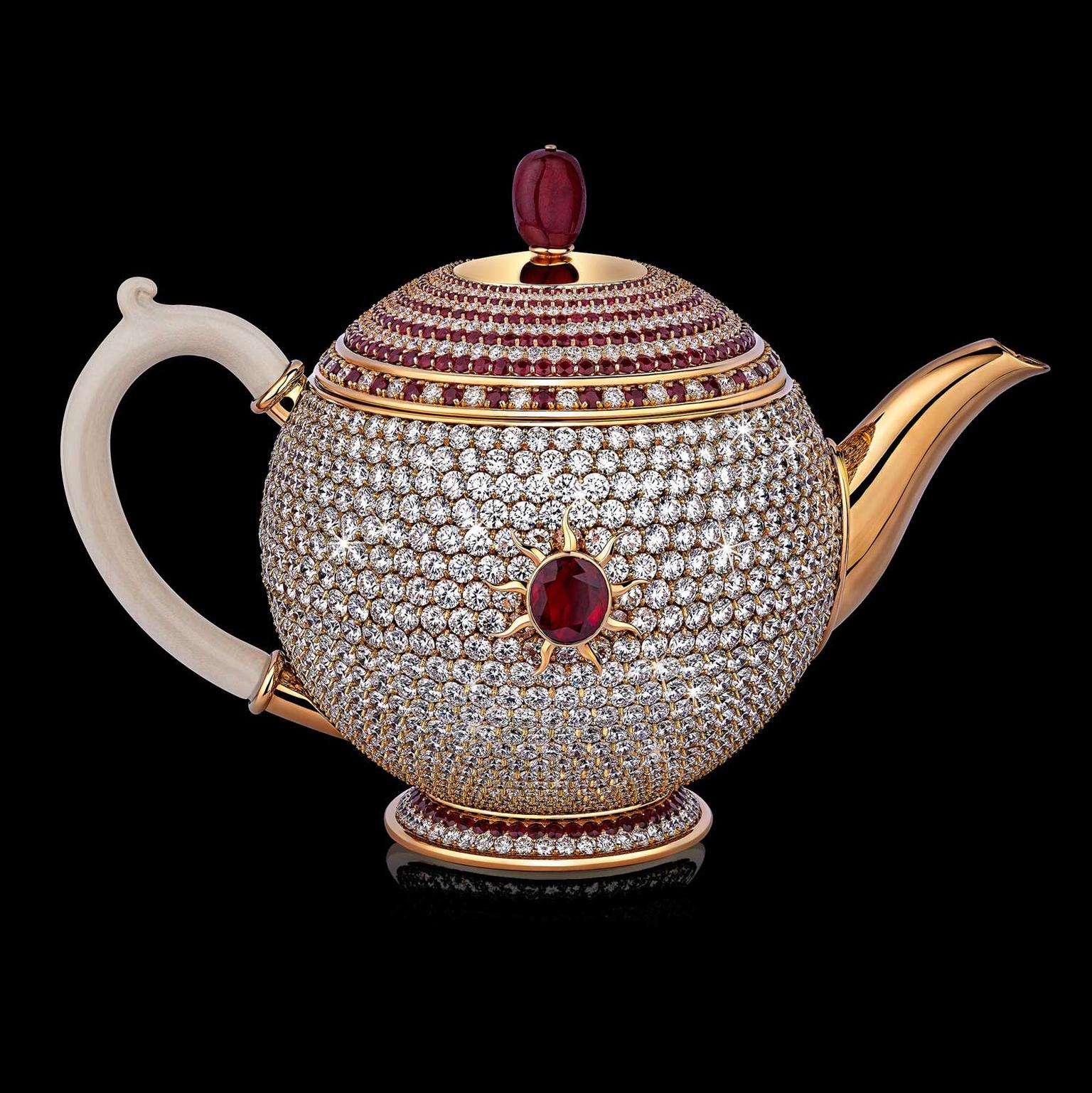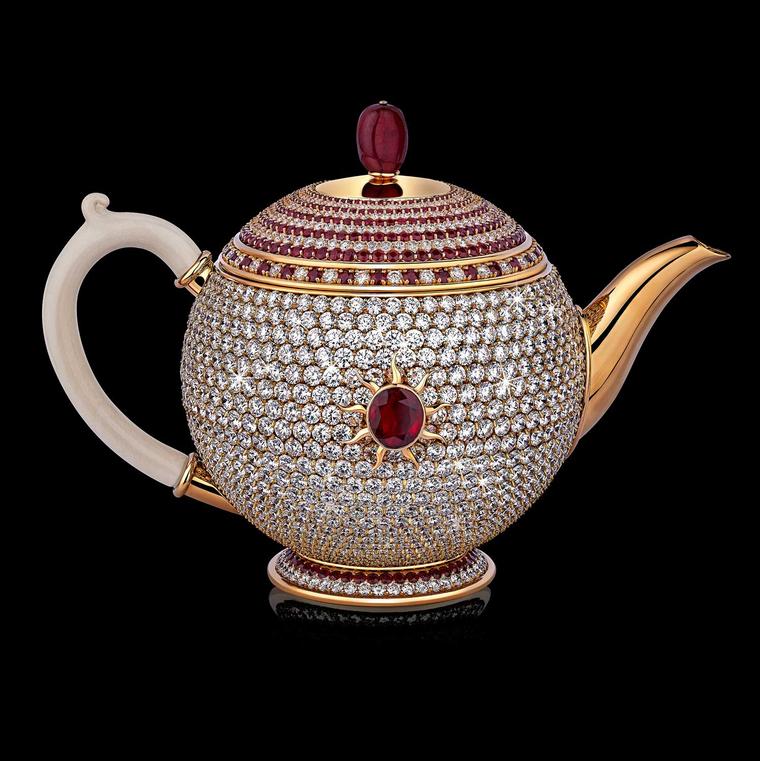 The British are known for their irrational love of tea, but the Egoist teapot elevates sipping this infusion to a whole new level of obsession and passion. Officially certified by the Guinness Book of Records, the $3 million Egoist – the most valuable teapot in the world – was unveiled at Mosiman's restaurant in Belgravia by Nirmal Sethia, founder of the N Sethia Foundation and Newby Teas of London.
Designed and commissioned by Mr Sethia, the Egoist teapot was made by the Milanese jeweller Scavia. It is entirely paved in 1,658 D and E colour grade diamonds and 386 rubies, with a central 6.67 carat Thai ruby. A ruby bead tops the lid. Mr Chitra describes the overall dazzling effect as shining "like sun of Southeast Asia".
Mr Sethia explains: "I designed the Egoist teapot to raise awareness globally of the historic and cultural importance of tea, a magical refreshment that has lasted over millennia and is a part of the fabric of civilisations from the Tang Dynasty to the modern era."
Mr Sethia has donated the teapot to The Chitra Collection, dedicated to all things associated with this ancient brew and founded in memory of Mr Sethia's late wife Chitra. The collection is one of the most important of its kind, boasting over 1,700 historic and contemporary teapots and other tea-imbibing paraphernalia, including Lord Nelson's own silver pot.
Mr Sethia plans to open the Chitra Collection to the public in 2017 so the world can see the wealth of tea-drinking culture – along with the world's most valuable teapot. The N Sethia Foundation founded by Mr Sethia in 1995 helps fund medical research, youth activities, disaster relief  and supports the Chitra Sethia Autism Centre in Cambridge.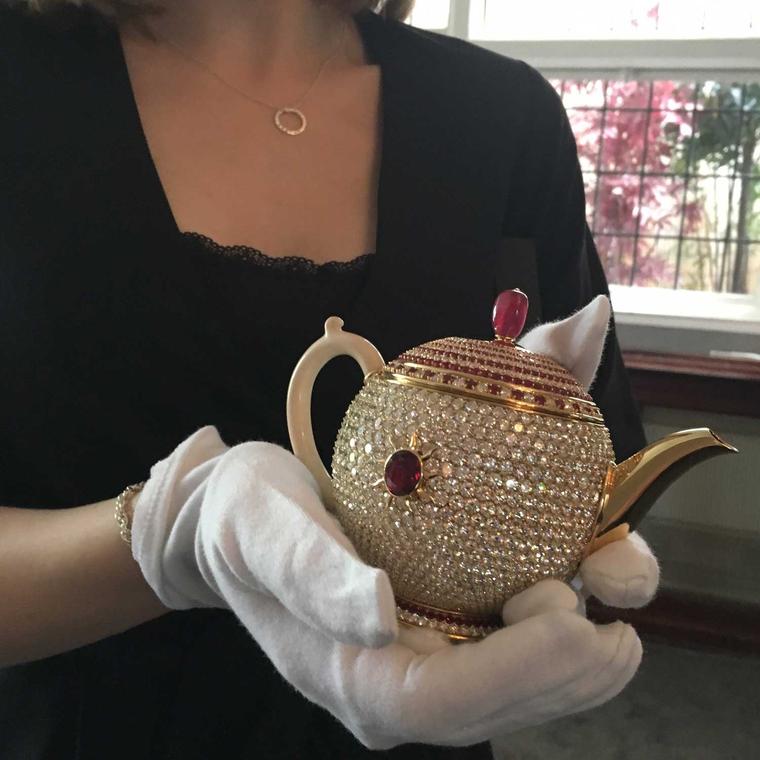 As for it's name, Mr Sethia explained: "This is a teapot just for one, that is why it is called the Egoist."  He has already brewed up in the Egoist, and for the occasion chose a rare Muscani tea from Newby Teas of London while lamenting having been outbid for a £5 million lot of even rarer Chinese Da Hon Pao rock tea from the Wuyi Mountains in China.
Admiring the resplendent vessel, Mr Sethia added: "This is a revival of the tea culture with proper grandeur. In 5,000 years no one has done anything like this. They did make gold or silver teapots in the past but nobody thought of adding diamonds."
A teapot just for one, the Egoist has been donated to the Chitra Collection of historic and contemporary teapots by owner Nirmal Sethia.

Officially certified by the Guinness Book of Records, the $3 million Egoist is the most valuable teapot in the world.