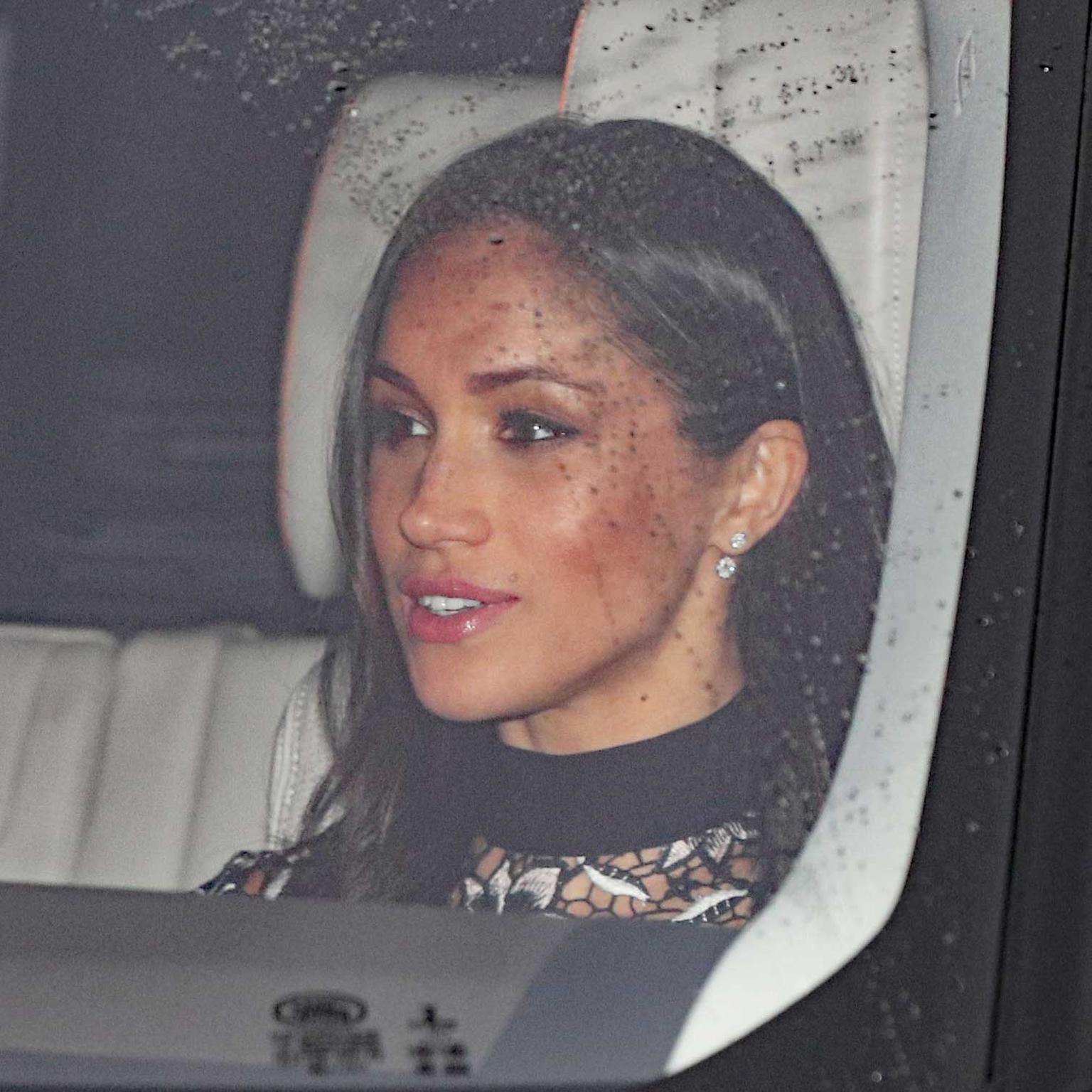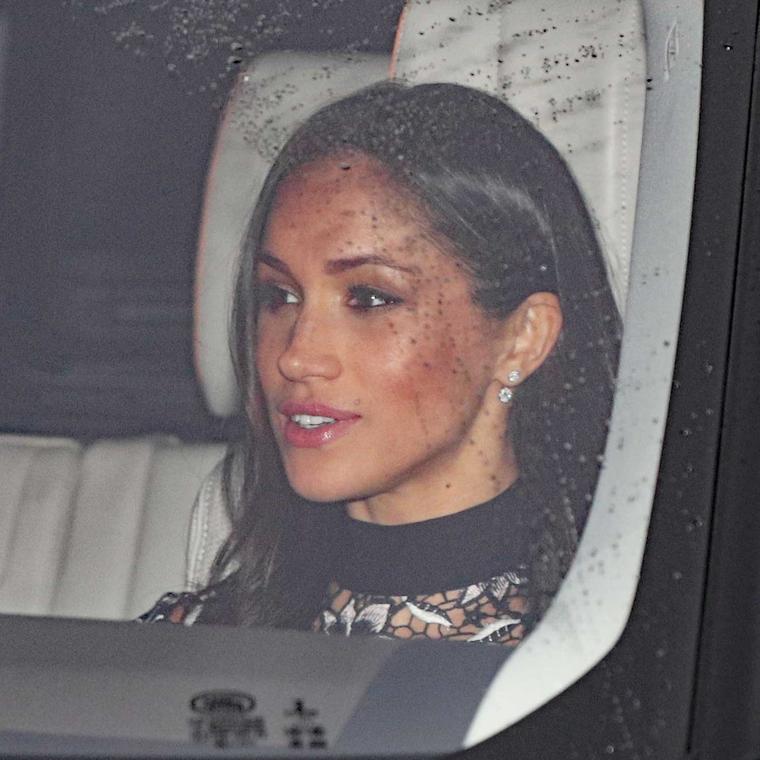 With all eyes on Meghan Markle in the lead up to her royal wedding, every aspect of her wardrobe is being scrutinised. I am of course interested in her jewellery, so have found out more about the gems she has worn at the high profile public appearances since the announcement of her engagement to Prince Harry. Once she is officially part of the royal family Meghan is likely to wear more formal jewels on loan from the Queen and the Royal Collection, but for the moment, much like her choice of clothes, she is very much doing it her way.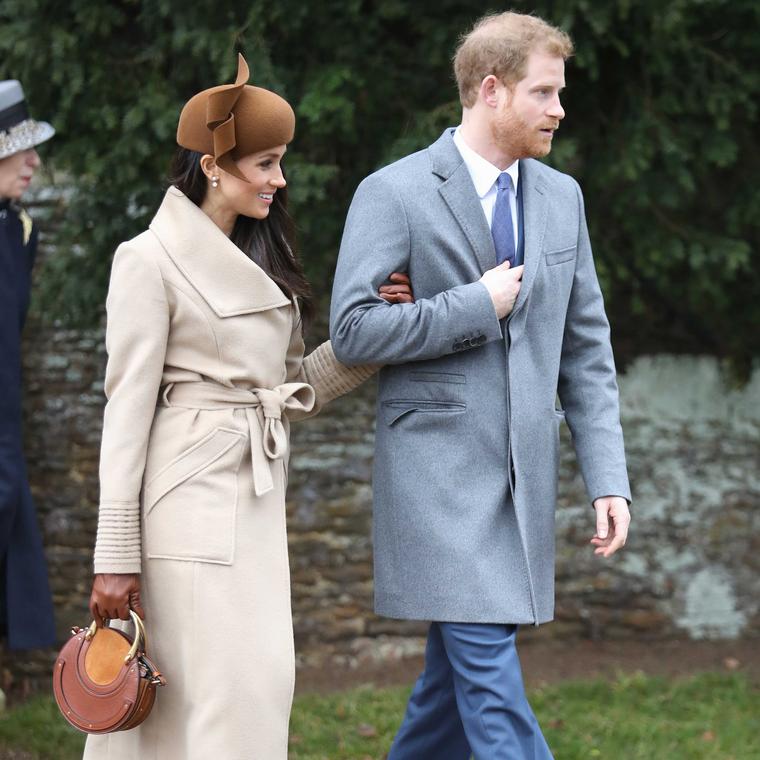 On four separate key occasions, including the official engagement announcement, Meghan has worn her own jewels by Canadian jeweller Maison Birks, or Birks as the Canadians refer to it. Elegant, young and on trend describes both the jewels and Meghan herself.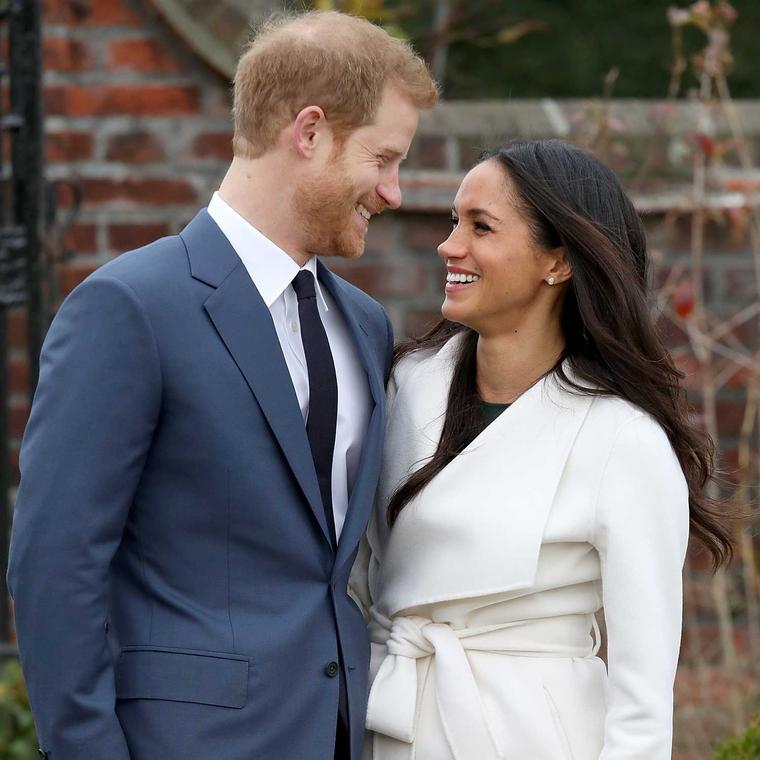 For her engagement announcement (above) on that cold November day in London, complementing with her white coat, Meghan wore 'Les Plaisirs de Birks' oval-shape opal earrings (below) in a simple gold setting.  Stocked at Mappin & Webb, the company informs me these retail for £850. Read more on her engagement ring here.
Next were two very significant public outings to the Christmas lunch at Buckingham Palace with her future mother-in-law and later to church in Sandringham on Christmas day. Both times she wore Birks Snowflake diamond earrings in white gold with a price tag of £5,250. On trend, the earrings are contemporary 'jacket' style with a traditional stud attached to a long bar at the end of which is a second diamond cluster that emerges from behind the lobe.
More low-key  was  Meghan and Prince Harry's 9 January 2018 visit to a community radio station in Brixton, for which she chose a simple pair of young and cool gold bar earrings with the modest price tag of £350.  Wearing an chunky beige jacket, her hair tied back and virtually no make-up, the earrings fitted in with her casual yet confident look. A far cry from Kate Middleton's blow-dried and highly polished look.  
So how did California-girl Meghan come to be such a fan of this Canadian jeweller? Eva Hartling, Vice President, Birks Brand & Chief Marketing Officer at Birks Group Inc explains:  "Ms Markle has been a longtime supporter of Birks, and began when she was living in Toronto, she was introduced to the brand from her friend and stylist Jessica Mulroney and has continued to choose Birks since moving to London. We are thrilled to see her carry on wearing our brand during this exciting time, and we are happy she is choosing to continue supporting Canadian brands."
And fortuitous timing that Maison Birks has recently signed an agreement with UK's Mappin & Webb to stock its own-brand jewels. Emma Towers, Head of Buying at Aurum Holdings that own Mappin and Webb tells us about her choice to stock Birks at Mappin & Webb.
"Primarily known for its use of fine gold, diamonds and coloured stones, Birks is synonymous with heritage and as a retailer with such a rich past, we felt it was the perfect new addition to our contemporary brand offering"
For her visit to a community radio station in Brixton in January 2018 with Prince Harry, Meghan Markle chose her simple Birks Les Plaisirs bar earrings by Canadian jeweller Maison Birks. They are sold through Mappin & Webb in London. Price: £325. Getty Images

Meghan Markle pictured in her official engagement photo with the Royal Highness, Prince Henry of Wales, wearing Birks opal earrings (£850, available from Mappin & Webb), and (not pictured) a huge three stone diamond engagement ring designed by Prince Harry. 

Holding onto Prince Harry's arm, Meghan Markle wore Birks Snowflake round diamond jacket earrings on Christmas day. Price £5250 Getty Image

Spotted on her way to Buckingham Palace, Meghan Markle wears Birks Snowflake round diamond jacket earrings to the Queen's Christmas lunch. Price £5250 Getty Image
What jewels she will wear on her wedding day is the subject of much speculation. Kate Middleton was loaned one of the Queen's tiaras, the Cartier Halo, but wore her own diamond earrings. Will Meghan do the same? And which tiara will she choose? I hope that she chooses a bandeau-style head piece that she can wear across her forehead or as a head band as I suspect her wedding look will be a lot less traditional than the recent royal nuptials of Prince William and Kate. What's for sure is that she will look fabulous.
Stockist: Mappin & Webb, 132 Regent Street, London, W1B 5SF