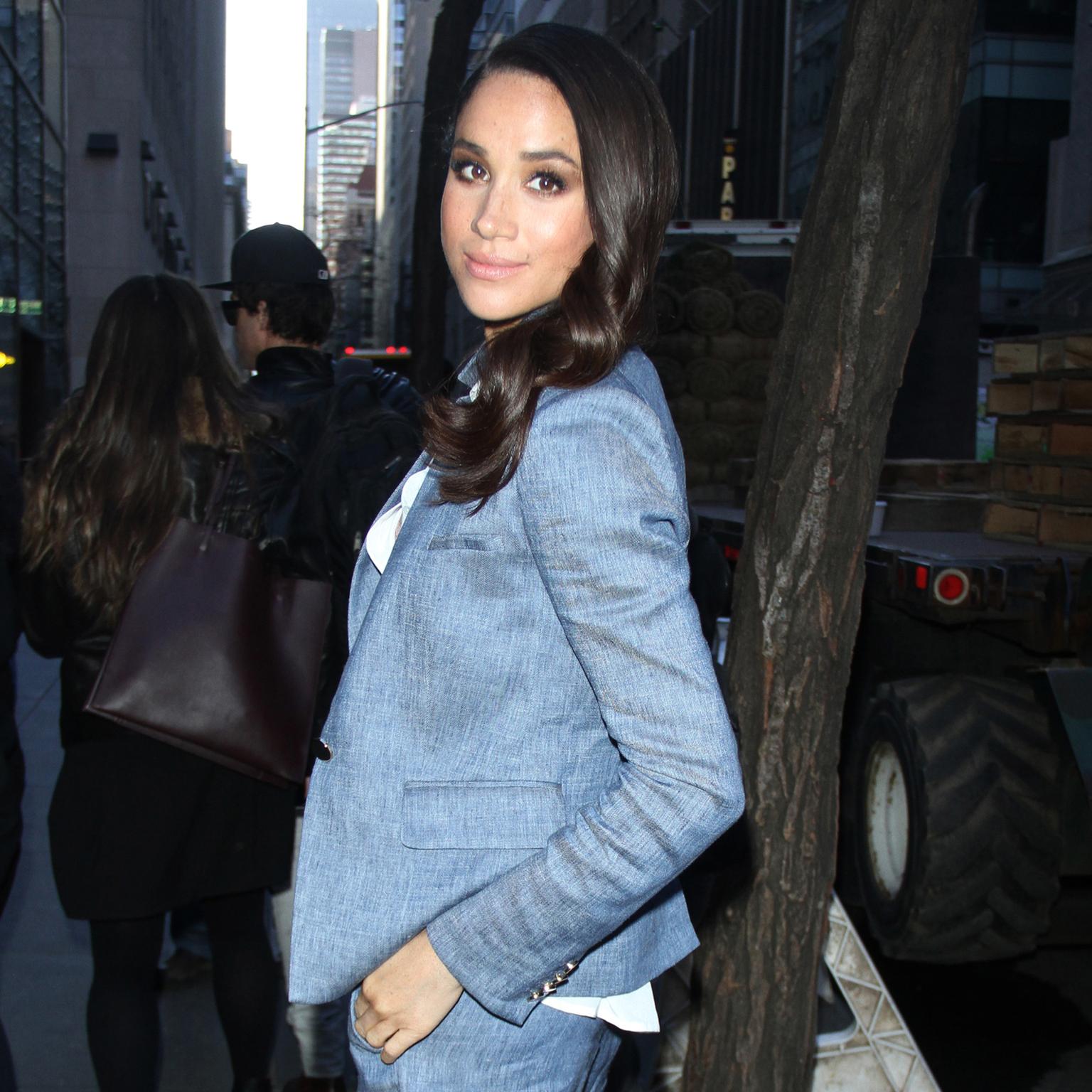 Looking at past royal engagement rings, the first thing you notice is that no Windsor man has ventured beyond the comfort zone of the triumvirate of diamonds, sapphires and rubies. And what's more, they are all very traditional in design and, compared to US engagement rings, quite demure and low key. So, Harry, if you want to play it safe, stick to the true-blue sapphire in a classic design.
But may we suggest that you at least out-carat your brother with the impressive 24.56 carat Ceylon stone, above, from David Morris of Bond Street? The sapphire in Princess Diana's ring, now on Kate's slender finger, is a mere 18 carats in comparison. Your grandmother may have something to say about this breach of jewellery protocol, but do you care? Meghan will love it.
Too showy? Then head to Garrard, favoured by generations of royals, including Harry's uncles Prince Edward and Captain Mark Phillips, where you can find a near-identical sapphire ring to that of Princess Diana. Buy it and Kate and Meghan can be ring twins.
If we look at the Queen's engagement ring and that of her late-sister Princess Margaret, it appears that the elder sibling pulled rank and trumped her with a diamond over Margaret's ruby ring.
If Harry does choose to toe the line then a ruby ring would be both a respectful and traditional choice. But make it a ruby that counts, and for that we suggest this impressive 11-carat blood-red Siamese ruby ring by Boghossian, which will knock her safari socks off.
A more conservative ruby ring would be this one from Fabergé with an African-sourced stone at its heart.
But if Harry insists on a traditional diamond ring then he should make it an American one as they really know how to do the big-diamond solitaire thing. Our friends at Harry Kotlar are masters of the trophy ring, and while a 4-carat diamond may elicit a few snide comments from Buck Palace, it will speak to Meghan in the language she knows.
So fond of diamonds are American girls that Harry could consider upgrading to a colour diamond that is so on-trend. We are pretty sure Meghan would say yes to this pink diamond from Tiffany, straight from her homeland.
Or really make a statement with this outsize 11-carat yellow diamond from De Beers, with rays so bright Meghan won't miss the California sunshine.
If Harry does listen to his rebellious streak, he could consider a more contemporary look such as London-based Jessica McCormack's Space Odyssey ring.
If Harry really wants to show that he has put a lot of thought into choosing a ring to make Meghan feel special and resetting Granny's diamond chips is not an option then he could look at a sapphire in a colour beyond blue.
One of the prettiest I have seen recently is this pink sapphire by Fabergé that would be perfect for Harry's down-on-one-knee moment.
Regardless of when and where Prince Harry proposes to his American actress girlfriend Meghan Markle, we hope he takes our advice and seals the deal with one of these engagement rings. And Harry, if you are reading, you can use our Wish List function to save your choices and we promise not to spill the beans.