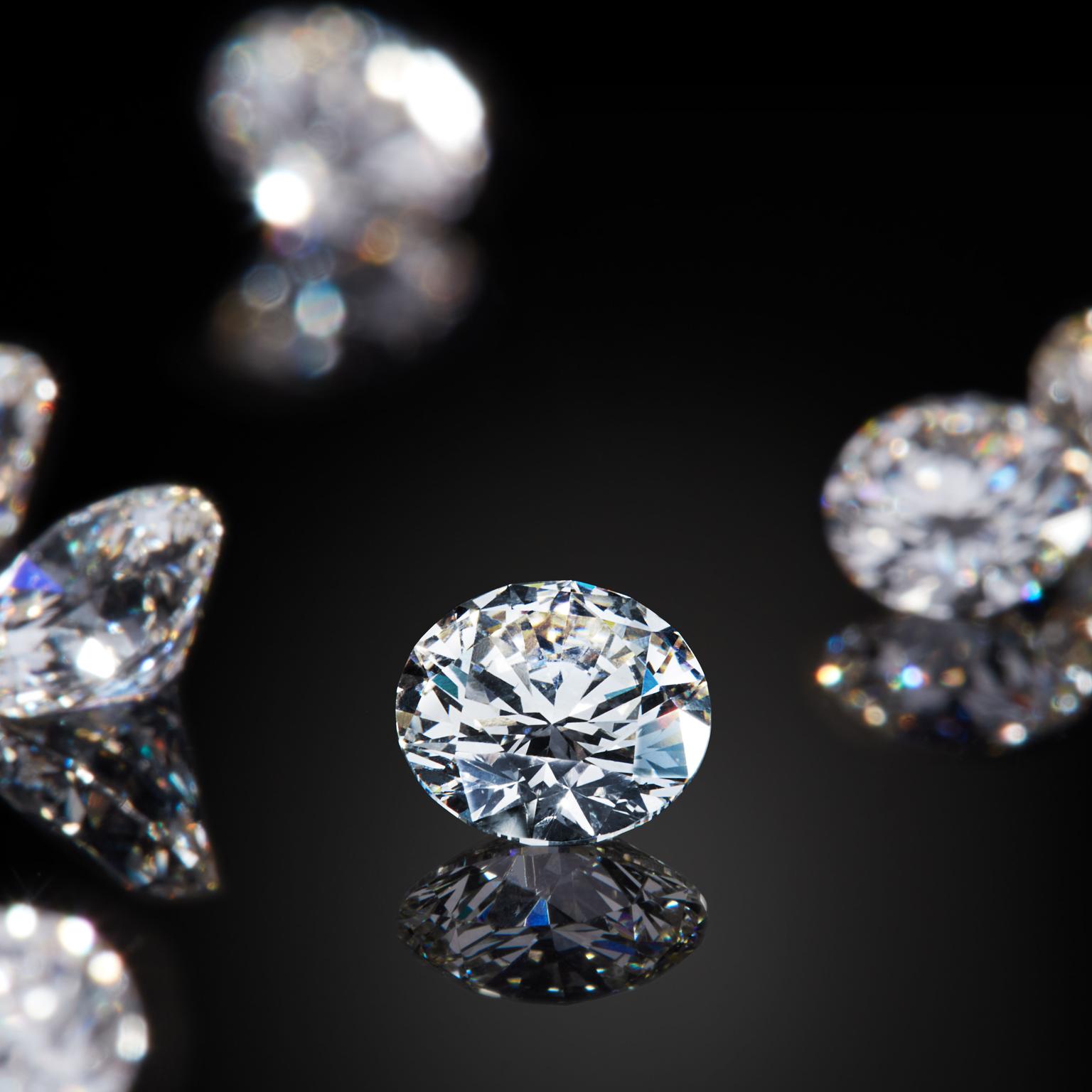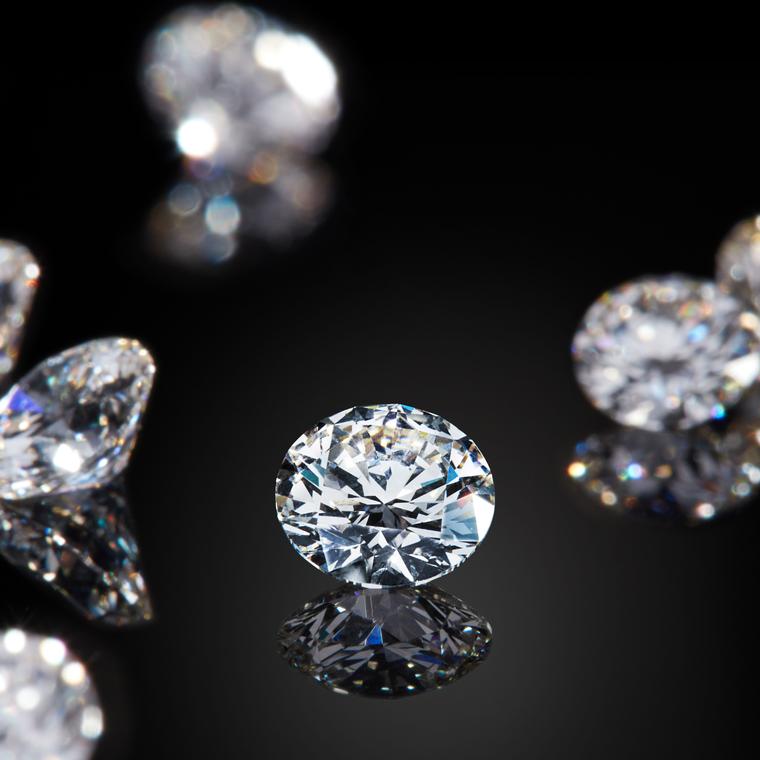 Diamond mines in the sky? In the spirit of keeping our readers up to date on all things related to the world of jewellery, we share the fascinating story behind the UK firm  Skydiamond that is poised to shake up the world of diamonds.
But first a little background on the fast-changing world of non-mined or laboratory-grown diamonds. As the purest form of carbon, diamonds can be grown from just about any organic substance, from peanut butter to the ashes of your dearly departed. Lab-grown diamonds have been around for seven decades, starting with developments by General Electric Co. in the USA in the 1950's.  The Soviets were also working on their own technology, mainly intended to create diamonds for industrial use. Veiled in post-Cold War intrigue, in 1995 a retired American General brought a handful of Soviet machines to Florida where they were extensively adapted to grow small diamonds sparking a renewed interest in the potential of this technology.
The turning point came in the early noughties when firms were able to grow larger and consistently better quality diamonds than those destined for industrial use. Unlike diamonds produced through synthesis such as cubic zirconium or moissanite or other man-made look-alikes, laboratory grown stones have the exact same physical characteristics as the real thing as they are produced mimicking the conditions of the centre of the earth billions of years ago when diamonds were first formed.
Today lab-grown diamonds are gaining ground and even mining companies such as De Beers are offering a non-mined alternative under the brand Lightbox diamonds. Technology has improved and the process is less hit and miss with lab-grown diamonds now available in varying colours and sizes with certificates from the Gemological Instute of America (GIA). Non-mined diamonds are increasingly gaining popularity with eco-conscious consumers who value their clear chain of custody, sustainability credentials and lower price points.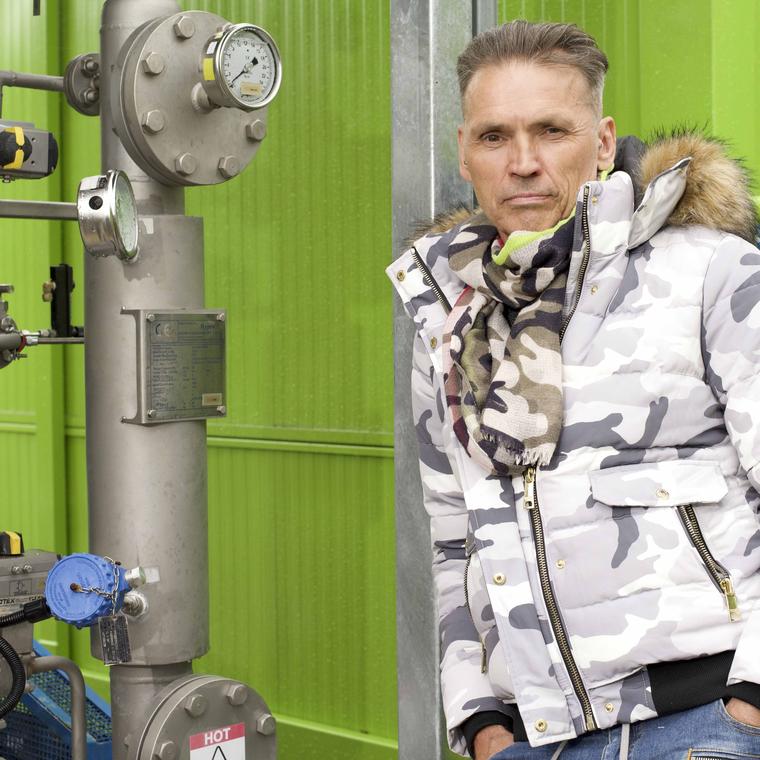 However, the main criticisms levelled at lab-grown diamonds have been the environmental impact of sourcing the components and the huge amounts of energy needed.  A temperature of 1,500ºC has to be generated to grow a diamond and some producers are using non-renewable sources such as coal. At this point, UK ethical entrepreneur and pioneering environmentalist for renewable energy Dale Vince enters into the picture. Dale Vince is a former New Age traveller who describes himself as an accidental businessman. Having left his camper van behind, he has since built the UK's largest wind turbine, founded Ecotricity the world's first green electricity company and has received an OBE from the Queen for services to the environment and become a United Nations Climate Champion.
How Dale Vince came to making diamonds was the result of his out of the box approach. While thinking of ways to capture CO2 from the atmosphere and safely store it in the most permanent way possible, diamonds came to mind. As a diamond is the purest form of carbon, he hit upon the idea of taking carbon from the atmosphere and turning it into diamonds. And so SkyDiamond was born.
On 30 October 2020, Dale Vince announced that he was harvesting diamonds from the sky to offer bling without the sting. As the name suggests, Dale Vince looked to the heavens for inspiration and in a poetic twist, his diamonds are literally mined from thin air. 'Everything we need to create a SkyDiamond comes from the sky. The carbon it's made from is taken from the atmosphere, wind and sun provide all our energy, and the water we use is captured rain. The only thing we put back into the world is cleaner air than we took out.'
In 2013 Dale Vince started work on the project with an investment of £5 million, and it took five years of research and development  to perfect the patented system of transforming atmospheric carbon into diamonds.
According to SkyDiamond's press release, the process carried out at a facility in the Cotswolds extracts '…carbon dioxide from the atmosphere as a gas that is then liquefied and purified. Rainwater is split into oxygen and hydrogen using electrolysis. The CO2 and the hydrogen are made into methane that is fed into the Diamond Mill. The diamonds are grown in balls of plasma at around 900-1,200ºC using 100% renewable solar and wind energy.'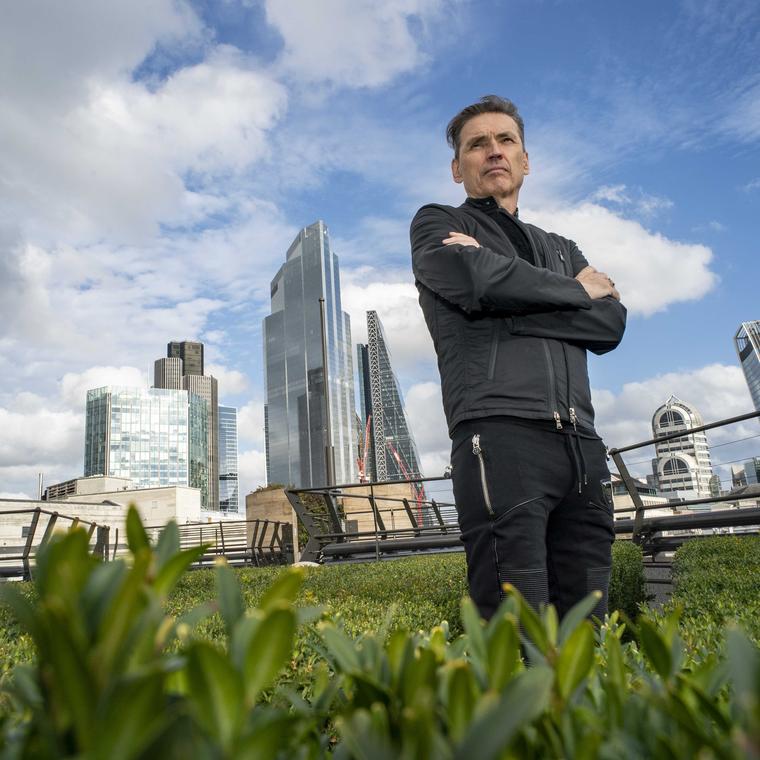 SkyDiamond takes two weeks to create each stone and has the capacity to produce some 200 carats/month with plans to scale up. Each diamond is laser etched allowing full traceability. SkyDiamond is officially launching in Spring 2021 with a collection of jewels created in conjunction with a well-known jeweller.
Dale Vince leaves us with this thought: 'Making diamonds from nothing more than the sky, from the air we breathe - is a magical, evocative idea - it's modern alchemy. It's industry fit for the 21st Century - going beyond low or even zero emissions - our new process puts back air that is cleaner than we take out - we have negative emissions. This is a new benchmark.'
Dale Vince founder of SkyDiamond only uses wind and solar energy to power the patented production process he has developed to transform carbon captured from the atmosphere into diamonds.

Dale Vince, founder of green energy provider Ecotricity, says: "SkyDiamonds demonstrate a vital truth - living a greener life is not about giving stuff up, it's about doing things differently. We need to live more sustainably in all aspects of life. Too often that looks difficult."

Dale Vince, CEO of Ecotricity and founder of SkyDiamond says: 'Making diamonds from nothing more than the sky, from the air we breathe - is a magical, evocative idea - it's modern alchemy. It's industry fit for the 21st Century - going beyond low or even zero emissions - our new process puts back air that is cleaner than we take out.'

SkyDiamond's facility in Stroud, England is where the complex and unique production process takes place to create diamonds from the sky, a project set up the visionary Dale Vince, CEO of Ecotricity.

The diamonds created from harvesting the sky by UK based SkyDiamond will be available to preorder for exclusive collaborations from 2021.