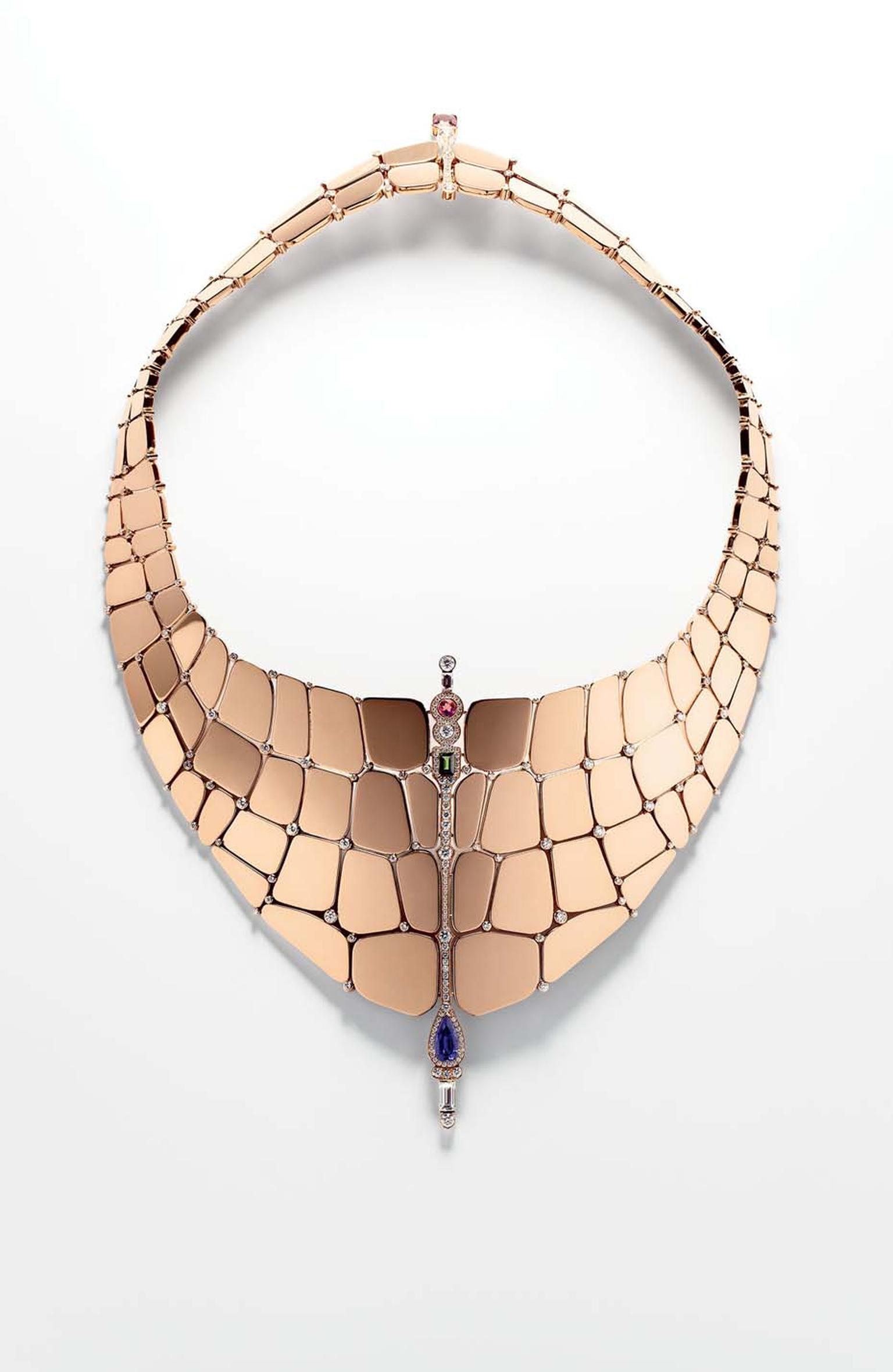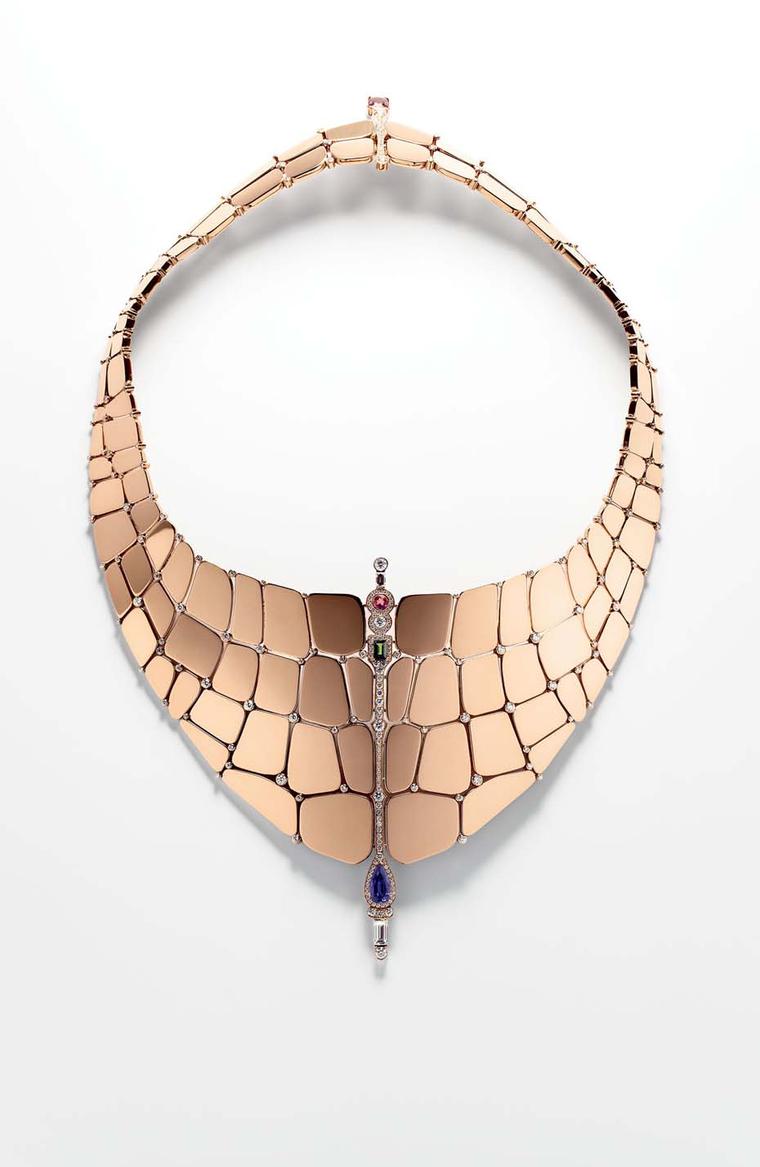 By Maria Doulton in London
Egypt and its mythology have long been an inspiration for jewellers, but Hermès, original as always, takes the idea into a whole new dimension. Envisaged by accessories designer Pierre Hardy, who has collaborated with the Parisian house on previous jewellery collections, the new Hermès Niloticus jewels are named after the ancient kingdom and its most famous river-lurking reptile and look uncannily like the skin of a crocodile. The effect is striking and slightly uncanny in its reality. 
Each irregular, large gold scale is hinged to the other, creating a mesh of rose-gold scales that melt onto the skin and ripple with every move of the wearer. A strange, beguiling beauty, like the crocodile itself, basking in the golden light of the sun, its rays reflecting off the wet carapace. A menace or a majestic display of natural beauty? Hermès poses the question.

But it would be out of character for Hermès to create a jewel without a hint of mystery. The Niloticus necklace, ring, earrings and bracelet are divided in two by a slender diamond-set bar embellished with tourmalines, iolate, beryl and peridot.
The precious, richly coloured stones along with the frailty and restraint of the bar on which they are set contrast with the raw animal power of the scales. Could this be an analogy for an otherworldly presence, an Egyptian goddess taming the beast, a line connecting the animal world and mythology? A riddle that would make any crocodile smile.
Hermès Niloticus Boutons d'Oreilles rose gold earrings featuring pear-shaped peridots and brilliant-cut diamonds.

Hermès Niloticus rose gold bracelet set with a pear-shaped peridot, iolite and brilliant-cut diamonds.

Hermès Niloticus rose gold cuff featuring a series of coloured stones including a pear-shaped iolite and a baguette-shaped beryl as well as brilliant-cut diamonds.

Hermès Niloticus necklace in rose gold, diamonds and coloured stones.