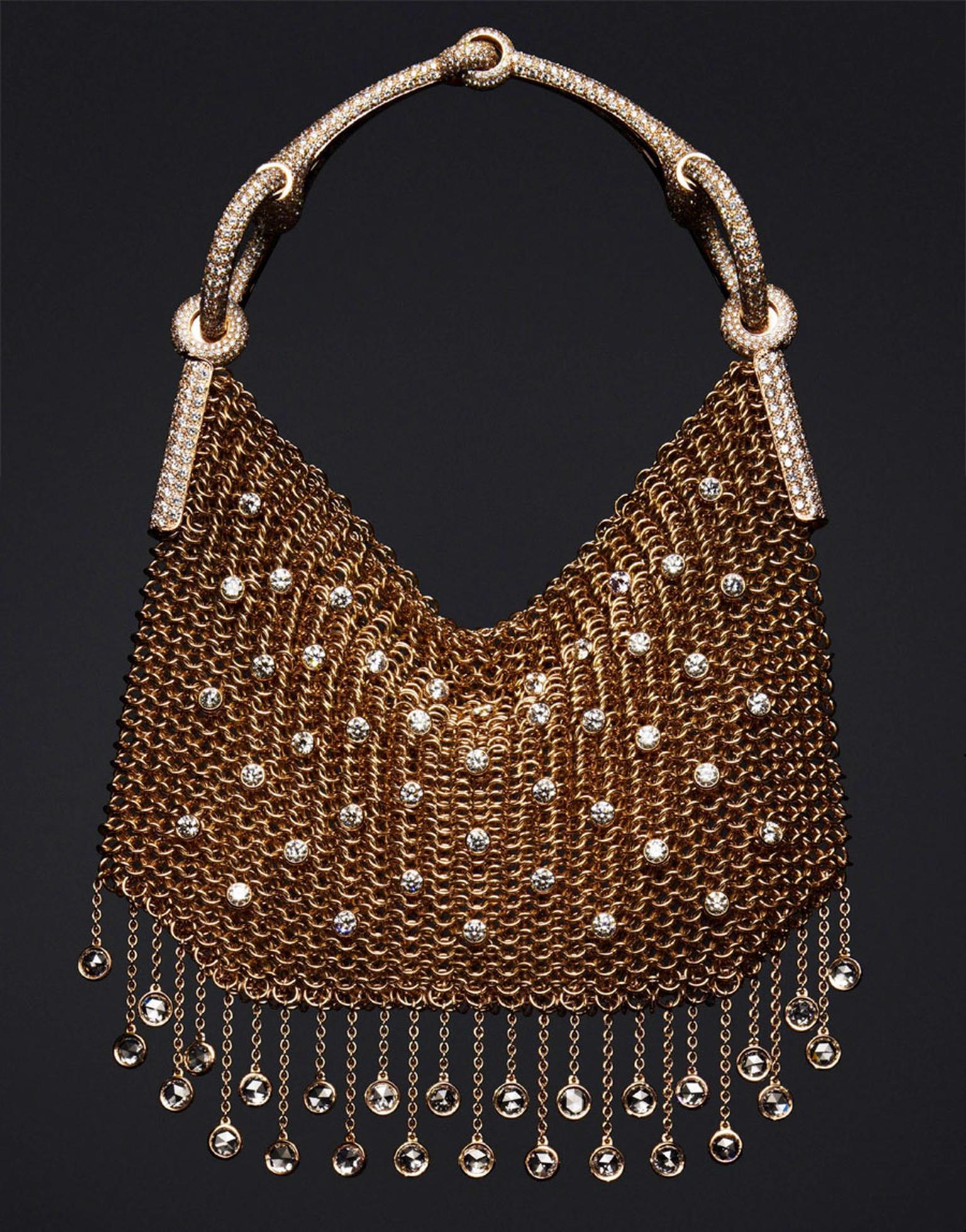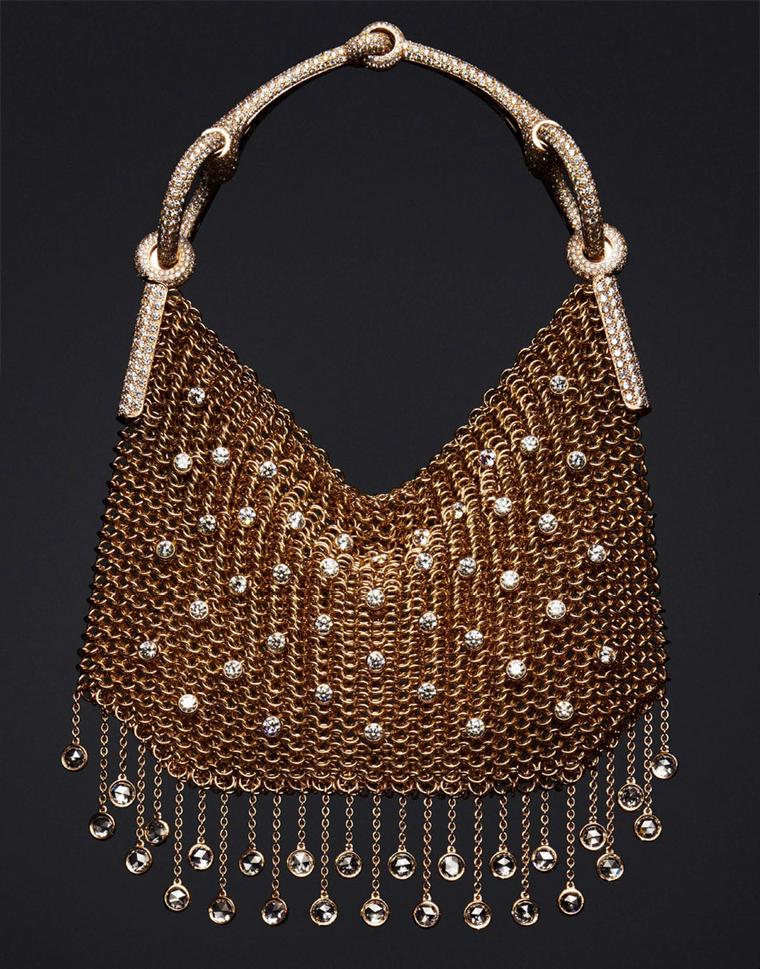 Hermès has added some iconic faces to their playful 'haute bijouterie' collection, combining fine jewels with Hermès' own legendary bags. Some could call the name a contradiction in terms- in the hierarchy of French gem vocabulary, bijouterie normally refers to less valuable jewels but Hermès, ever playful, has coined the term to describe the coming together of design and workmanship without the big stones normally associated with 'haute joaillerie'.
In fact these special sac-bijous have more craft and diamonds than one may appreciate at first glance. What Hermès has done is to take iconic bag designs like the Kelly and Birkin bags, and transfigure them into something that rockets them to the top of wishlists the world over. All the original features are there with the handcrafted workmanship that harks back to the company's equestrian heritage: articulate, solid, and confident design all seamlessly realised. But here Hermès have added the idea of re-making these icons with 'noble materials', namely gold and the most precious of stones.
I last saw the Chaine d'Ancre as part of Carol Woolton's Brilliant exhibition, and now as then it certainly lives up to it's brilliance. Crafted in white gold, this particular sac-bijou sees the addition of a staggering 11,303 diamonds. Similarly, the Birkin includes both white and rose gold, as well as 2,712 diamonds. Hermès has transformed these icons of luxury into something completely new, and seemingly more unattainable in their grandeur. With the addition of the 1,811 diamonds, the Nausicaa has been given fiery life as it seems to literally cascade of the shoulder in its new haute bijouterie form.
Designed by Creative Director Pierre Hardy, this marks another first-rate addition to the haute bijouterie collection so successfully launched in 2012. These bags are the ultimate tease - before we simply yearned for them and now, with such luxury added, they have become something to die for.
Hermès Kelly sac-bijou in rose gold and 1,160 diamonds at 33.94ct.

Hermès Chaine d'Ancre sac-bijou in white gold and 11,303 diamonds at 86.24ct.

Hermès Birkin sac-bijou in rose and white gold, featuring 2,712 diamonds totalling 89.22ct.

Hermès Nausicaa sac-bijou in rose gold, with 1,811 diamonds at 28.87ct.