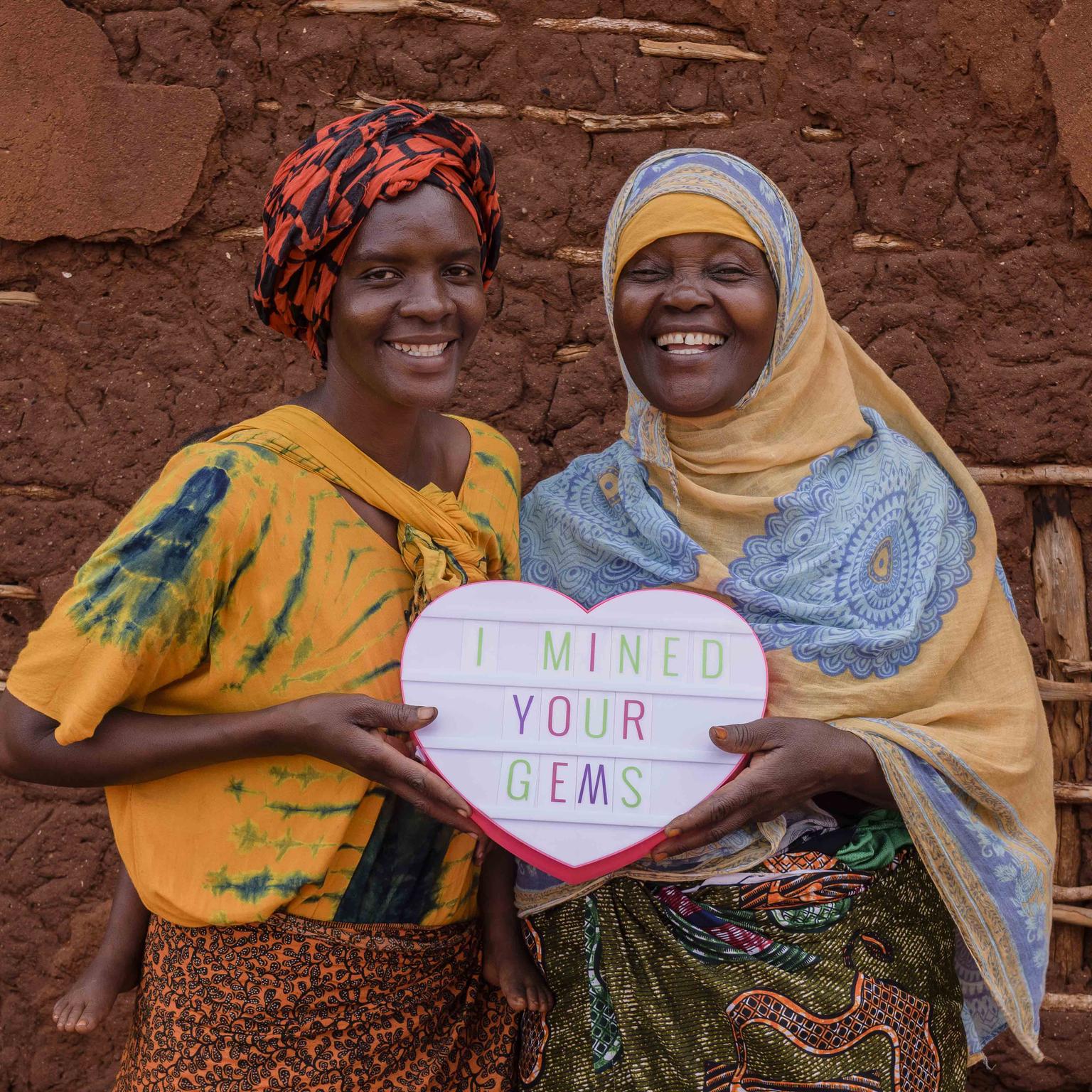 Created to celebrate the 15th anniversary of Gaia Repossi as Artistic Director of this Place Vendôme Maison, the story of Repossi's latest collection, "Chromatic Sapphires", is about more than beautiful jewels – it also includes Fairtrade, Fairmined and the sisterhood, with the intention of changing the narrative around gemstones.
To understand more, we need to travel to the Umba Valley in North Tanzania, where the unheated sapphires adorning the 15 unique jewels in the collection were unearthed. What is interesting about these sapphires is not only their ability to change hues, passing from pink to green depending on the lighting, but the fact that Repossi knows the name of each of the female miners who extracted them from the ground and paid a fair price for the stones. 
Said like this, it does not sound particularly impressive. It is not normal that someone spending their time from morning to evening scraping the earth under the scorching sun with a pick and a shovel deserve a fair rate for its work? Unfortunately, the reality of mining today is still far from being either normal or fair, and this is particularly true for women miners. Representing a third of all miners around the world, female miners often combine mining with agricultural activities and consequently know the least about the stones they are recovering. 
Intent on giving visibility to this rarely spoken-about workforce, for the Chromatic Sapphires collection, Ms Repossi collaborated with Moyo Gems, a programme that helps women miners to connect directly with international buyers, enabling them to keep 95% of the agreed price for the stones they have mined, versus the average of 10 to 30%.
But what is Moyo Gems exactly? Led by Pact, a non-profit organisation that empowers people affected by poverty and marginalisation to overcome challenges on their own, and TAWOMA (the Tanzania Women Miners Association), alongside some international gem traders like Maison Piat, Anza Gems and Nineteen48, Moyo Gems collaborates with pre-registered female artisanal miners from six villages in Tanzania's Umba Valley to buy gemstones. Initiated by the Gemological Institute of America (GIA), who approached Pact in 2016 about piloting a rough gemstone guide for miners, Moyo Gems also helps the miners to achieve the on-boarding criteria necessary to join the programme: to prove they are working on a valid and legal licence; facilitating free health and safety training on how to stay safe at work; and offering complimentary gemmology training to help the female miners better understand what buyers want. 
Moyo Gems organises regular Market Days, where the miners and their preferred local brokers negotiate as a team to sell their gemstones to the partnering international gem traders that are the essential buying links for the programme to work. Because Moyo Gems pays all the requested taxes to the Tanzanian government on behalf of the miners, the programme is a real incentive to trade formally, rather than using other supply chains that frequently rely on gems being smuggled out of Tanzania. The international gem traders then export, cut and sell the gems to jewellery designers and brands like Repossi, who go on to transform them into stunning jewels. 
Cristina Maria Villegas, Director of Mines to Markets for Pact, says: "One of our goals is to change the way people look at jewellery. We want to have the source of the gemstones be recognised and celebrated as much as the final jewellery design. It is important to note that 80 to 90% of all colored gemstones in the world are mined by artisanal miners in tiny, rural artisanal mines with low environment impact. One misconception about Moyo Gems is that there is one large mine where everyone works as employees. The reality is the complete opposite: the 700 member miners all work in tiny above-the-ground concessions that are close to their village and mix mining with their farming activities."
Despite their huge proportion, Ms Villegas also explains that women miners are often overlooked and left out, leading to poverty and marginalisation. The partnership with TAWOMA is, therefore, vital to the success of the programme. Today, 60% of Moyo Gems' miners in Tanzania are women. Men are welcome, but their participation is capped at 40%, and to ensure that women always stay in charge of an organisation originally designed for their own needs, they can't run for office, and they can't vote.  
What is also interesting about Moyo Gems' approach is that, despite accepting philanthropy to expand their non-profit services, they need companies like Repossi, and other jewellers such as Matturi and Isabella Day, both of which buy Moyo Gems, to succeed on a commercial basis. With some large and consistent orders from many jewellery players in the world, Moyo Gems continues to grow, thrive and create a sustainable movement that gives precedence to the dignity of previously anonymous female artisanal miners. 
As Gaia Repossi concludes: "Ideas like Moyo Gems go in the right direction. The awareness is very important to support the step-by-step progress of the jewellery industry. We are all responsible for changing things, but starting small and continuing in the same direction is how the future will evolve. Step by step is the key. "