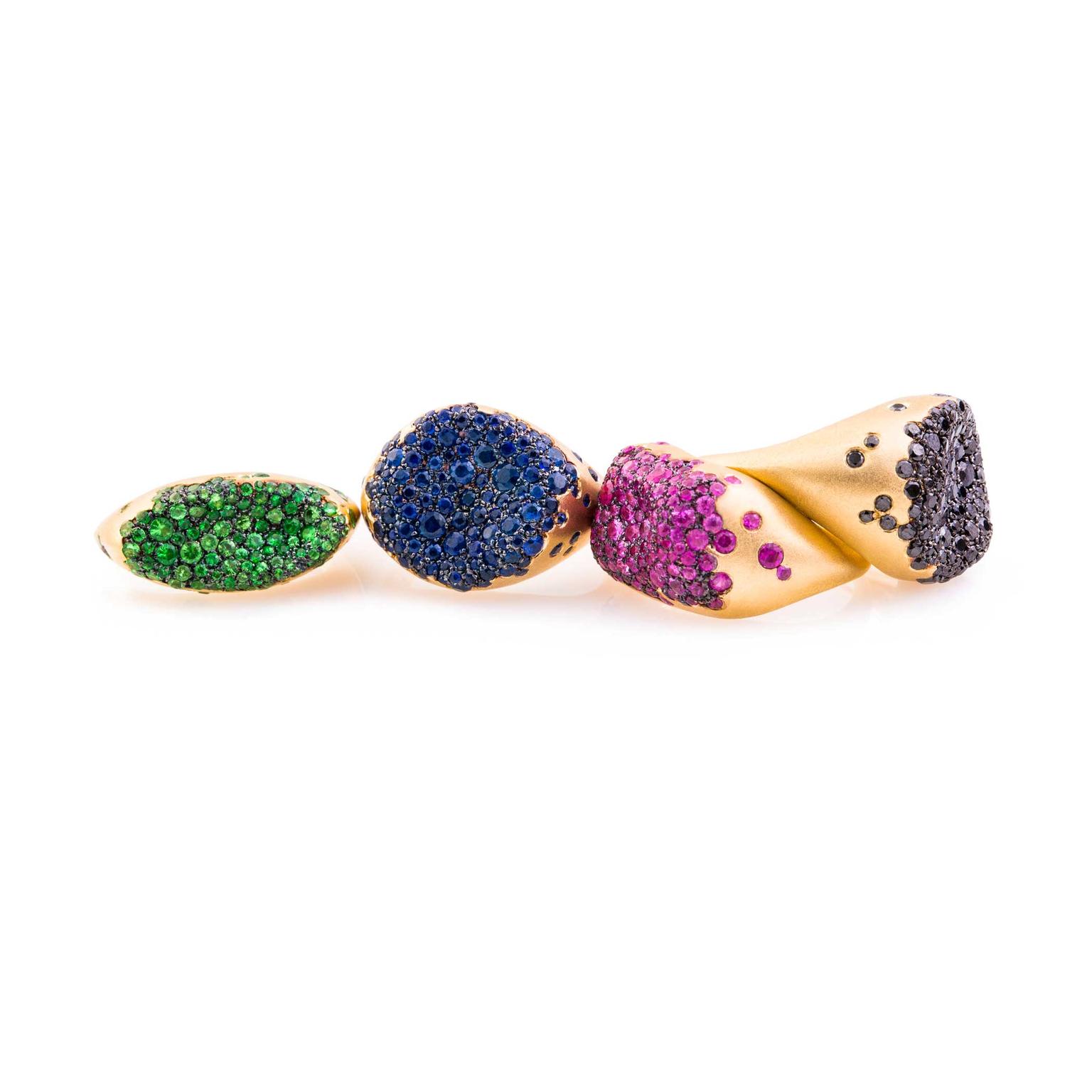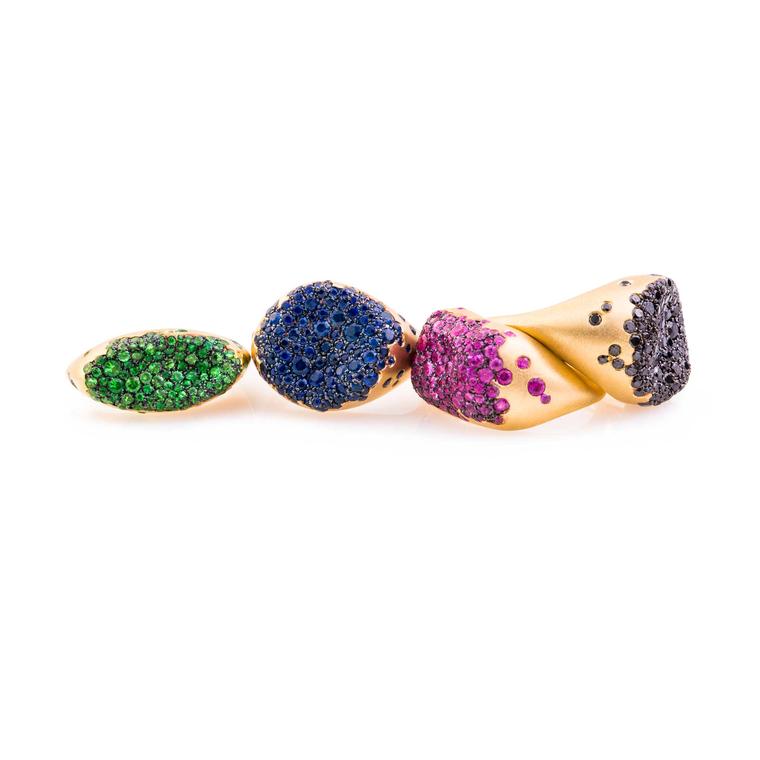 By Åse Anderson
Once the preserve of the British Royal family and sleazy mafia men, the pinky ring has been given a feminine makeover with a healthy dose of colour. The fact that celebrities such as Jennifer Lawrence and Heidi Klum have been spotted wearing pinky rings has also helped to elevate its fashion status.are given a
For such a small jewel, the pinky ring has had many different symbolisms bestowed upon it. As well as the gangster connotations - the actor Tony Sirico wore one in The Sopranos, as did Al Pacino in The Godfather - pinky rings are also sometimes worn as professional symbols. The most famous of these are probably the iron pinky rings awarded to engineering students in the US and Canada when they graduate.
In the Victorian era, both men and women wore pinky rings on their left hands to show that they were not interested in marriage. Fast-forward a century or so and, in the 1950s and 60s, the gay community adopted these rings as self-identifying symbols.
View more Victorian era jewellery here 
Pinky signet rings bearing the family crest were worn by British aristocracy for many centuries and were used to imprint the wax seal on envelopes. In keeping with this tradition, Prince Charles sports a signet ring engraved with the emblem of the Prince of Wales on the fifth finger of his left hand. Since the Middleton family was granted a Coat of Arms in 2011, Kate's mother Carole and siblings Pippa and James often wear pinky rings engraved with their family symbol, the acorn.
For those of us without royal connections there are plenty of contemporary pinky rings to choose from this season. The colourful gem-encrusted Nada G rings are available with a liberal sprinkling of green tzavorites, blue or pink sapphires, or black diamonds. If you can't settle for one colour, there is always the very summery option of the Malak multi-ring, covered in a mouth-watering ice cream parlour of sapphires.
With a blue-green colour that mimics the most inviting ocean you can imagine, Paraiba tourmalines are one of the world's most exceptional, and expensive, gemstones. This David Yurman ring covered in radiant Paraiba tourmaline pavé is an extravagant and glamorous twist on the traditional signet ring.
Find out more about Paraiba tourmalines
A glamorous twist on the traditional, this David Yurman signet ring is set with pavé Paraiba tourmalines.

This Jemma Wynne Oval signet ring features a bezel-set pear-shaped diamond.

Pinky ring from Nada G's Baby Malak collection, sprinkled with multi-coloured sapphires. 

Colette gold and ruby pavé pinky ring.

Michelle Fantaci Checkmate pinky ring in gold with diamonds.

The Nada G Baby Malak collection of pinky rings are available with a range of colourful gemstones including green tzavorites, blue or pink sapphires, or black diamonds.