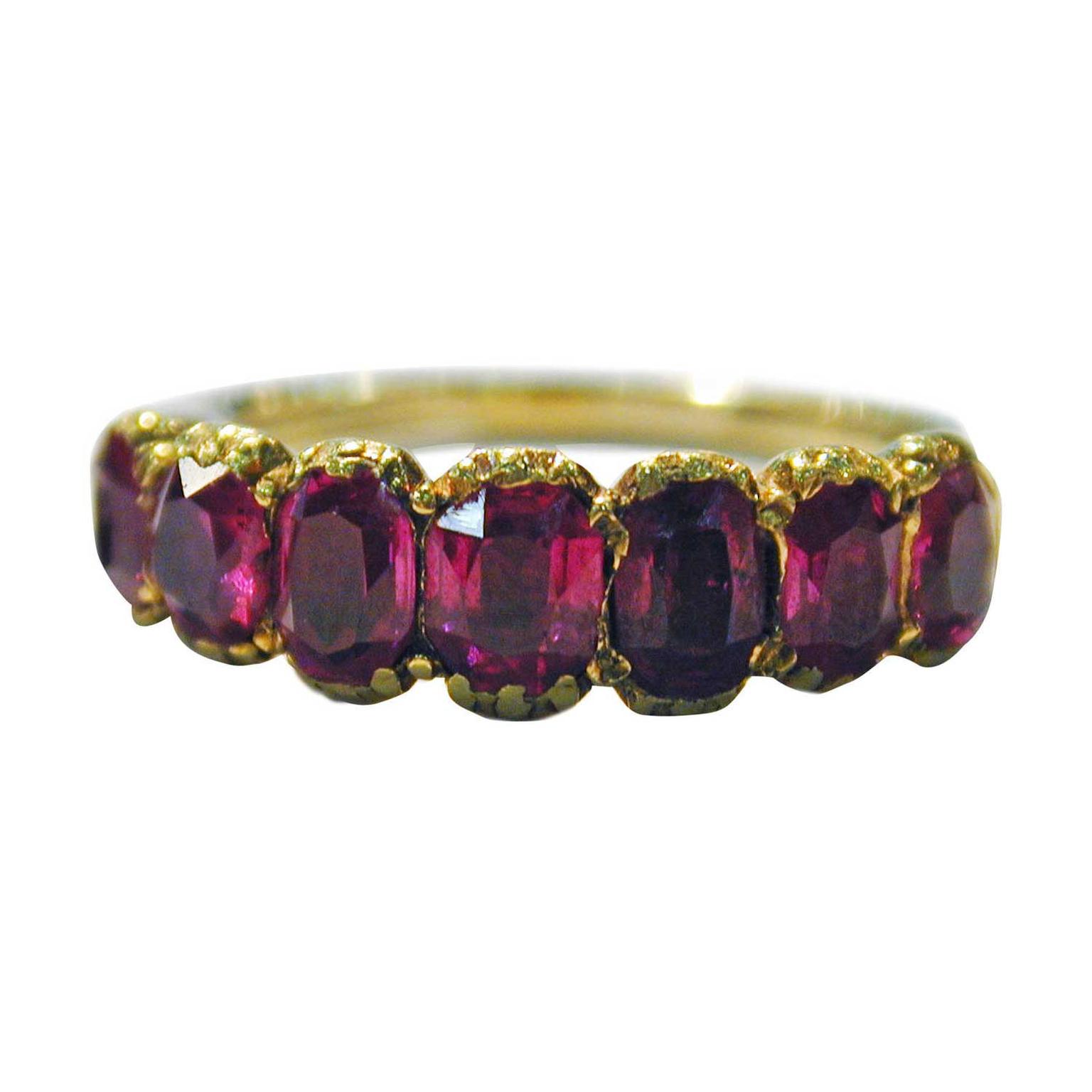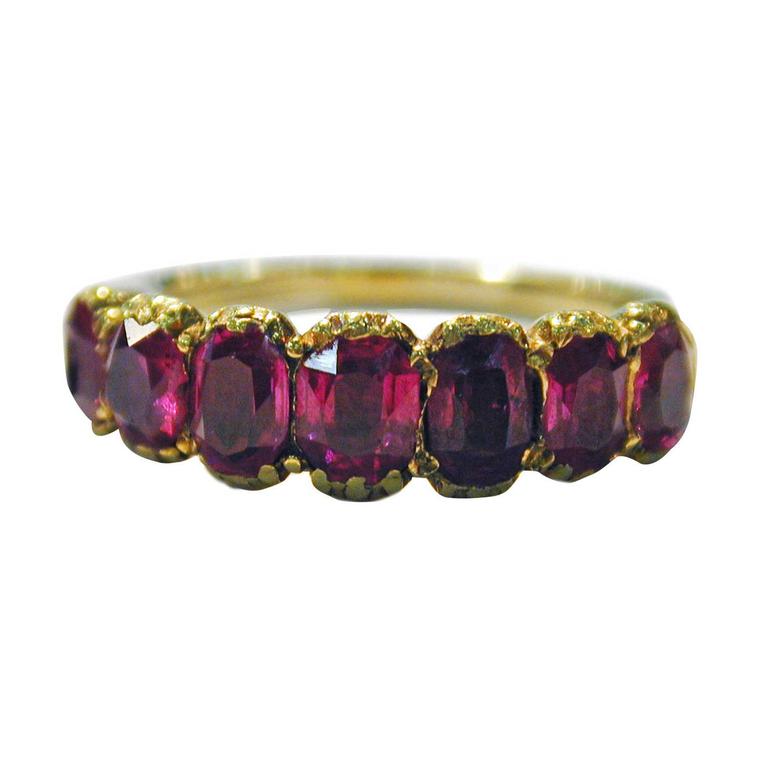 For those who are lucky enough to be born in July with a ruby as your birthstone, in the ancient language of Sanskrit, ruby - or ratnaraj - means the "king of precious stones".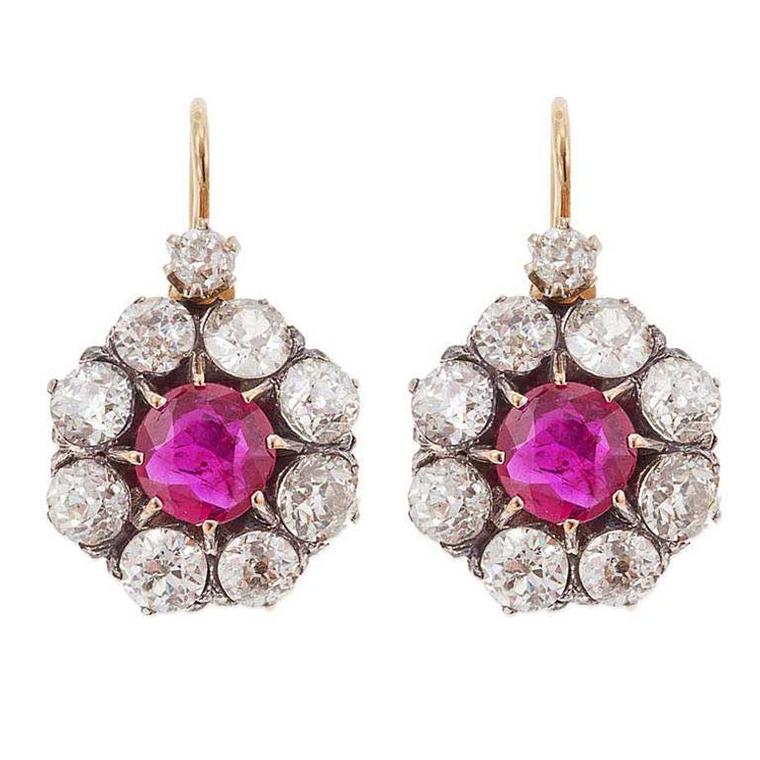 It continues to be a highly prized coloured gemstone, not only possessing a regal colour but also a rich historical past. Rubies are the stuff of legend, lore and literature. They have been written about in proverbs, the Book of Job, in association with wisdom, the Bible, novels and poetry. Even the great Italian, British and French adventurers and gem hunters, Marco Polo, Sir John Mandeville, Edwin Streeter and Jean Tavernier wrote about the wonders of the ruby.
This gorgeous coloured stone signifies powerful emotions and was believed to hold the power of life. No small task for this majestic gem, which can first be traced to Myanmar - a ruby source since approximately 600AD. The colour of Burmese rubies is usually referred to as having a pigeon's blood hue and these gems are considered the finest in the world, but prized rubies are also found in Africa, India, Sri Lanka and Australia.
The colour of fire and blood, rubies are most associated with passion, desire and romance. Its glowing intensity suggests an inextinguishable flame burning in the stone, radiating out to ignite everlasting love.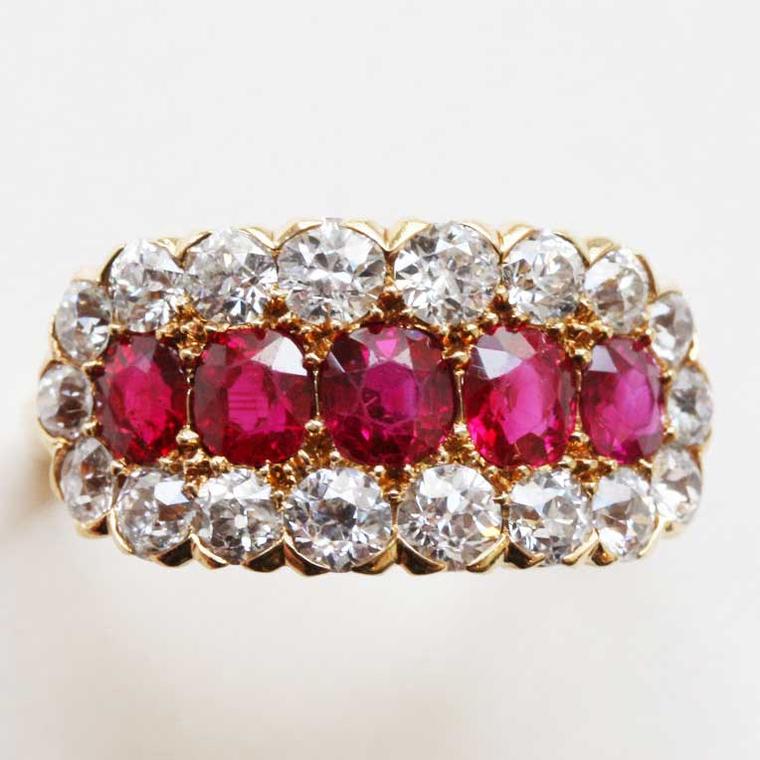 Due to the properties of rubies, not only are they the perfect stone for birthday gifts, but rubies have been crafted into wonderful antique jewellery throughout history. It was primarily in the Victorian and Edwardian eras where motifs symbolised the most intimate of keepsakes and tokens - from double heart motifs suggesting two hearts joined together as one, to padlocks with ruby centres and those that are surrounded by diamonds, bonding together the strength and endurance of the most indestructible commitment.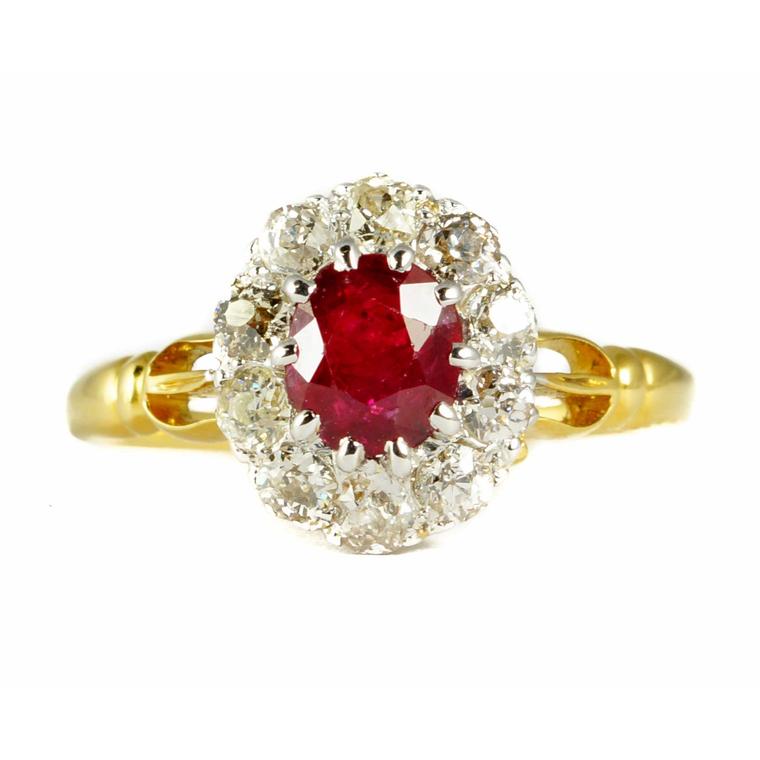 Part of the corundum family, like sapphires, they are extremely hard stones and create an alluring alternative to diamond engagement rings and can also be gifted for 40th ruby wedding anniversaries.
In his 14th century treatise, Sir John Mandeville mentioned several other virtues of the ruby. According to what he believed, those who possess a ruby will enjoy peace and harmony, and would be protected from their enemies. The treatise advised the wearer to set the ruby in a ring or bracelet and, for best results, should be worn on the left side of the body.
Throughout time, this coloured gemstone was also considered to have magical powers, which would protect the wearer from ill and bring good fortune. When rubies were first introduced to the Western world, medieval Europeans wore them as adornments to the body and many thought them to be talismans, guaranteeing wealth, wisdom, beauty and romantic love.
Read our guide to collecting antique jewellery
While rubies might be July's birthstone, it's a gem that speaks volumes to all, especially the true romantics. I know I'm wearing my rubies on my left wrist and fingers from now on.
Trademark Antiques platinum-over-gold Edwardian diamond ring with piercing detail and ruby centre.

Sheila Goldfinger ruby cluster Victorian earrings with mine-cut diamond surround.

Kunsthandel Inez Stodel five-stone Victorian ruby ring surrounded by mine-cut diamonds.

Butter Lane Antiques ruby centre Victorian cluster ring with a surround of mine-cut diamonds.

A Brandt & Son early Victorian Burmese ruby and European diamond double heart bracelet (circa 1950) with mine-cut diamonds. The centre double heart is detachable and can be worn as a pendant.

Alice Kwartler entwined double heart ruby and diamond Edwardian necklace in platinum over 18 carat gold. 

Bell and Bird French manchette bracelet with rubies, delicate white enamel lace, pearls and rose-cut diamonds, circa 1870.

FD Gallery Burmese ruby and diamond ear pendants, circa 19th century.

Gray & Davis 14 carat rose gold padlock with cushion-cut ruby centre.

The Spare Room seven-stone Georgian Burmese ruby ring set in 18 carat gold.