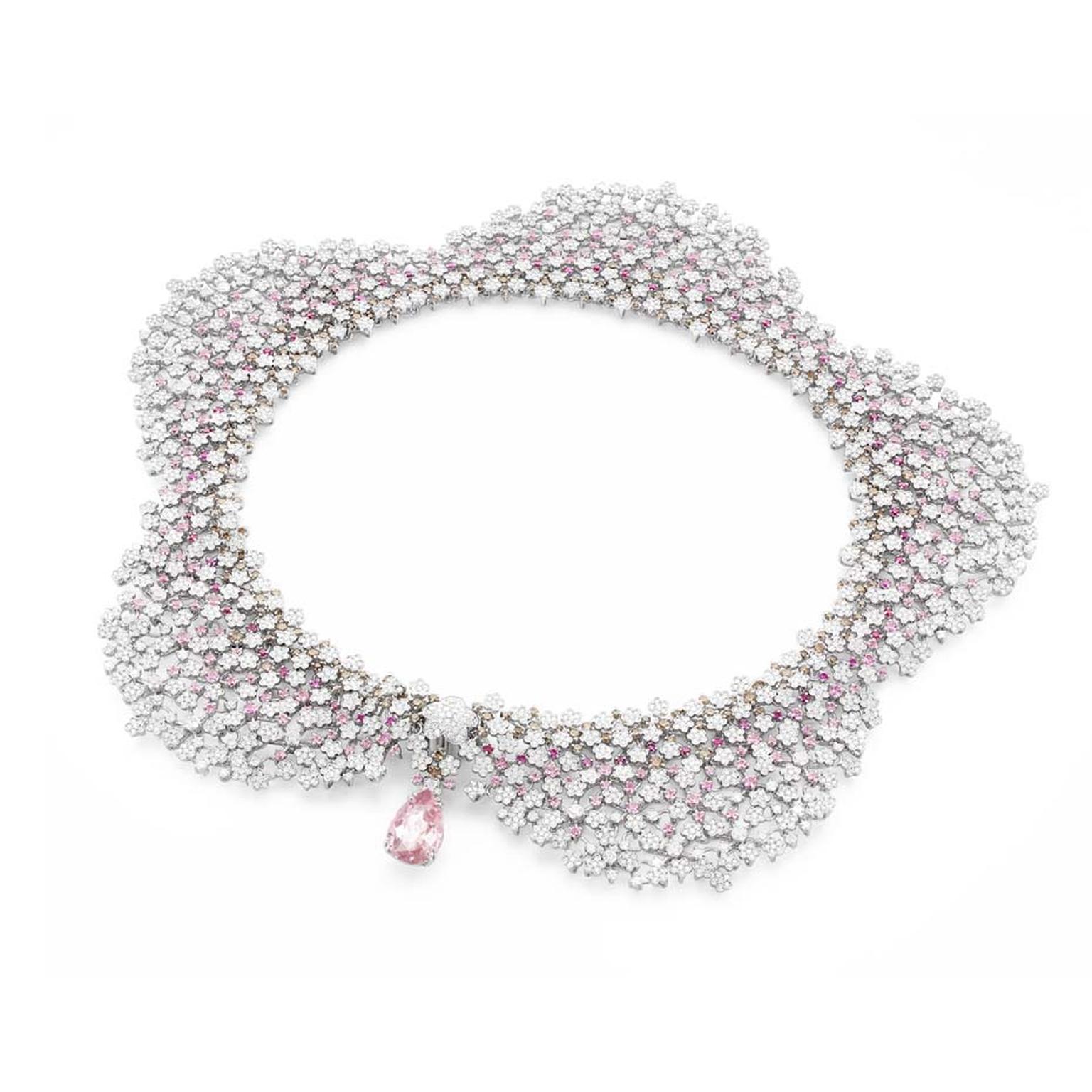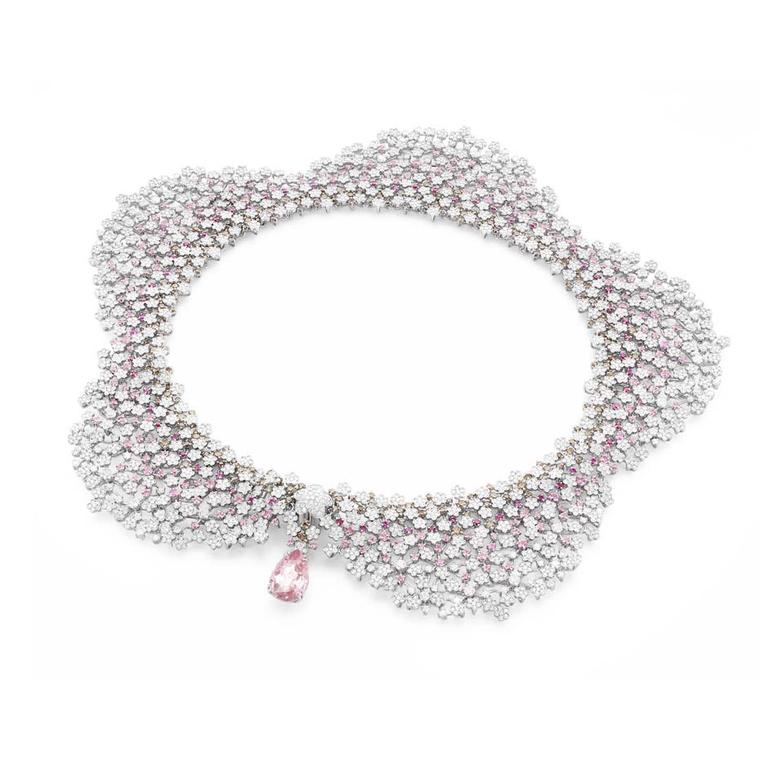 By Åse Anderson
Ladies, it's time to discard your turtlenecks and lower your necklines to make room for the statement necklaces set to steal the show this spring.
A bold necklace is the ideal accessory to inject a touch of va-va voom into your wardrobe. From elaborate chokers and baroque pearls to a deco fabulous necklace that reaches all the way down to the navel, the latest statement necklaces have style in abundance.
Nikos Koulis has created a new Universe of jewels that is a different, more elaborate direction for the Greek designer. The new line is made up of a group of collections that will get bigger as the Universe grows, each of which shows off Nikos' design prowess.
The striking, architectural feel of the Line necklace, clearly influenced by the art deco era, is one of the stand-out pieces. Accentuated with white pearls, diamonds, emeralds and moonstones, this statement necklace turns up the luxe to full volume.
Discover Nikos Koulis' new "Oui" collection of engagement rings here
They may not win the prize for most glamorous name, but bib necklaces that hug the collarbone with a swathe of gleaming gemstones are big news for spring. This style of necklace look great when combined with a round neckline to give the illusion that you are wearing a top with a bejewelled collar. For evening, simply increase the expanse of skin on show with a classic LBD or even a strapless number to really show off the necklace.
One of the prettiest designs we've seen recently is this Pasquale Bruni necklace, which pairs sparkling white diamonds with pink sapphires and a morganite drop in a design that mimics the shape of a flower. Consisting of a profusion of tiny diamond blooms, interspersed with sapphires, attached to each other by gold wires, it allows glimpses of skin to show through. Incredibly feminine, the 360-degree design makes this statement necklace a joy to behold from all angles.
The structured bib necklace in the new Tanaquilla collection from Italian jeweller Roberto Coin is inspired by the Etruscan queen of the same name who lived in 600 BC. An historical icon who predicted that her husband would become Roman Emperor, she is believed to have been the first woman to wear jewellery as a fashion adornment. In yellow and black gold, this statement necklace is set with brown diamonds and a very unusual gemstone called Danburite - a yellow gemstone mined in Danbury, Connecticut.
Translating a raging volcano eruption into a statement necklace is no mean feat, but that's exactly what Alessio Boschi has done with his latest creation. The hot lava flows around the neck in the form of fiery orange sapphires and yellow diamonds set in rose gold, while black and grey Tahitian pearls represent the freeform rocks created as the lava cools.
Read more about the history of Tahitian pearls here
With obvious art deco references, the graduated emerald beads in Nikos Koulis's new Line necklace perfectly encapsulate the intricate craftsmanship and quality of gems used throughout the new Universe line.

Alessio Boschi recreates the raging properties of an erupting volcano in this stunning statement necklace, in which hot lava is represented by fiery orange sapphires and yellow diamonds set in rose gold, and black and grey Tahitian pearls form the molten rock.

Nikos Koulis previewed his new, design-led Universe line at Baselworld 2015, which includes this dramatic, sautoir-style Line necklace with white pearls, white diamonds, emeralds and moonstones.

Pasquale Bruni Fiori in Fiore statement necklace, set with 258 pink sapphires that magically blend in among the 3,421 diamonds in white gold.