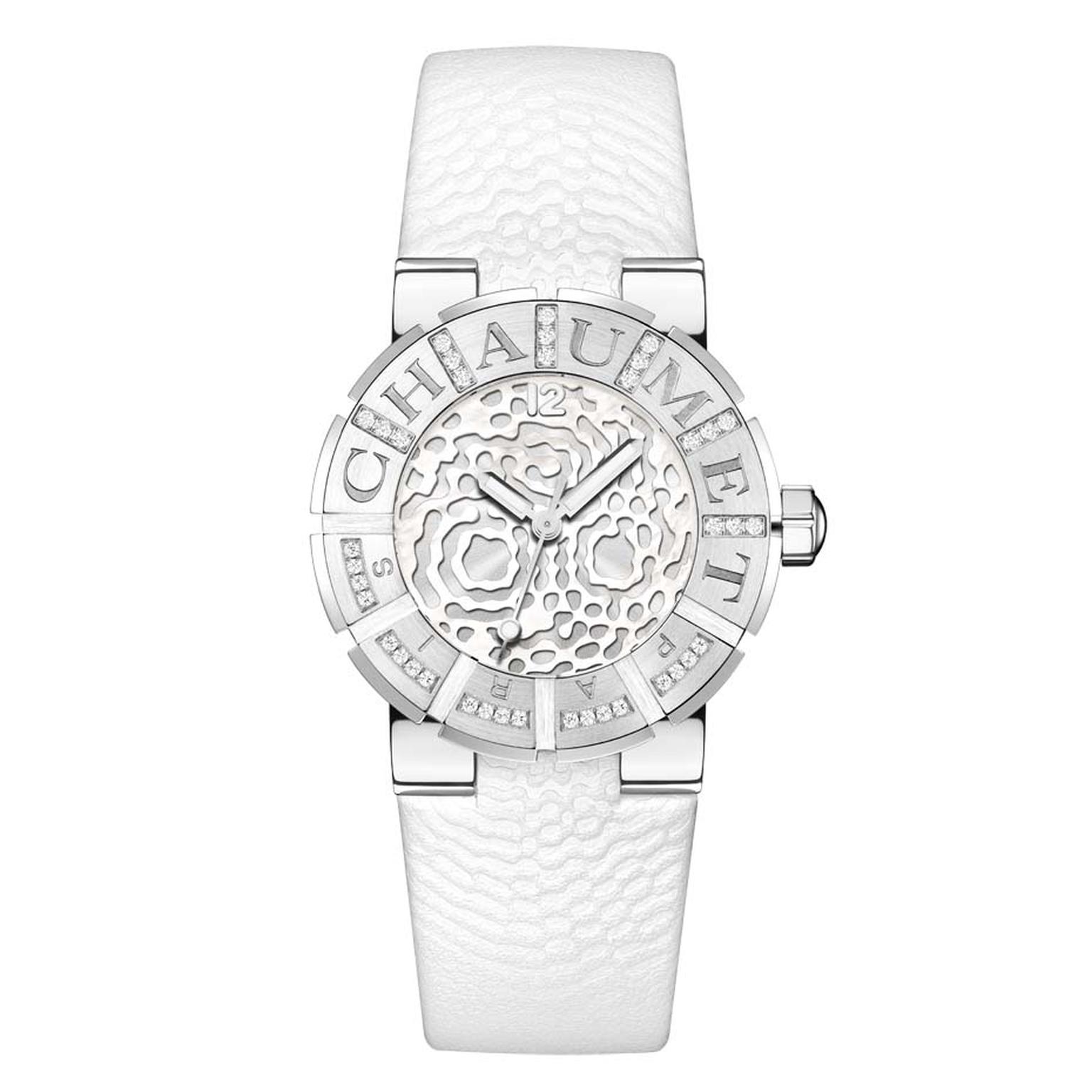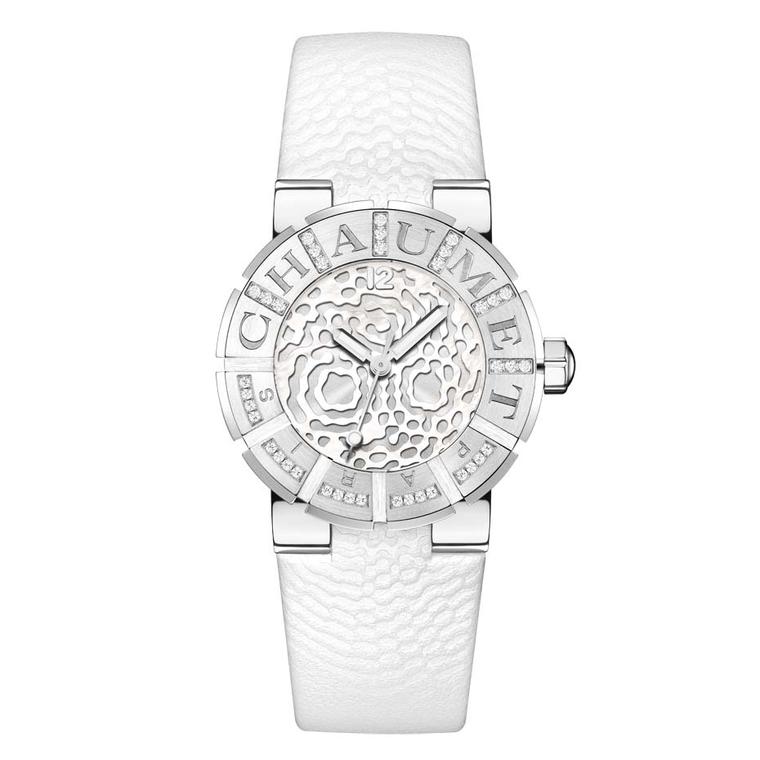 By Maria Doulton
Chaumet's Class One model has become a limited-edition work of art, thanks to the collaboration between the Place Vendôme jeweller and the Italian artist Loris Cecchini. Based on Cecchini's Wallwave Vibration installation, the rippling pattern of water is transferred onto the dial and strap of these limited-edition Chaumet watches. Only 300 will be made, adding to their appeal as collector's pieces.
Read more about Chaumet's Class One watches
This is the first time that Cecchini has designed a product in collaboration with a brand. "I am a very curious person so I was keen to produce an object as part of a specific design project, and I am so happy with the result as it is very close to my original artwork," explains Cecchini during an interview in Paris. "I explored the important relationship between materials and craftsmanship in a new way."
But what was it like to work on a very small object, for an artist known for his outsized installations that fill whole rooms? "I often play with the idea of micro and macro," answers Cecchini. "I had a lot of fun working on a small object, while at the same time I am working on large projects for buildings." Cecchini overcame the constraints of working to small scale by making many designs and prototypes to see how all the details came together within the confines of a mechanical object.
 "The most difficult part was working with small tolerances - it's the finest tolerance I have ever worked to," says Cecchini. "I like the mother of pearl and the diamonds together as they take us back to nature in terms of the phenomenon of their colours, which come from light. The mother of pearl gives you the entire spectrum of colours, as do the diamonds, but only when you move them. It is about our relationship with nature but filtered through technology."
There was a certain serendipity to the birth of these Chaumet watches. "When Chaumet first contacted me, I sent a draft for a watch related to the idea of the fluidity of time," says Cecchini. "I then discovered that water was Chaumet's subject for the year so it fitted perfectly."
The limited-edition Chaumet Class One Loris Cecchini watch comes in a white presentation box that also bears the mark of Loris Cecchini's water vibration pattern.

Loris Cecchini's monochromatic sculptural works, shown around the world and called Wallwave Vibrations, are the inspiration behind the limited-edition Chaumet Class One Loris Cecchini watch.

The 33mm stainless steel case has been etched with Loris Cecchini's water vibration pattern on the reverse of each of the limited-edition Chaumet Class One ladies' watches.

The new Class One Loris Cecchini model from Chaumet watches, with its stainless steel case and bezel set with 38 brilliant-cut diamonds, features a mother-of-pearl dial that recreates the pattern of water vibrations drawn by Cecchini.