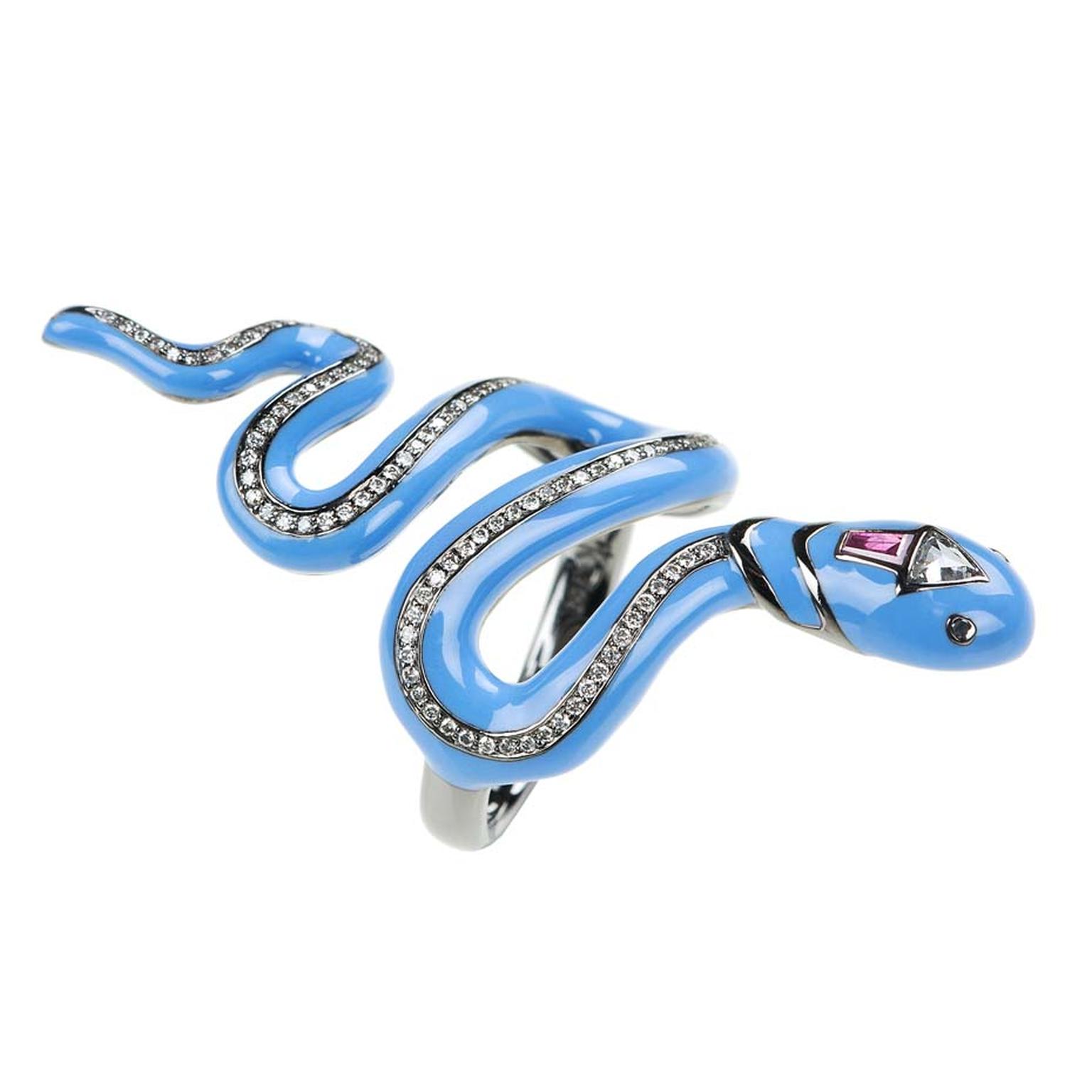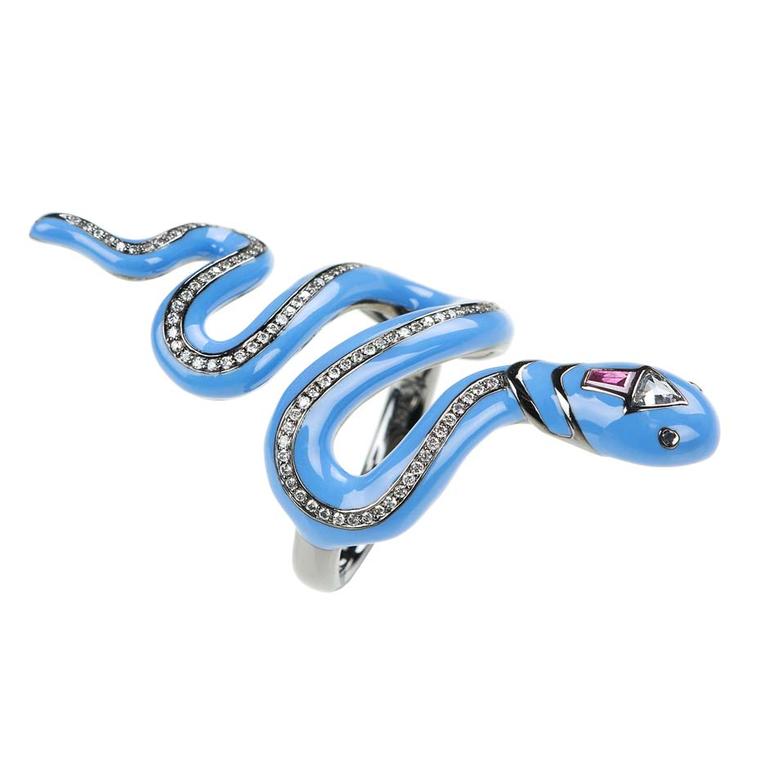 By Åse Anderson
The fact that the snake has wriggled its way into so many new fine jewellery collections for 2015 is testament to our enduring fascination with this slippery creature.
The slithering serpent has been a popular motif in jewellery since ancient Greek and Roman times. For the Celts, the snake represented secret knowledge while, for the Romans, it was seen as a guardian spirit and symbol of eternal life.
Snake jewellery depicting a serpent eating its own tail - the so-called Ouroboros - has been worn for many centuries, and versions of the motif are still incorporated into fine jewellery designs today, as seen in this Damiani bracelet from the new Eden collection.
The Victorians adored snake jewellery and its popularity reached fever pitch after Prince Albert proposed to Queen Victoria with an engagement ring in the shape of a snake, set with her birthstone: emeralds. Victoria saw the motif as a symbol of never-ending love and it is believed that she was buried wearing the snake ring.
The emerald serpent ring not only started a craze for snake jewellery, but also ignited the trend for giving engagement rings. Before long, snakes were being worn by fashionable ladies all over Europe and America, as rings, bracelets, brooches and hatpins. Following the death of Prince Albert in 1861, snake jewellery took a more sombre turn with the introduction of black materials such as jet, vulcanite onyx or ebony, occasionally set with diamonds or coloured gemstones, including garnet, amethyst or ruby.
The penchant for wearing snake jewellery continued into the Art Nouveau era with the naturalistic movement. This saw jewellers such as Georges Fouquet and René Lalique depicting snakes in colourful enamel.
The gilded snake has been synonymous with Boucheron jewellery for more than seven decades through the maison's signature Serpent fine jewellery collection. Bulgari jewellery has also elevated the serpent to iconic status by incorporating it into jewels beloved by celebrities such as the late Elizabeth Taylor and actress Naomi Watts, who wore a Bulgari Serpenti necklace at this year's Golden Globes.
Discover the Boucheron Serpent jewellery collection
Whether coiled around a wrist or finger, or dangling seductively from the ear, the snake is a motif that continues to intrigue both designers and jewellery lovers. Prepare to be charmed by our selection of new snake jewellery featuring the sinuous serpent in all its gilded glory.
Ole Lynggaard snake earrings in brushed gold with diamonds and coloured gemstones.

Damiani black ceramic and pink gold snake ring and bracelet, from the Eden collection.

Damiani snake earrings in pink gold with black diamonds, from the new Eden collection.

Two-tone gold sapphire and diamond Double Snake ring, circa 1907, available from Fred Leighton. The popularity of snake jewellery reached fever pitch after Prince Albert proposed to Queen Victoria with an engagement ring in the shape of a snake and has continued throughout the eras.

Named after the Greek mythical character Medusa - a mermaid with snakes in her hair - Nikos Koulis's new collection of snake rings are decorated with enamel and precious gemstones.

Sutra snake ring in black gold with 5ct of sapphires and diamonds.

Nikos Koulis presented the new Medusa collection at Baselworld 2015, a collection of enamel snake rings in contemporary colours, including this blue version.