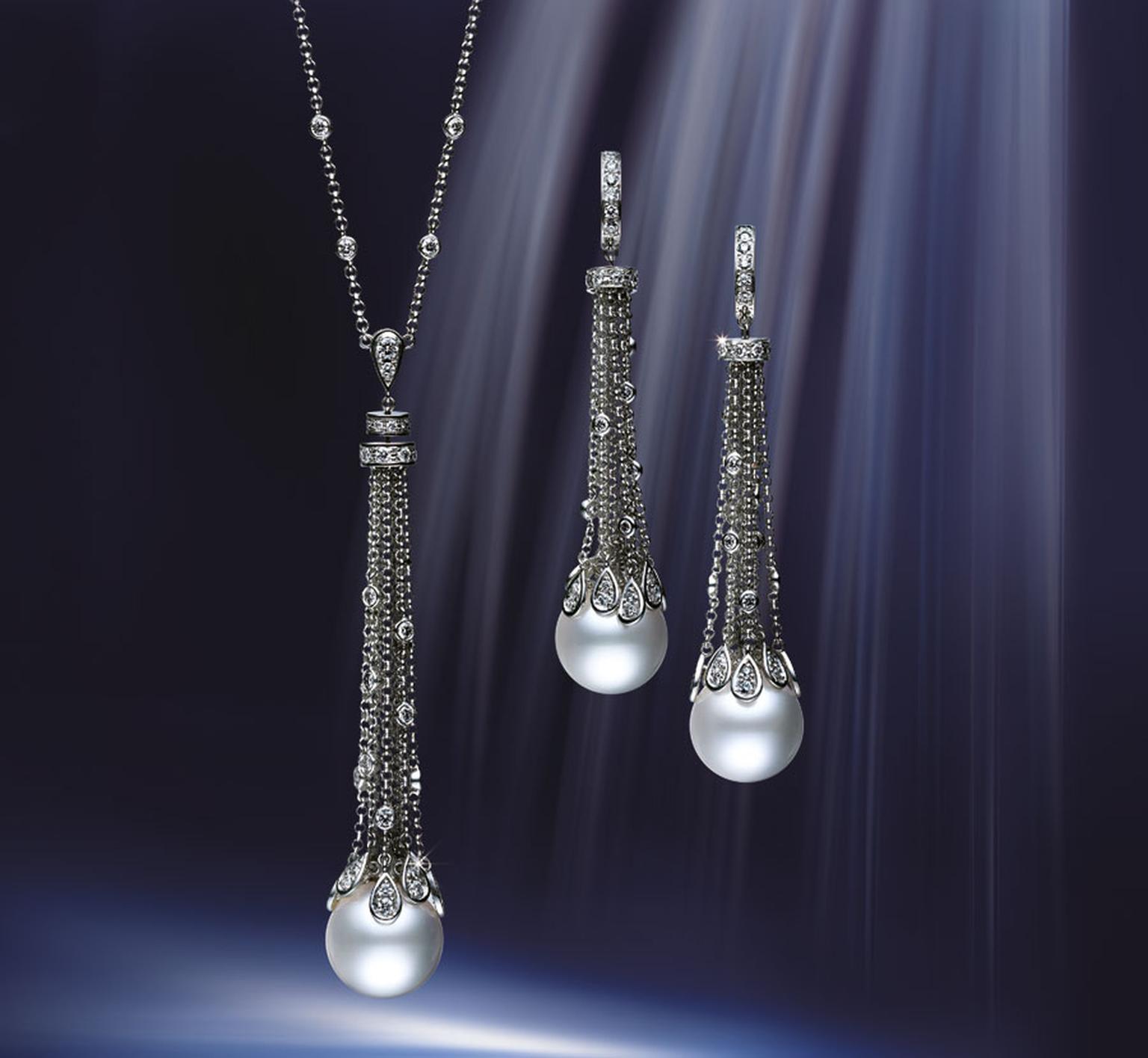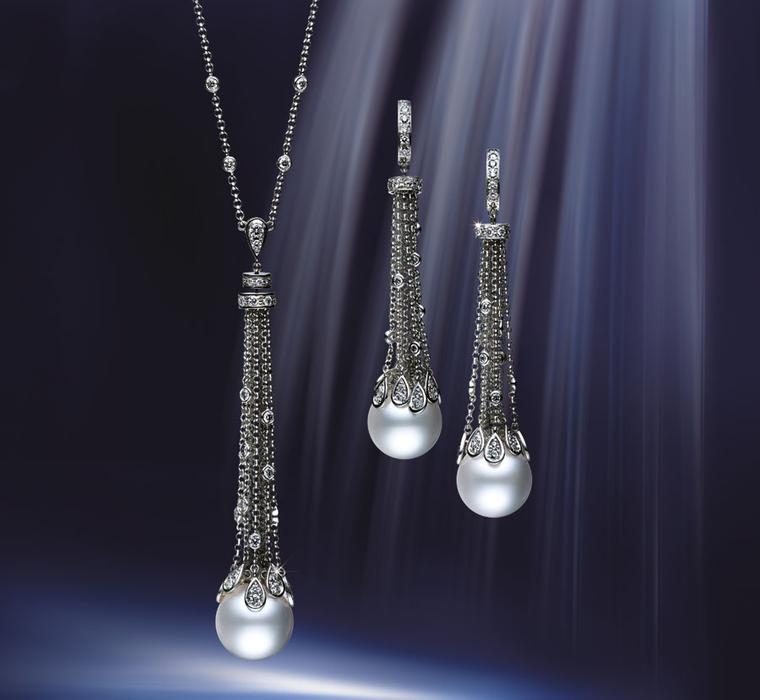 With pearls currently enjoying a renaissance, all eyes are on the opalescent empire of Mikimoto. The esteemed Japanese brand is celebrating its 120th anniversary this year and has been flexing its creative muscles to prove to the world that it intends to remain the pearly king.
The new Water Collection is the most recent example of Mikimoto's commitment to creating contemporary, highly wearable pearl jewellery. Forget staid strings and sensible studs - pearls have moved on. This collection, which consists of just two pieces, a necklace and earrings, is glamorously modern.  
Combining innovative design and exceptional pearls, the pieces produce a waterfall of light when they move. The all-white theme - white gold, white diamonds and White South Sea pearls - gives the collection its cool, crystalline persona. Suspended from free-moving, diamond-studded 18ct white gold chains, each perfectly spherical cultured pearl measures 13-14mm and is held in place by a cluster of diamonds, secured at random (or designed to appear so). The effect is that of a drop of water, the second before it falls. 
The new Water Collection is available from the Mikimoto boutique on Bond Street and Harrods Fine Jewellery Room from May 2013.
Mikimoto Waterfall necklace with an 18ct white-gold chain, white diamonds and spherical South Sea Pearls measuring 13-14mm.

Mikimoto Waterfall earrings, featuring droplets of diamonds, suspended from 18ct white gold chains, ending in two perfect cultured White South Sea pearls.

Mikimoto Waterfall earrings and necklace, from the new, two=piece Waterfall Collection.