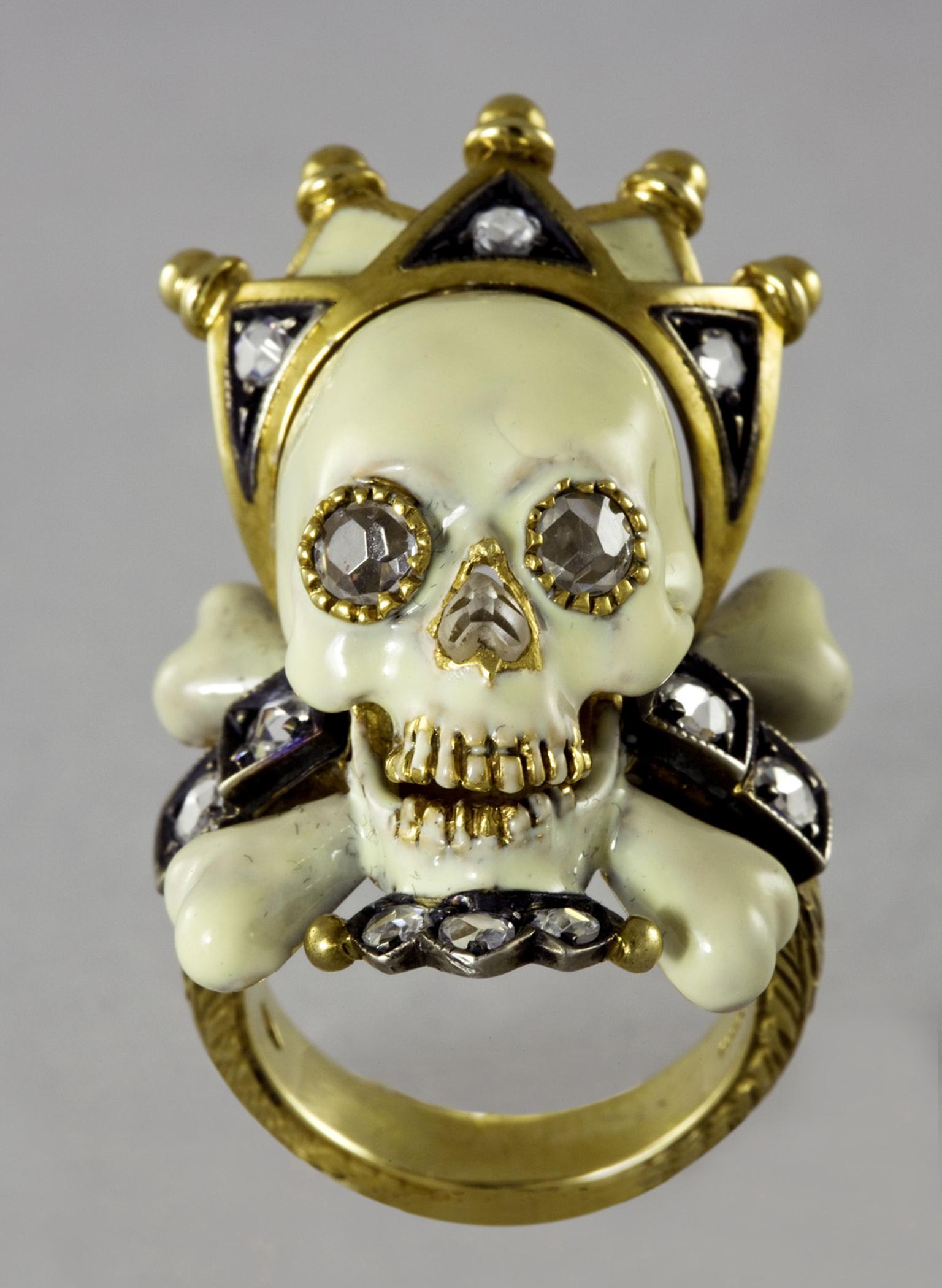 When in Venice, if you want to see something really different and avoid the queues outside the Dogge's Palace and Basilica, head for the old-fashioned, wood-fronted shop with the word 'Codognato' painted above the windows and ring the old-fashioned brass bell to be allowed in.

Tucked away behind the Piazza San Marco, wedged between Hermès and Chanel, Attilio Codognato is luxury in its primal form: original, constant, with no branches, no advertising and no PR.

This shop has been here since 1886, when Simeone Codognato, of longstanding Venetian lineage, set up a shop selling precious items to tourists looking for a souvenir on their 'Grand Tour'. These baroque, neo-gothic, sometimes even neo-Classical curiosities found their way into the 'wunder kamere' or 'curiosity cabinets' of wealthy 19th-century travellers.

Simeone Codognato's fascination with the macabre is evident, as many of the pieces were 'memento mori': skulls and other symbols of death created to remind us of our mortality. According to his grandson Attilio Codognato, who now presides over the business and bares its name, he made them because that is what he liked.

While the latin phrase translates to "remember you must die", the skulls smiling out with twinkling diamond eyes, snakes crawling out of hollow eye sockets or wearing bejeweled crowns, also have the power to inspire an attitude of "carpe diem": don't waste a precious day of life.

Over generations, Attilio Codognato shifted from making objects to jewellery, employing the same self-assured style and beautiful carving and enamelwork that make these pieces so colourful and expressive.

Today Attilio, a softly-spoken man who sits at the same ornate, gold, carved desk as his father did, and under the same Venetian arching lamp, reissues designs from the company's archives as well as buying old Attilio Codognato pieces at auction and through private sales.

Fans of this unique style of jewellery include Sergei Diaghilev, Elton John, Maria Félix and style queen Carine Roitfeld. These keen-eyed jewellery lovers knew an original when they saw it and are all proud wearers of Attilio Codognato's skull rings or brooches. Now that's a more authentic souvenir to bring back from Venice than a gondolier's hat. 
Attilio Codognato's Coffin ring swivels open to reveal a skeleton.

There have been many variations of the snake ring throughout Attilio Codognato's illustrious history.

This uniquely macabre Attilio Codognato ring features a bejewelled coffin that twists to open.

An extravagant ring, set with diamonds and coloured stones, by Attilio Codognato.

The interior of the Attilio Codognato shop contains original Venetian arching lamps and Simeone Codognato's ornate gold carved desk.

An Attilio Codognato brooch.

An Attilio Codognato Blackamoor brooch, hand-carved from precious metals and ebony, and set with diamonds.

Simeone Codognato's grandson, Attilio Codognato, continues to work from the same wood-fronted shop behind Piazza San Marco in Venice.

The skull makes its way onto other pieces of Attilio Codognato jewellery too, including earrings.

One of Attilio Codognat's now-legendary skull rings.

Attilio Codognato's skull rings, with twinkling diamond eyes, are designed to remind the wearer not to waste a precious day of life.

A bejewelled Attilio Codognato snake ring in yellow gold.