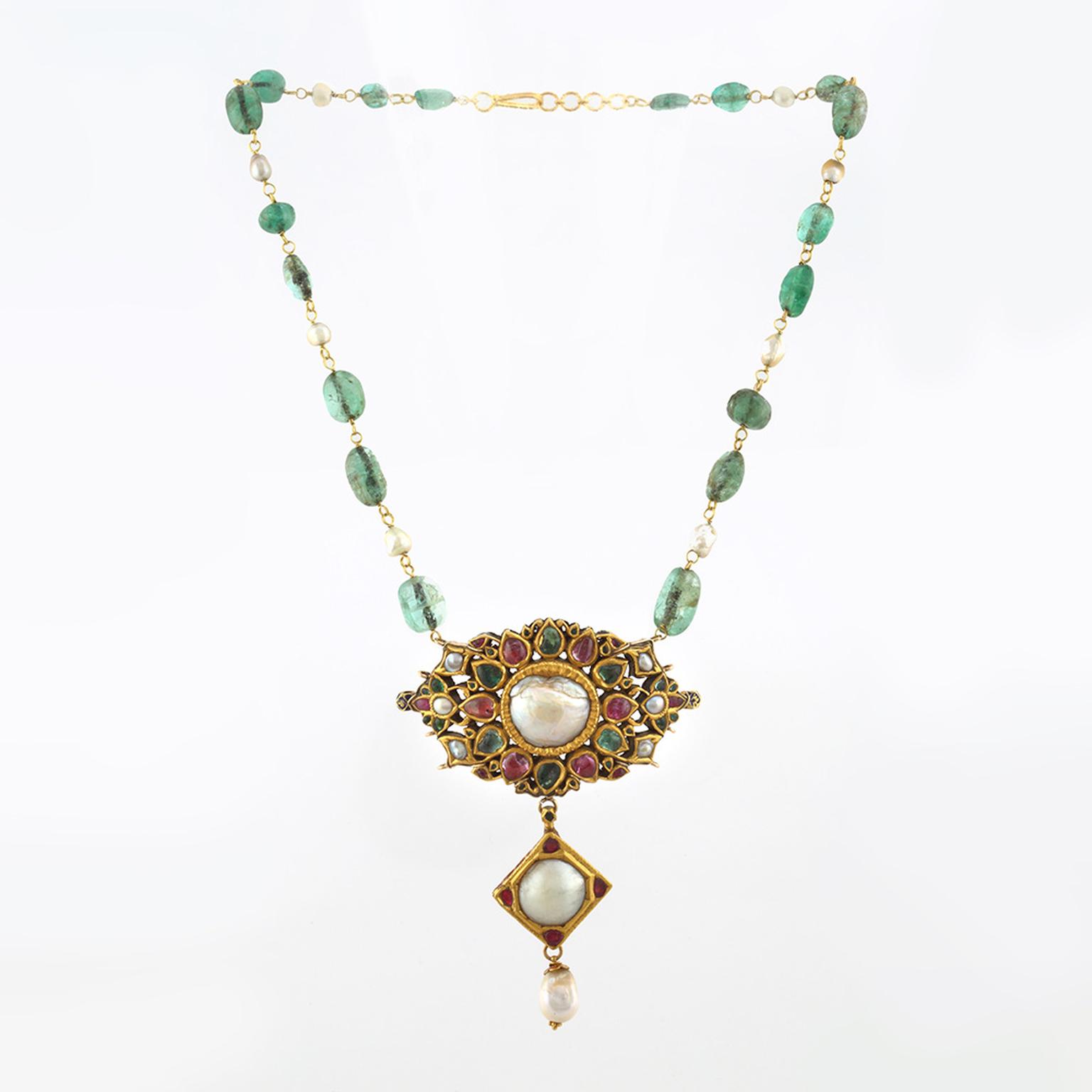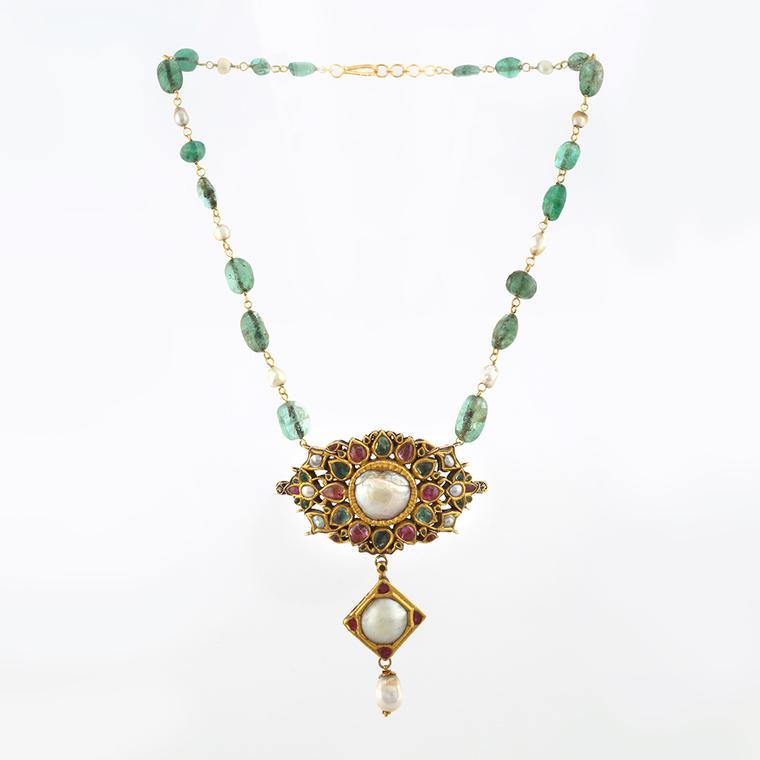 Saffronart, India's leading auction house for fine art and collectibles has dedicated the entire month of April to 'Treasures of the Past', a showcase of centuries-old miniature paintings, antiquities and period jewellery.
Founded in 2000, Saffronart has locations in Mumbai, New Delhi and London. 'Treasures of the Past' spans all three of these destinations, with an exhibition of Indian antiquities in Mumbai, an online auction of Indian miniature paintings and works of art in London on 24-25 April, and a fascinating exhibition of Indian period jewellery in New Delhi.
At the Saffronart gallery at the Oberoi Hotel in New Delhi, around 30 pieces of exquisite handcrafted Indian period jewellery are on display until the end of April. Highlighting the intricate design work and skilled craftsmanship that typifies Indian jewels and differs from region to region, it's a majestic display that will delight anyone with an interest in handcrafted Indian jewellery of the highest order.
The country has a 5,000-year legacy of jewellery making, and its cultural significance is greater than anywhere else in the world. Classical techniques such as jadau, kundan and meenakari all feature in the exhibition, together with a stunning array of gemstones traditionally used in Indian jewellery, including diamonds, rubies and emeralds.  
Highlights of the show include several jewels that were originally part of Royal collections, including an emerald, diamond and pearl pendant that features a cabochon-cut emerald weighing approximately 25ct, surrounded by rose-cut diamonds. An amazing emerald bead necklace is an intricate delight, set with faceted spinels and emeralds, edged with seed pearls and a fringe of matching emerald beads.
The most magnificent jewel of them all, however, is the mid 20th-century pearl, emerald and ruby pendant, above. The colours are so fresh - muted pink rather than red rubies and spring-green emeralds - compared to the deep hues most often seen in period Indian jewellery.
This emerald, diamond and pearl pendant centres on a beautifully carved cabochon emerald weighing approximately 25ct, with a surround of rose-cut diamonds (approximately 9.5ct), set in gold and suspending a single baroque pearl drop. The emerald is rare for its size and colour.

This magnificent pearl and spinel 'nath' or nose ring has a unique design.The piece is set with pearls, spinels and pink sapphires, accented with emerald beads weighing approximately 51ct.

A gem-set 'Jhumar' or head ornament, mounted in gold and set with rock crystal quartz weighing approximately 55ct, with beautiful metalwork detailing on the reverse.

This ruby pendant from Mysore is designed as two tapering buds and a stylised flowerhead. Kundan-set with rubies mounted in gold, strung on an adjustable silk cord, the total ruby weight is approximately 58ct.

This important ruby and emerald necklace is set with approximately 18.28ct of rubies and emeralds and approximately 3.64ct of table-cut or 'polki' diamonds. Mounted in gold, it has an intricate chain attached with hexagonal gem-set links. The reverse bears an ornate design in polychrome enamel.

Each magnificent ruby and emerald 'parrot ear pendant is designed as a stylised flowerhead, flanked by a pair of parrots, set with table-cut 'polki' diamonds, rubies and emeralds, and a seed pearl chain. The emeralds and rubies weight approximately 20.50ct and the diamonds approximately 1.90ct.The reverse is decorated in polychrome enamel on a white ground.

This stunning emerald bead necklace is set with faceted spinels and emeralds mounted in gold. The openwork plaques of the necklace, which taper from the centre and are edged with seed pearls, are designed as stylised flowers. The necklace also suspends a tapered fringe of superbly matched emerald beads.

A gem-set enamel 'kada', set with table-cut 'polki' diamonds weighing approximately 25ct and rubies weighing approximately 15.5ct. This beautifully designed 'kada' features finials designed as stylised 'makara' heads and a foliate design in white enamel on a green ground.

This gem-set 'Vishnu' pendant is designed as the figure of Lord Vishnu, seated on an emerald and engraved gold throne, his face a carved emerald, his torso and crown kundan-set with table-cut 'polki' diamonds. The entire pendant is accented with cabochon rubies and 'polki' diamonds, mounted in gold, with a total emerald weight of approximately 56.50ct and a total diamond weight of approximately 7.50ct.

A pearl, emerald and ruby pendant set with two large pearls, accented with rubies and emeralds, and a single drop–shaped pearl. Originally created as an amulet or 'bajuband', it was later reconstructed and strung as a pendant with a chain of emerald beads and pearls.