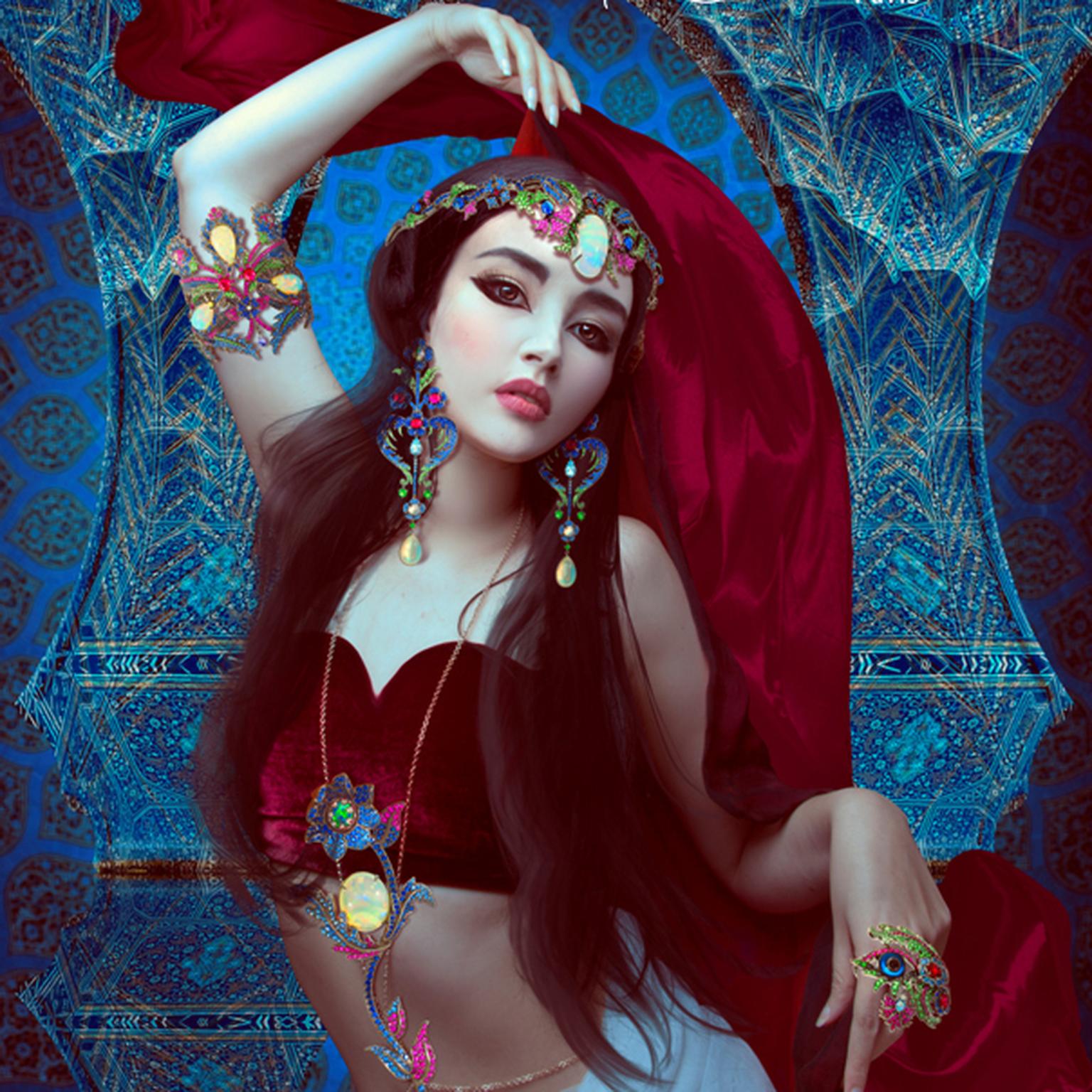 Lydia Courteille describes herself as a poet who uses jewels to tell epic stories. And Topkapi is no exception as each piece brims with historical references, architectural details and legends of the harem, as well as Lydia's unstoppable creativity and love of colour. From the Yucatán to Sudan, Lydia has scoured the world and its cultures to bring us jewels that never fail to surprise.
Topkapi is the name of Lydia Courteille's latest collection, which echoes her love of Istanbul, or Constantinople as it was known during the reign of Suleiman the Magnificent. The Gateway to the Orient and its melting pot of cultures comes to life in her exotic new jewels. Large Welo opals shimmering mysteriously like crystal balls, rich red rubies and spinels, noble deep-blue sapphires and vibrant green tsavorites weave a story of intrigue and love between Suleiman and his slave girl Roxelana, who won his heart.
Lydia Courteille's eclectic and quirky take on jewellery has won her a following amongst celebrities including Rihanna, who I'm sure appreciates Lydia's irreverent approach to fine jewellery.