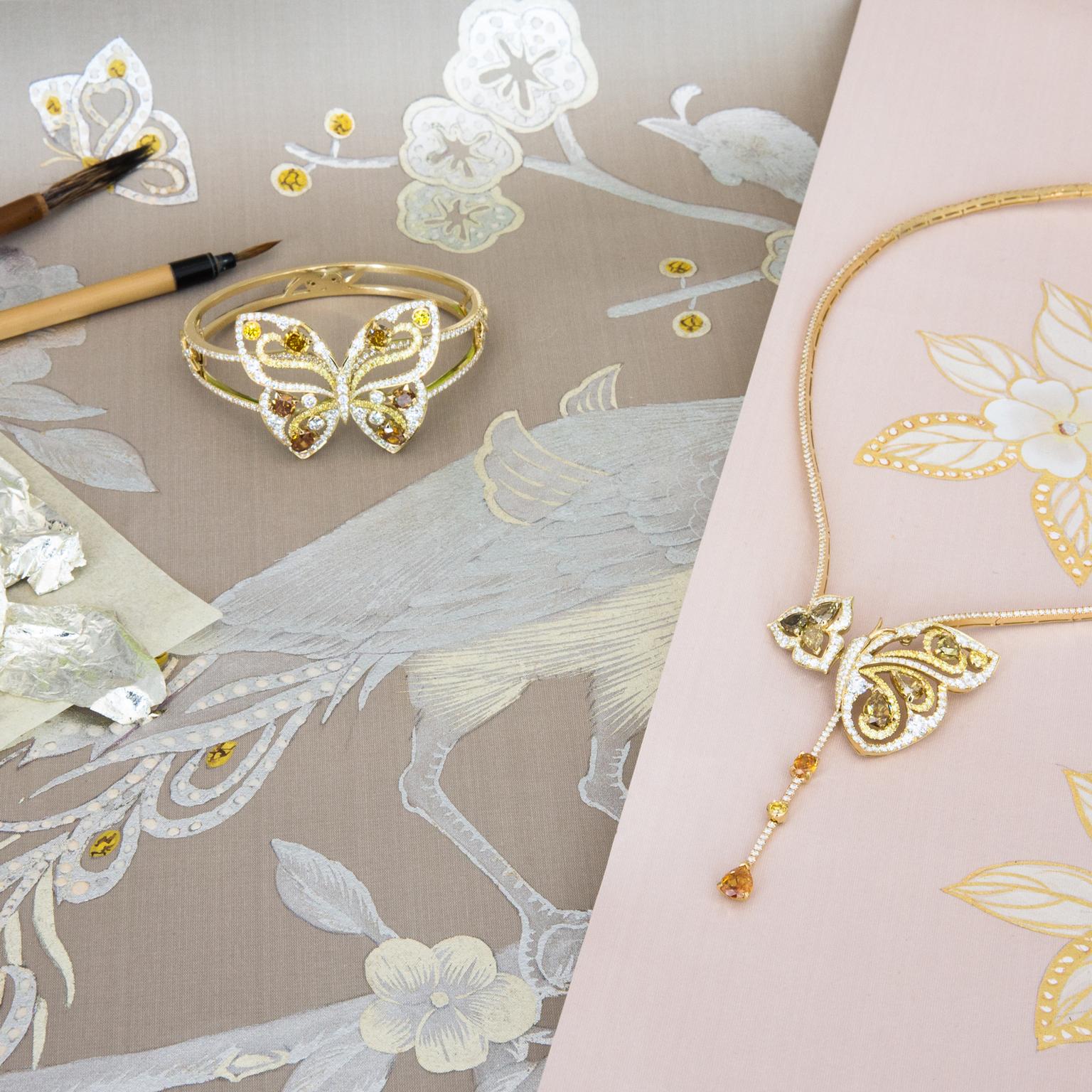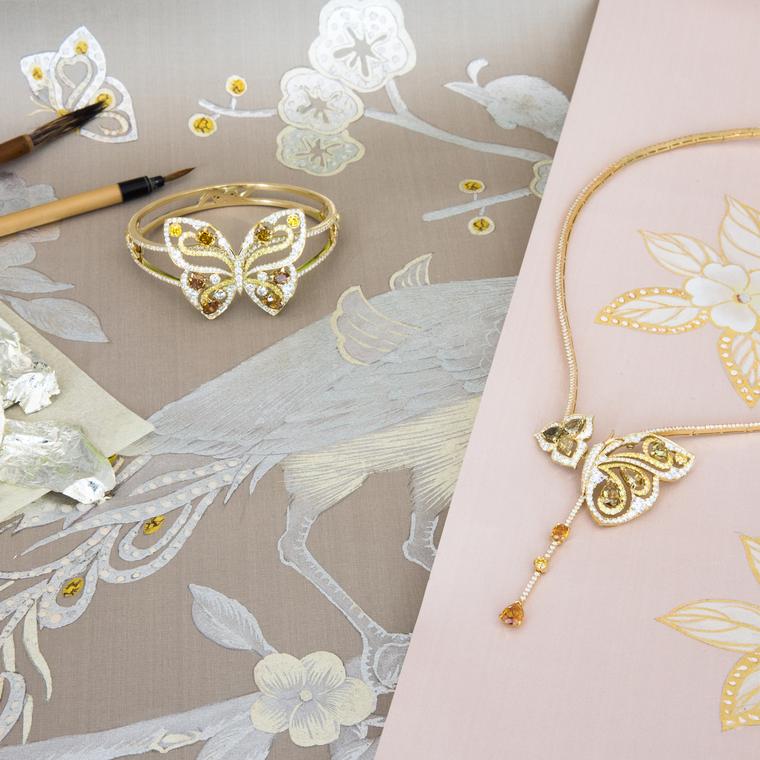 Two of the most coveted British names in luxury jewellery and interiors have joined forces to produce a collection that will set hearts fluttering with excitement.
As one of Britain's premier family-owned jewellers, with a history that spans more than two centuries, Boodles has established a worldwide reputation for its innovative design and exceptional craftsmanship. De Gournay is also a family-run business that is best known for its luxurious, hand-painted wallpapers, from 18th century Chinoiserie to contemporary Oriental designs.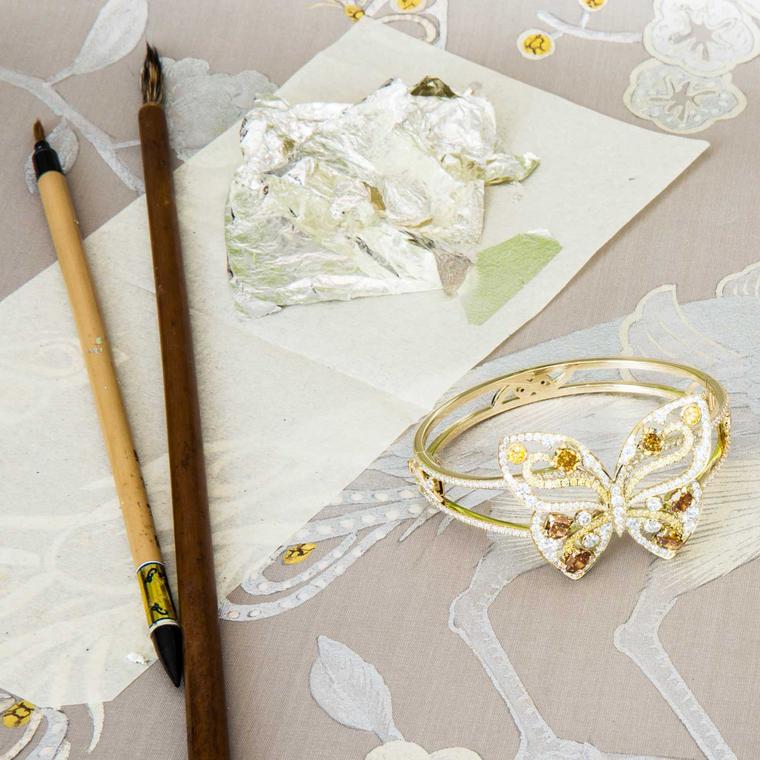 Entitled 'Papillon by Boodles and de Gournay', the collaboration between the two brands has culminated in a stunning butterfly-themed suite of jewellery, which in turn has inspired a bespoke de Gournay wallpaper design featuring 22ct yellow gold accents and bejewelled butterflies.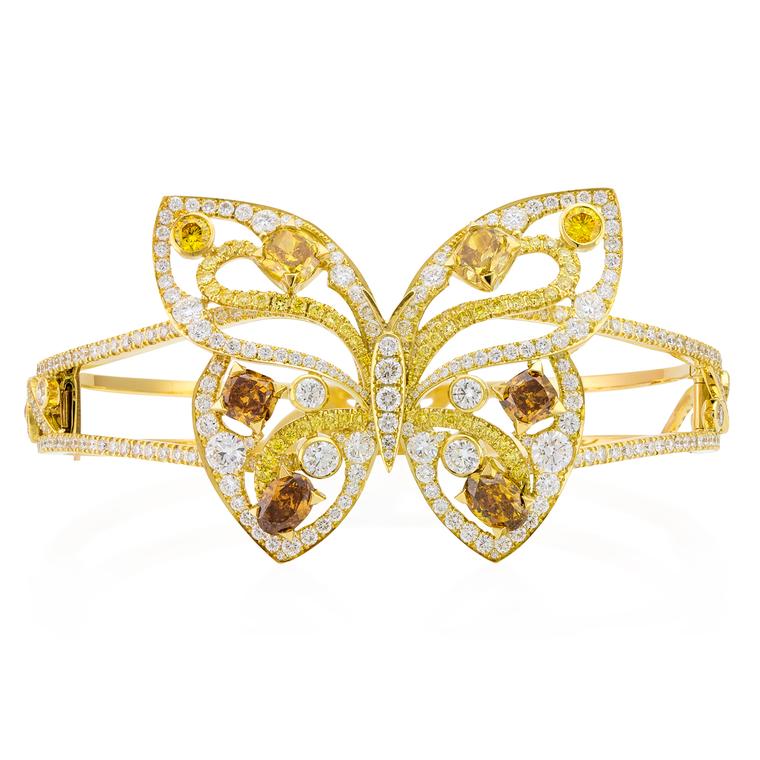 With an autumnal colour palette, the jewellery suite comprises a collar, cuff, pendant and ring. Crafted from yellow gold, the jewels are set with rare yellow, cognac and champagne diamonds of the highest quality that have all been hand-selected by Boodles Director Jody Wainwright.
He says: "I was looking for gems that would really say something – capture a mood that could be translated through both the jewellery and the wallpaper design. This particular collection of stones stood out to me due to their tonal variations in colour – they had warmth and a uniqueness that felt fitting for this special partnership."
The exquisite selection of stones was the starting point for the design and creation process, led by Boodles Head of Design Rebecca Hawkins. She explains: "When Jody presented this set of stones to the design team, they immediately brought to mind an atmospheric image of a Fritillary butterfly, delicately seated on a tiny seed head."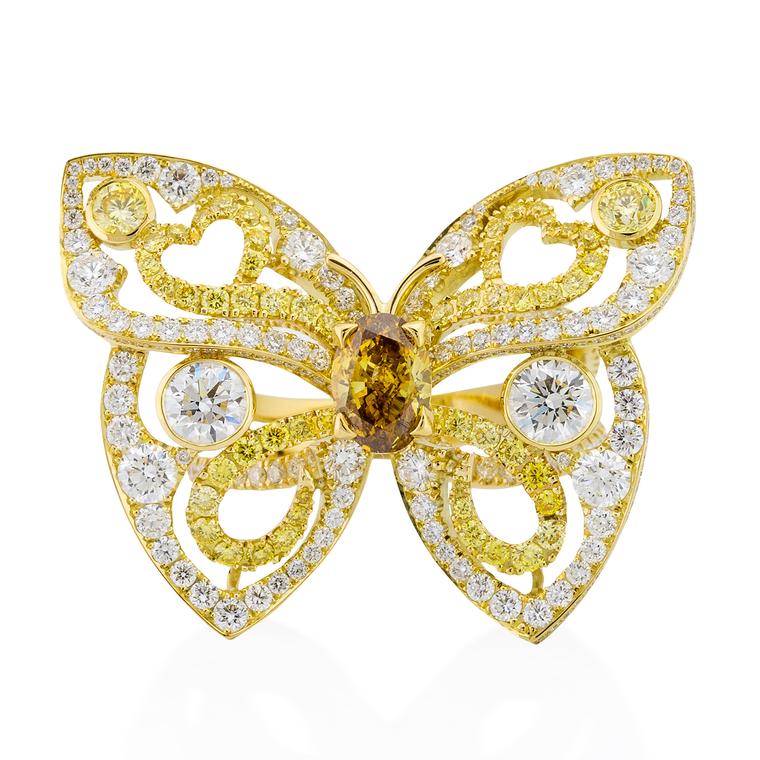 With their spotted, golden-brown wings, Fritillary butterflies are found in oak woodlands throughout southern and central England, Wales and Ireland during mid to late summer. Rebecca Hawkins adds: "The late summer mist, the intricacy of pattern and autumnal colours of the wings were perfectly in tune with the mixed lemon, cognac and champagne colours of the precious gems."
Along with motifs from the Boodles archives, the stunning jewellery suite then set the creative ball rolling at de Gournay, resulting in a wallpaper with scenes that tell the story of both brands.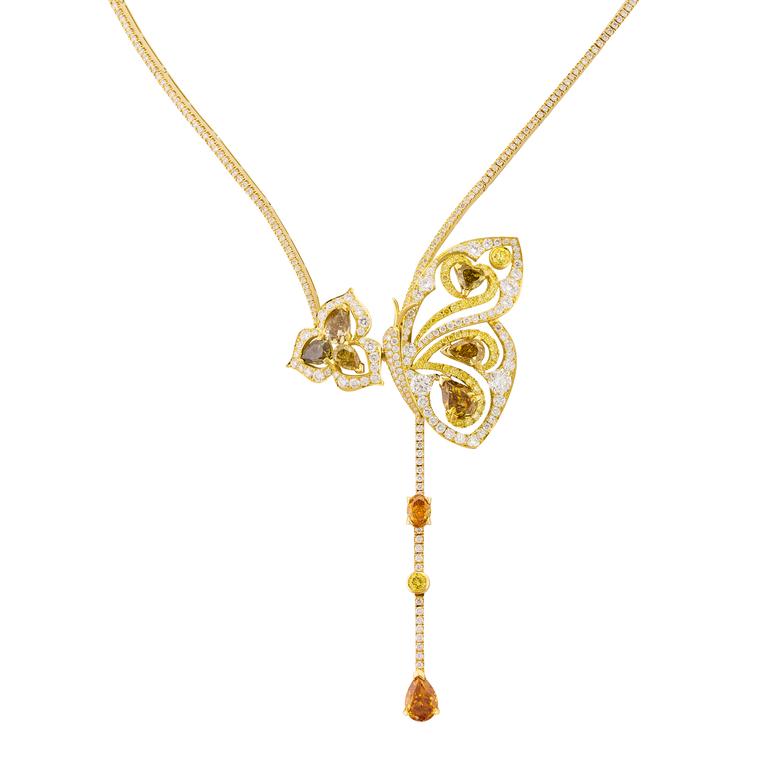 Summing up the collaboration, Hannah Cecil Gurney, Director of de Gournay, says: "It has been a wonderful experience to link two British brands by creating a bespoke, hand-painted wallpaper design inspired by Boodles' latest collection, which also references iconic motifs from the Boodles archives. It was an effortless fit of two like-minded brands committed to artistic excellence and the highest quality."
Papillon by Boodles and de Gournay will launch this autumn, when the jewellery and wallpaper designs will be exhibited to clients of both brands through a series of special events and private viewings.
For more information visit www.boodles.com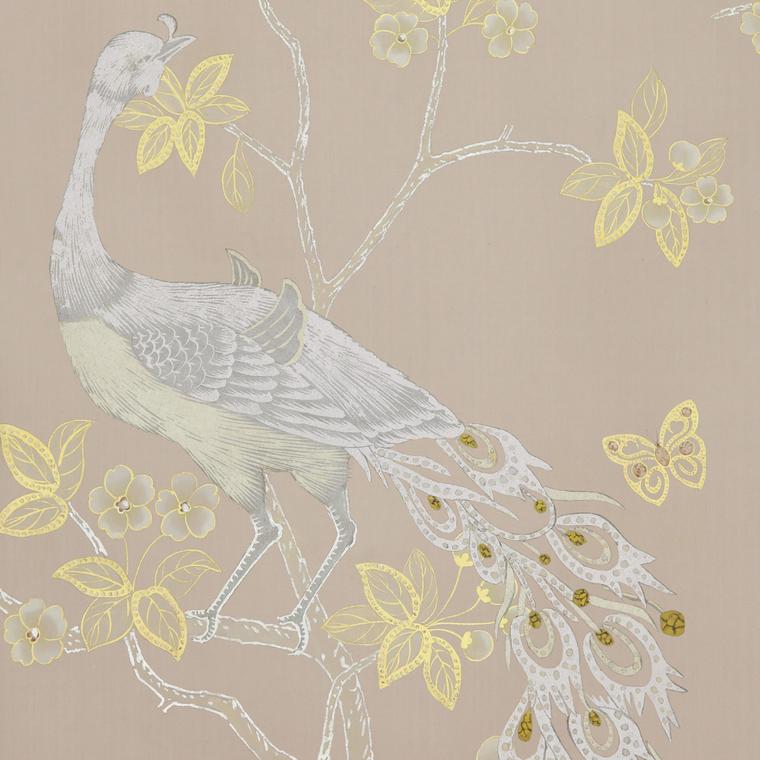 Boodles Papillon collar in yellow gold set with diamonds specially selected by Boodles Director Jody Wainwright for their warm colours and superior quality (POA).

Boodles Papillon high jewellery cuff in yellow gold set with coloured diamonds (POA).

Papillon pendant in yellow gold with coloured diamonds, designed to mark the collaboration between Boodles and luxury interiors brand de Gournay (POA).

Boodles Papillon yellow gold and coloured diamond ring, inspired by the autumnal colours of the Fritillary butterfly (POA).

The one-of-a-kind jewellery suite created by the collaborative efforts of Boodles and de Gournay inspired a bespoke wallpaper design which includes the Fritillary butterfly.

The collaboration between the two brands has culminated in a stunning butterfly-themed suite of jewellery, entitled 'Papillon by Boodles and de Gournay'.

Boodles and de Gournay have combined their talents to create a butterfly-themed suite of high jewellery, complemented by a bespoke wallpaper design.