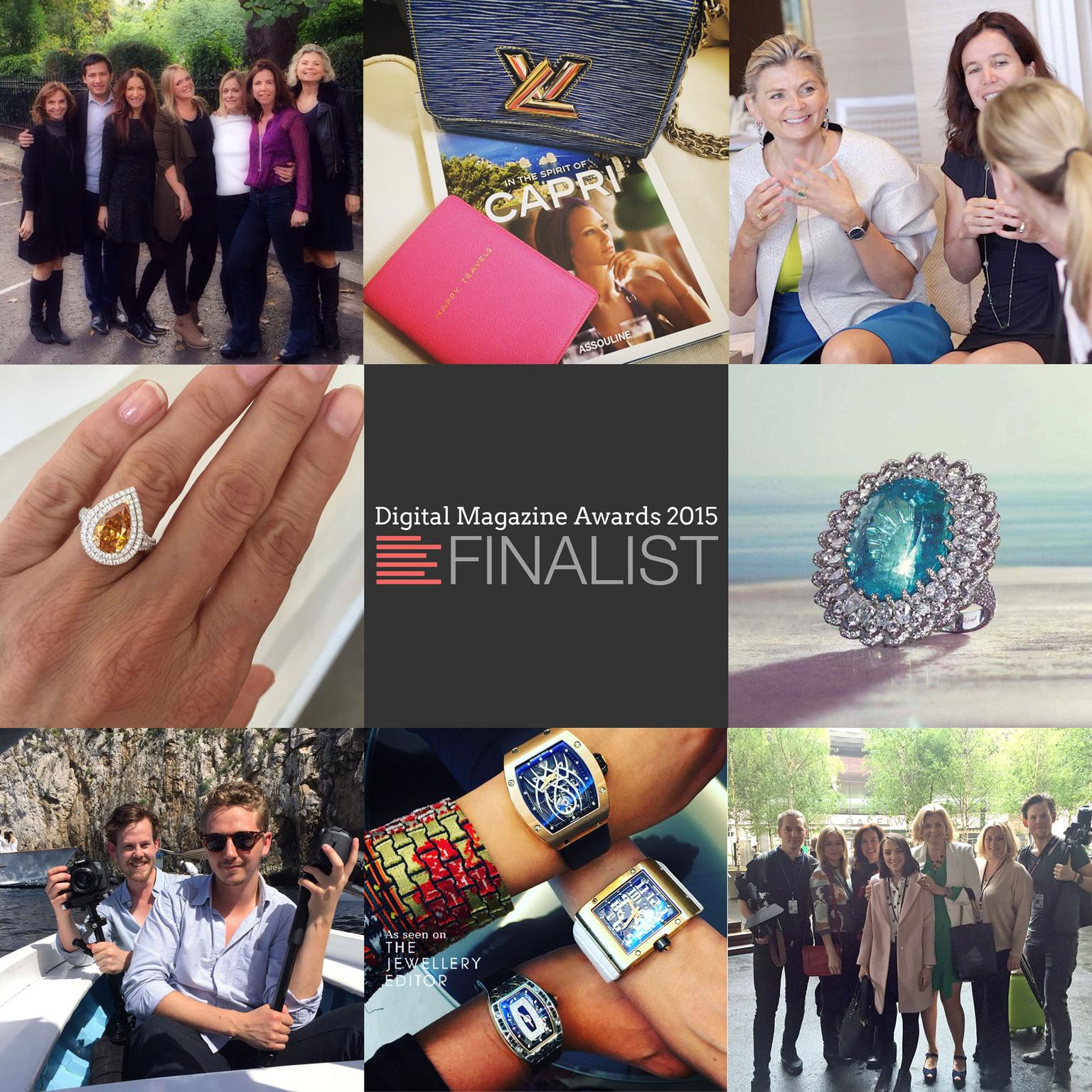 We are thrilled to announce that The Jewellery Editor is a finalist in this year's prestigious Digital Magazine Awards.
As the leading online authority in the world of watches and fine jewellery, The Jewellery Editor has been shortlisted in the Magazine Website category alongside other highly regarded titles such as The New Yorker and GQ Australia.
Co-founder Maria Doulton says: "The Jewellery Editor team were in a meeting when news came through of the nomination. The cheer could probably be heard across London! We are delighted to be part of this prestigious award and are looking forward to the big night."
The Digital Magazine Awards were launched in 2010 to celebrate excellence in the rapidly growing digital publishing sector. Entrants are judged on a range of criteria, including creativity, innovation and commercial success. Categories include Magazine Cover of the Year, Editor of the Year and Launch of the Year, as well as sector-specific groups such as fashion, motoring and women's lifestyle.
The awards are sponsored by Edition Digital - a leading provider of multi-platform publishing solutions - and, this year, DMA has also partnered with Guardian Masterclasses to run a series of talks and educational workshops on digital publishing. Since its launch, the Digital Magazine Awards have attracted entries from 60 different countries.
The winners will be announced at an evening event following the Digital Magazine Summit on 11 November at the Proud Camden Gallery in London.