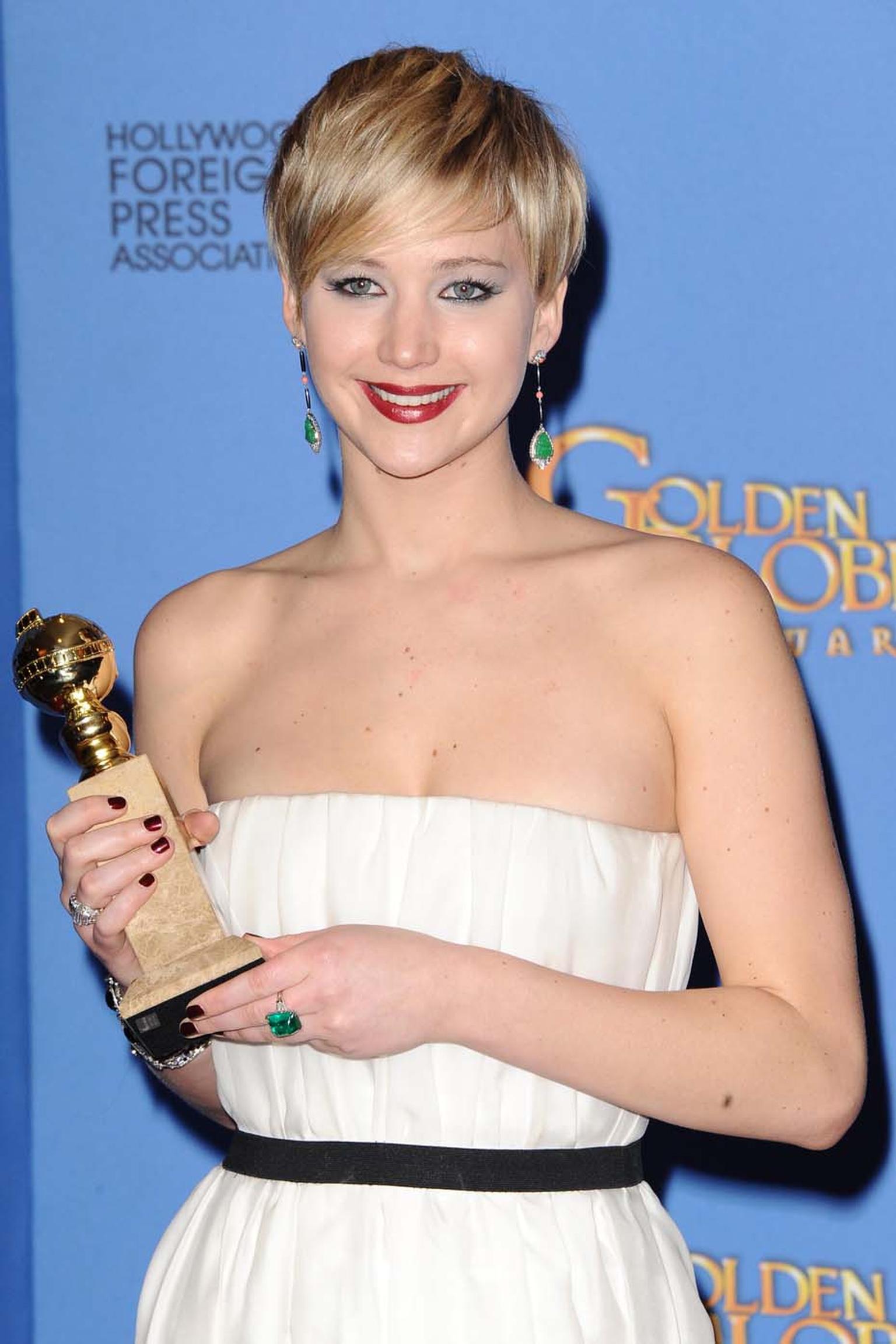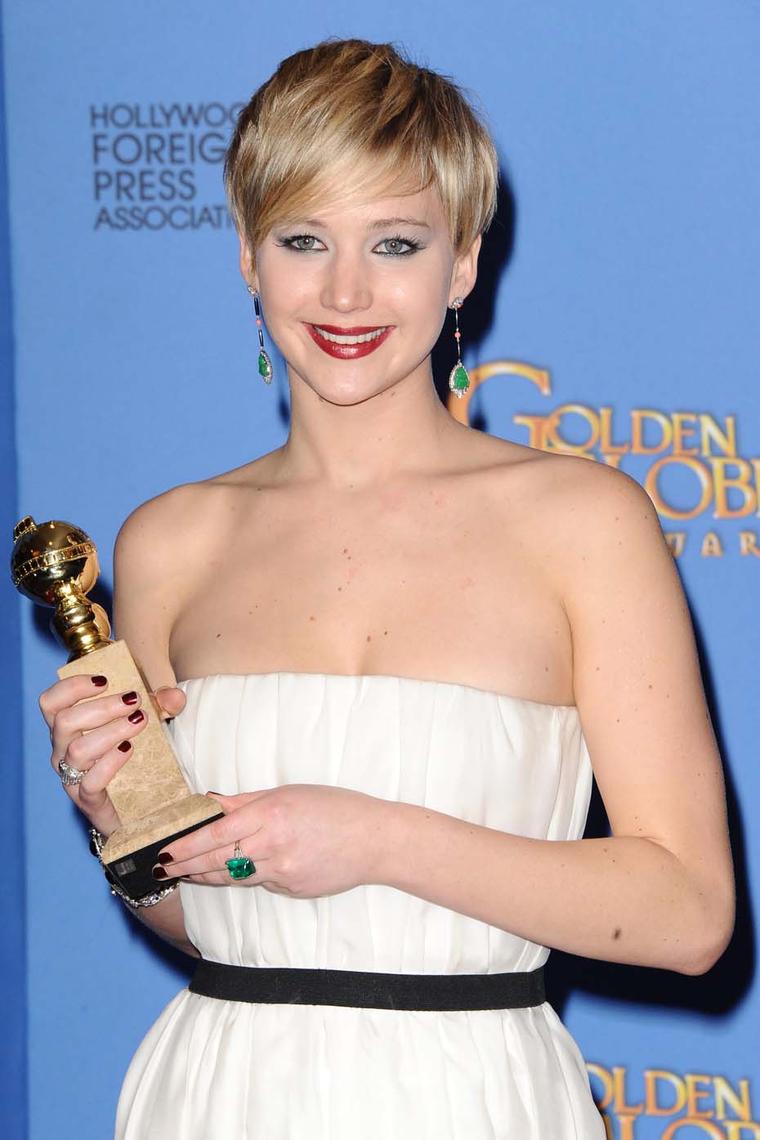 By Rachel Garrahan, guest editor, LA awards season
When jeweller-to-the-stars Neil Lane arrived in Los Angeles more than 20 years ago, Hollywood was very different to the place it is now. These days, it is hard to picture Cher making an appearance in a Bob Mackie creation or Demi Moore in a gown and matching cycling shorts at one of the many high-fashion, high-stakes red carpet events.
"The old world guard of the glamorous days of Hollywood had gone," says the designer and passionate vintage jewellery collector of that time. "There was no internet, many fewer TV channels and therefore less opportunities for young starlets, and hardly any red carpets."
The designer who today counts leading actresses and musicians including Jennifer Lawrence, Sandra Bullock, Madonna, and Rihanna among his clientele says there was also little focus on fine jewellery, with most stars happy to opt for a pair of their own diamond studs. 
He is among those people responsible for "the return of glamour to the red carpet", bringing some of the world's finest jewellery to the world stage during awards season, and helping make it a multi-million-dollar business in the process.
The native New Yorker started collecting vintage jewellery on a visit to Paris as a teenager. His first store in Los Angeles was a "little counter" at an antique gem mall in West Hollywood. "I came with a little bag of vintage jewellery and some of my own designs," he says. One of Neil's first clients was Goldie Hawn, who used to bring her daughter, Kate Hudson, in with her to try on jewellery. When Kate got engaged to her first husband Chris Robinson, she chose a Neil Lane engagement ring.
One of his early awards show clients was Marisa Tomei, who wore Neil Lane diamonds at the 1993 Academy Awards, where she won an Oscar for Best Actress in a Supporting Role for 'My Cousin Vinny'. He has since accessorised the looks of countless stars - whether it be with vintage pieces, such as Zooey Deschanel's flower earrings at January's Golden Globes, or contemporary designs like Madonna's diamond-encrusted platinum initial rings at the Grammys. He still maintains friendships with many A-listers, including Sandra Bullock, Angelina Jolie and Halle Berry, and credits much of his red carpet success to the fact that he works with them year-round. 
Neil, whose personal collection of gems dates from the 1880s-1930s, says his favourite recent red carpet ensembles include Jennifer Lawrence in Dior with his vintage-inspired diamond, jade, coral and platinum earrings and bracelets at this year's Golden Globes; Naomi Watts at last year's Academy Awards, who paired his 20ct diamond platinum drops with her futuristic Tom Ford gown; and Jennifer Garner's staggering vintage necklace, set with almost 200ct of diamonds.
As for this Sunday's Oscars, while he cannot reveal whose jewels he'll be providing, Neil says he expects to see "some beautiful chandelier earrings, maybe some jewellery in the hair and a mix of gold and white metals, multiple rings and stackable bracelets." One thing's for sure, he says. "It's always exciting to see beautiful jewels on the most beautiful women in the world."
Madonna caused a stir at the Grammy Awards 2014 wearing diamond and platinum initial "M" and "E" rings by Neil Lane. StartraksPhoto.com

Rihanna topped the best-dressed polls at the Grammys 2013 in a stunning Azzedine Alaïa gown accessorised with more than US$2 million of Neil Lane jewels, including a 100ct diamond and platinum serpentine bracelet. Image: Getty Images

At the 2013 Academy Awards, Naomi Watts paired 20ct diamond platinum drop earrings by Neil Lane with a futuristic Tom Ford gown. Image: www.startraksphotos.com

Jennifer Garner at the Academy Awards 2013 in a vintage Neil Lane necklace in platinum, set with almost 200ct of diamonds. Image: www.startraksphotos.com

The vintage-inspired diamond, jade, coral and platinum Neil Lane earrings worn by Jennifer Lawrence at the Golden Globe Awards 2014.

The vintage floral diamond and pearl bracelet by Neil Lane worn by Zooey Deschanel to the Golden Globes 2014.

The diamond and gold nevette Neil Lane ring worn by actress Elisabeth Moss to the Screen Actors Guild Awards 2014.

Known for her quirky vintage style, Zooey Deschanel wore estate jewels by Neil Lane to the 2014 Golden Globe Awards, including vintage diamond, pearl, citrine and platinum flower earrings.

The diamond initial "M" and "E" rings worn by Madonna at the Grammy Awards 2014.

Jennifer Lawrence stacked four of these black and white diamond Neil Lane bracelets for her Golden Globes 2014 red carpet moment.

The vintage diamond, pearl, citrine and platinum flower Neil Lane earrings worn by Zooey Deschanel on the Golden Globes 2014 red carpet.

Elisabeth Moss stood out in Neil Lane jewels on the SAGs 2014 red carpet: a diamond and gold bangle bracelet, diamond and gold spiral earrings and a diamond and gold navette ring. Image: Frederick M. Brown/Getty Images