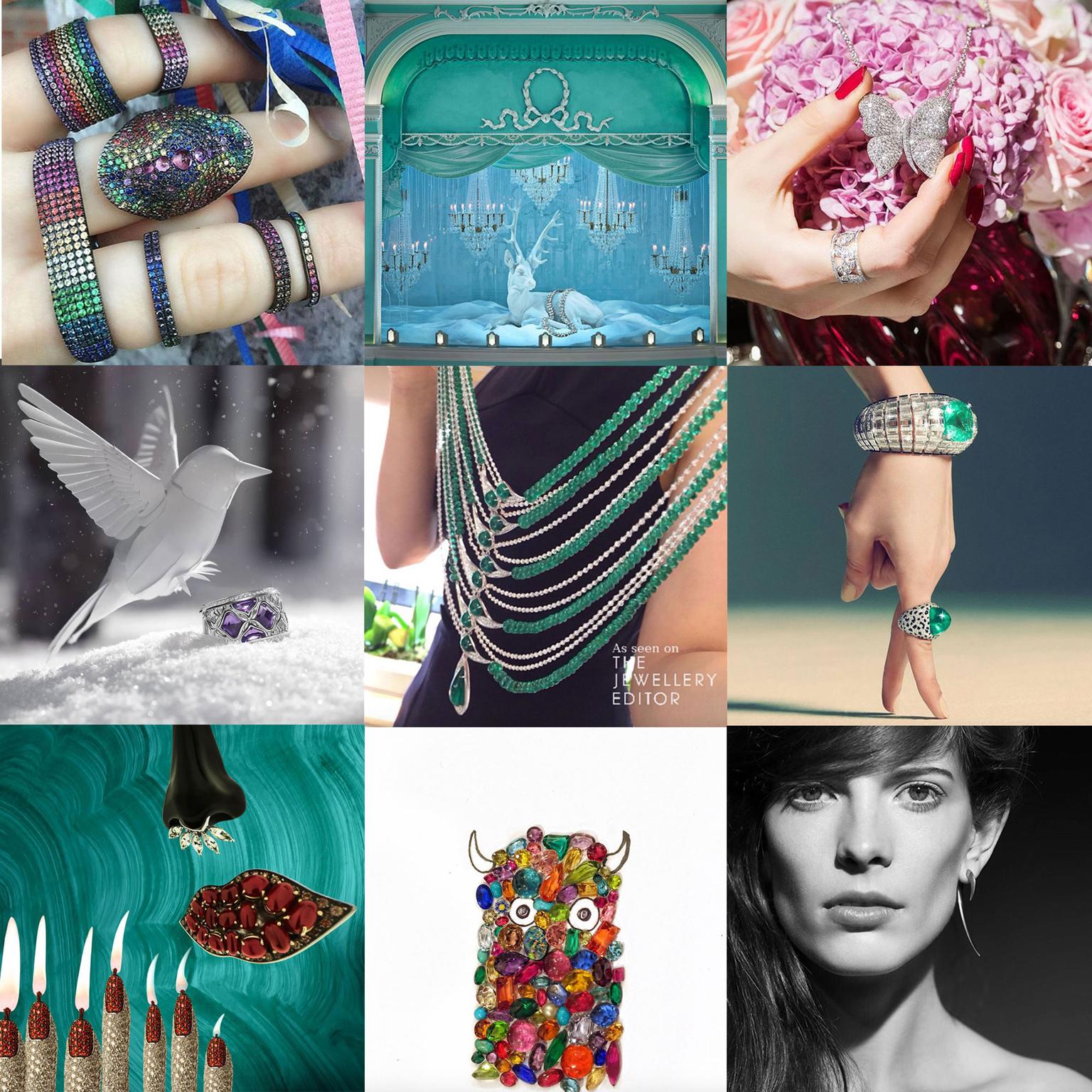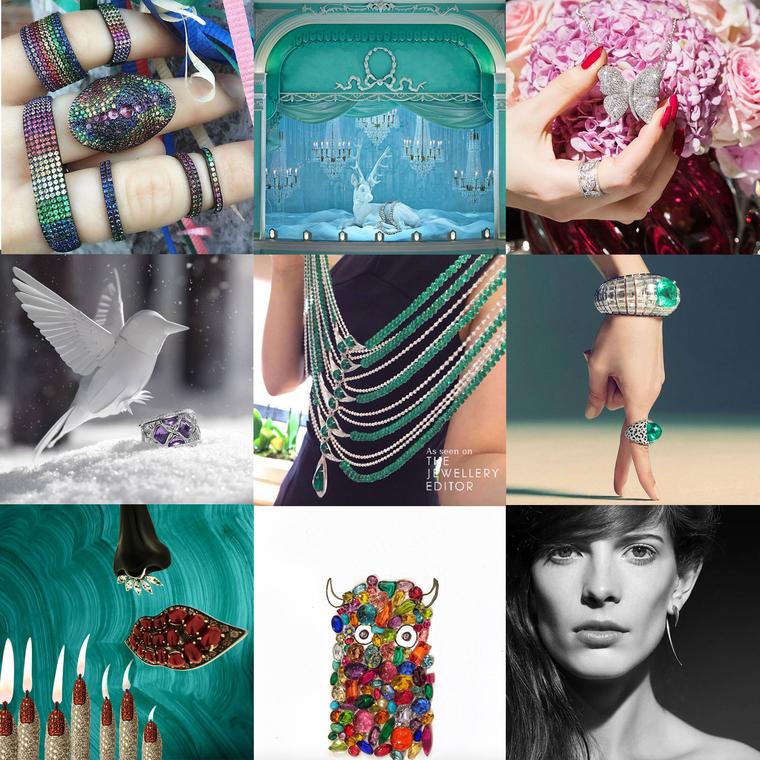 There is nothing better than walking into a boutique, trying on a piece of luxury jewellery, and watching it sparkle under the lights. But for those times when you're stuck on a train or in-between meetings and are in desperate need of Christmas gift ideas, there is Instagram: window shopping on a global scale.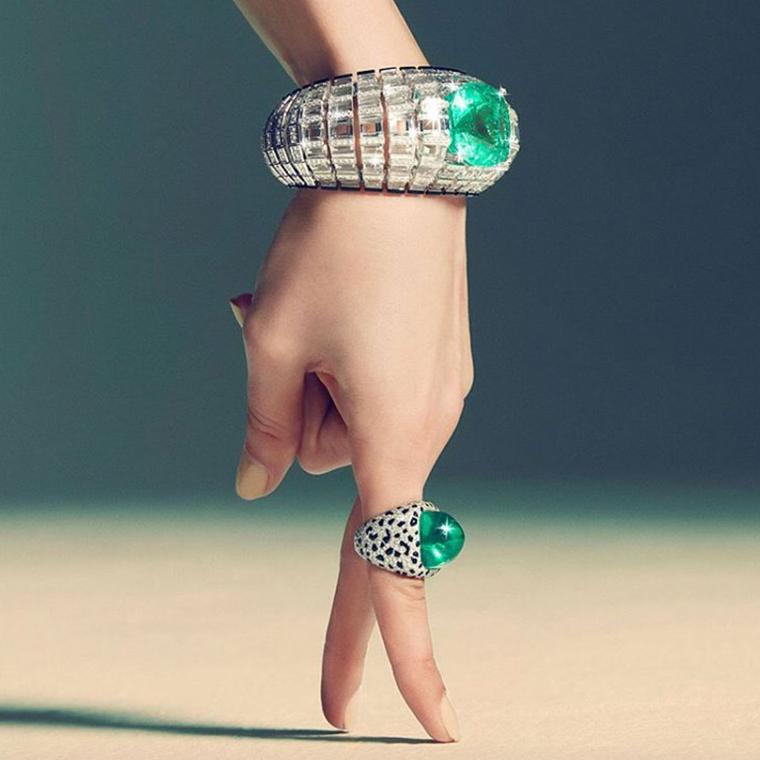 Step into the salons of the world's best-known fine jewellery houses by simply clicking on the likes of @tiffanyandco, @harrywinston, @cartier, @chopard, @vancleefarpels, @officialfaberge and @bulgariofficial. Each of these jewellers has a rich Instagram page packed with exquisite jewels, glamorous clients and events, plus behind-the-scenes shots of their master craftspeople at work. 
The beauty of Instagram is that it is completely personalised, and you can fill your stream with all your favourite designers. If you need some tips for what would make the best Christmas presents, just a few of The Jewellery Editor's include @delfinadelettrez, @duffyjewellery (warning: naked men may appear in your feed!), @vanleles, @giampierobodino, @hannahmlondon, @jessicamccormackdiamonds, @djula_paris, @shaunleanejewellery, @kimberleymcdonaldjewelry, @jessieve_ldn, @as29_audrey and @suzannekalan.
See more of our favourite Instagram jewellery accounts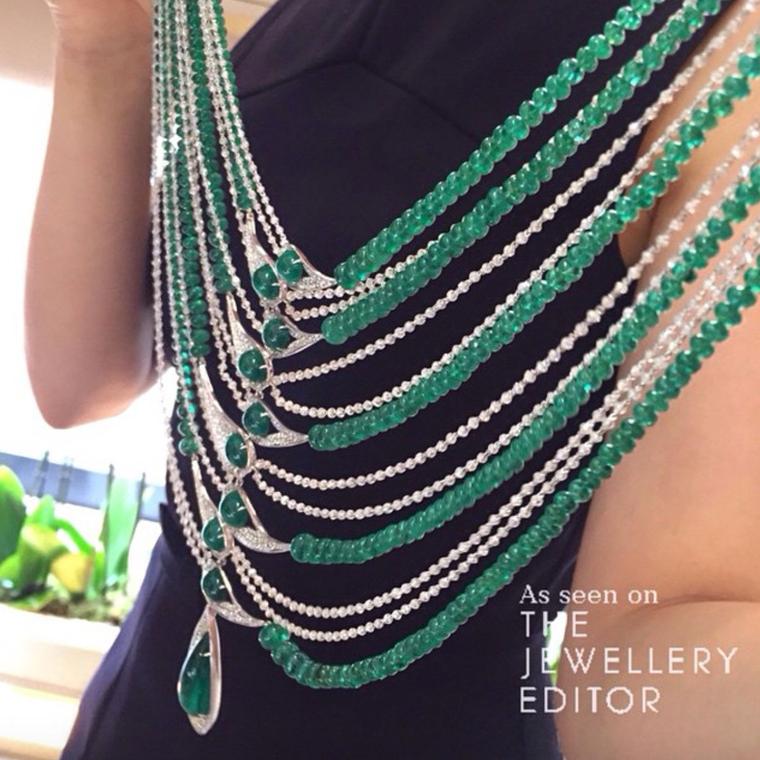 Instagram also grants you access to the sparkling lives of those behind the jewels you are now swiftly double tapping. Follow @amfitheatrof for a glimpse into the mind of Tiffany & Co's creative director Francesca Amfitheatrof, or follow @sophielouisequy to join Net-a-Porter fine jewellery buyer Sophie Quy on her hunt for the world's most covetable jewels. And if you're not already one of the near 75,000 people following our very own Instagram feed at @thejewelleryed, head there now for daily updates of our close encounters with the world's most exclusive fine jewels.
Connie Luk in Hong Kong, Charlotte Peel in London and David Warren in the Middle East give fascinating insights into Christie's auction house at @connieluk_christies, @charlottepeel_christies and @davidwarrenchristies, while Frank Everett at Sotheby's New York documents a beautiful, kaleidoscopic selection of jewels at @frankbeverett. Christie's, Sotheby's and Bonhams also have main Instagram accounts at @christiesjewels, @sothebys and @bonhamsjewels, instantly updating you with previews of jewels headed to auction.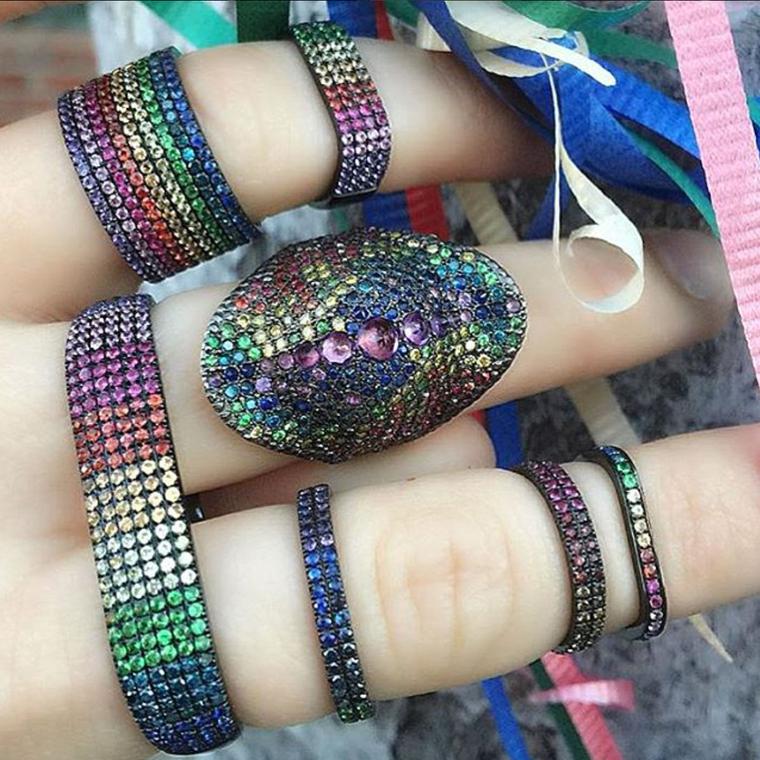 For new discoveries in the world of jewellery design, follow the accounts of shows such as @goldsmithsfair in London and @by_couture in Las Vegas, or for close-up shots of truly amazing coloured gemstones, try Belgian collector Jochen Leën at @jochenleen or the thoroughly talented American gem cutter @topnotchfaceting. And for something from the past, check out Levi Higgs - a jewellery historian and archivist at David Webb in New York, who posts images of incredibly rare and unique antique jewellery at @levi_higgs.
And when your brain starts to overload, your Christmas gift ideas are sorted, and you need some of that light entertainment the internet is famous for, make sure to click on @diamondoodles, a whimsical stream of illustrations drawn around real gemstones by Philadelphia-based artist and gemmologist Hannah Becker. 
For more gift inspiration, browse our Christmas hot topics
The best-known jewellery houses provide a wealth of inspiration on Instagram, such as Cartier and this fabulous bracelet and ring from the Étourdissant collection.

Step into a world of Chopard jewellery on the Swiss brand's Instagram feed, where this Imperial ring is looking very festive indeed.

The breathtaking window displays at Tiffany's flagship Fifth Avenue store are just one of many festive delights on the New York jeweller's Instagram feed.

Get up close to the exquisitely feminine jewels of VanLeles on Instagram - the newest jeweller to open on London's Bond Street.

Visit our very own Instagram account - updated daily - and delve into the world of luxury jewellery and watches.

For a fascinating insight into the world of Christie's auction house, head over to the Instagram account of Connie Luk, who works in the jewellery department and floods her feed with the top lots from forthcoming sales.

The Couture Show in Las Vegas has a dedicated Instagram feed that is updated daily, all year round. Head there for gift inspiration from the best independent jewellery designers from the US and beyond.

For some edgy gift inspiration, take a peek at the Instagram account of Delfina Delettrez.

If you are suffering from Christmas overload, scroll through the Instagram feed of Diamond Doodle, where gemmologist Hannah Becker creates whimsical illustrations out of gemstones.

Don't expect pretty Christmas scenes on Hannah Martin's Instagram feed, but if skulls, tattoos and motorbikes are your thing, you will love her jewels too.

Go behind the scenes at Shaun Leane on the British jeweller's lively Instagram feed.

Stuck for gift inspiration this Christmas? Step into a virtual world of visual delights on Instagram.