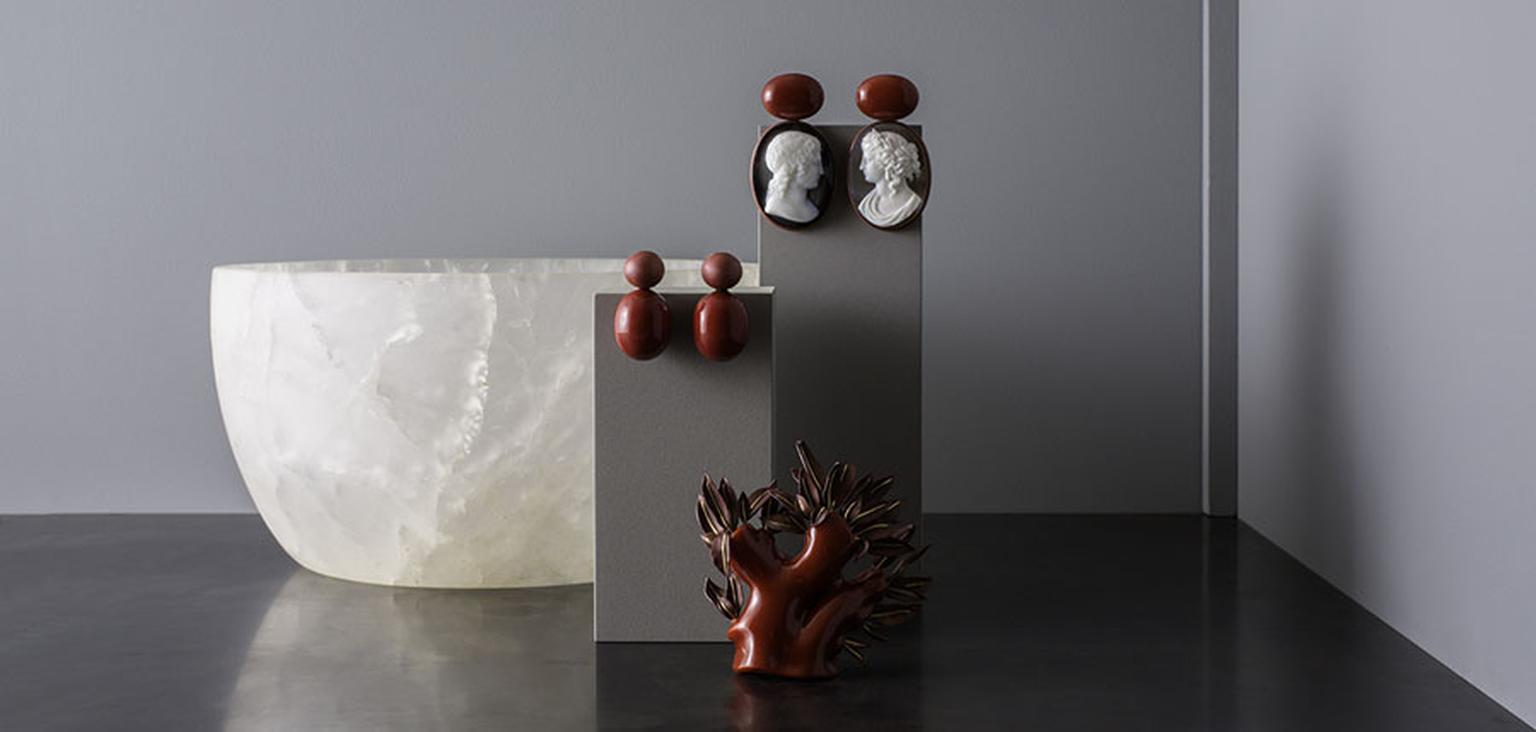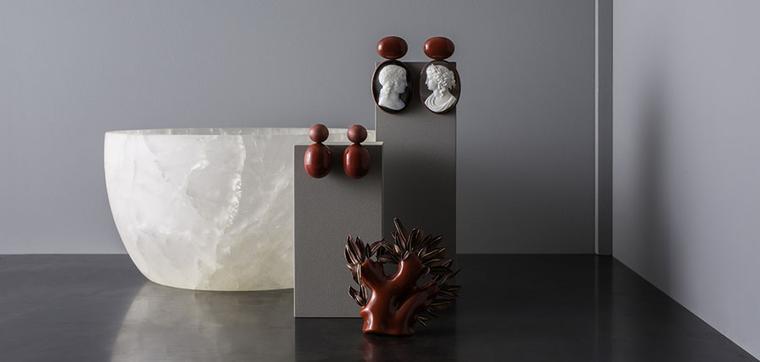 Earlier this month, the Munich-based jeweller, Hemmerle, announced the launch of its new website. Focussing on enhancing the user experience, the website has an ultra-contemporary design, as well as a number of new functions that allow users to explore Hemmerle's 120-year history.
Hemmerle creates jewellery quite unlike anything else. Bold and experimental, their style is rooted in the schools of Bauhaus and New Objectivity. Striking, modernist designs regularly feature old-cut diamonds, cameos and highly valuable coloured stones, set in out-of-the-ordinary materials such as copper, iron and brass. 
A family business in its fourth generation, Hemmerle is run by Stefan and Sylveli Hemmerle along with their son, Christian and daughter-in-law, Yasmin. Through the 'About Us' section, readers can follow the extensive timeline of the jewellers' past, from the early 20th century right up to the present day. Beginning at 1903, you can browse the complete story of Hemmerle, from their first shop on Maximilianstrasse, Munich's fashionable shopping district, to the latest stunning collections, via a number of other key moments.
To find content for this exciting new function, Hemmerle looked back into its archives, revealing old family photographs and enamel colour books from the late 19th century, when two brothers, Anton and Joseph, first set up the business. Taking over an established goldsmiths company that specialised in medals, the pair brought their own style and craftsmanship to the business, turning it into the revered jeweller we know today. 
Hemmerle first started life as a company that specialised in medals, whose customers included the Bavarian Royal family. This image shows Hemmerle medals made in the early days of the company.

Hemmerle "Tassel" earrings, "Harmony" Bangle and ring.

Hemmerle necklace made using an Austrian knitting technique.

For the new-look website, Hemmerle commissioned new images of the jewellery. Here we see a pair of Hemmerle aquamarine and patinated copper earrings.

Tools in the Hemmerle atelier.

Hemmerle jewellery made from coral.