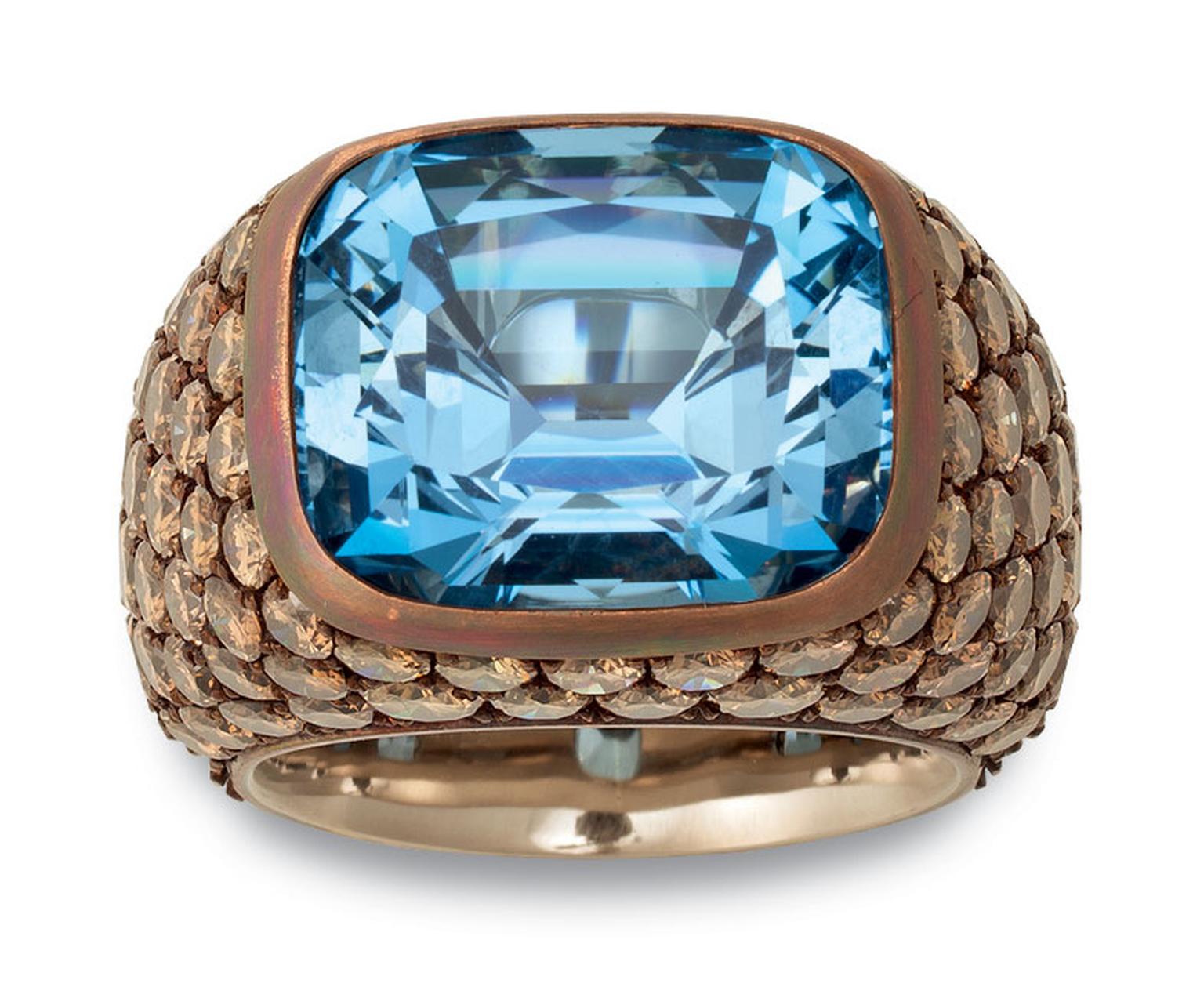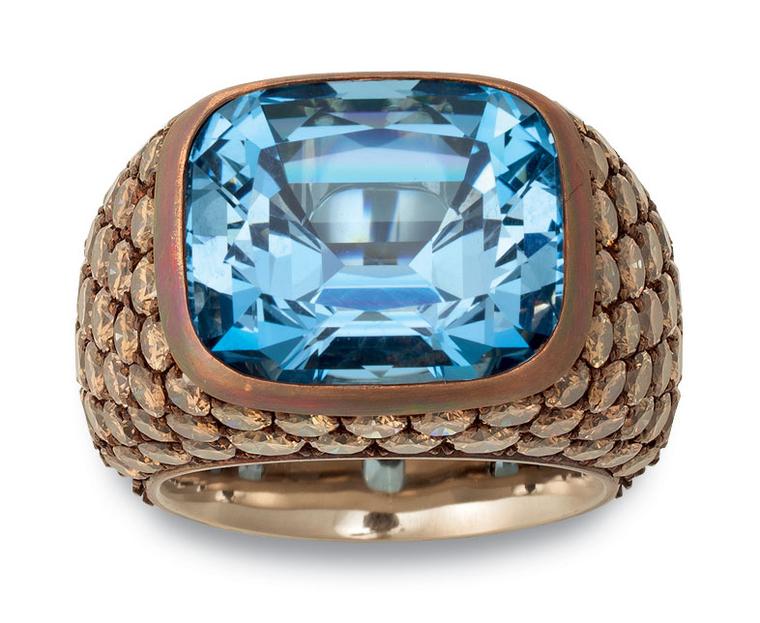 Munich jewellery house Hemmerle declare "copying can never be art, art is inspiration not imitation". Uniqueness is something that every artist, designer, and creator the world over seeks in all of their works and Hemmerle has created a distinct look for itself by combining ancient finds with modern materials and design. Finding a jewel like Hemmerle's that is truly a one-of-a-kind design is a joy.
One of the great things about Hemmerle is the bold individuality that makes each piece of jewellery unmistakably theirs, a heady mix of materials both precious and consummately crafted that still embody the traditions of a fourth generation family jewellery house, whilst keeping a foot firmly in the future. There is nothing else that looks like an Hemmerle jewel.
For me the pieces you see here are remarkable for a number of reasons, in particular the clever juxtaposition of both precious and more unusual materials. Take this wood bangle which subtly combines olive wood with copper, white gold and white diamonds; likewise their other bangle confidently marries ebony with silver, white gold and old-cut diamonds to impressive effect.
The ebony and olive wood in both pieces makes for clean natural lines, be it the light grain of the olive wood or the deep sheen of the ebony. These are statements that would look wonderful on any wrist and are all the more impressive when contrasted with the aquamarine earrings and ring, again showcasing a marvellous eye for both setting and subtle colour combination. Just look at how the aquamarine settings are brought to life next to white gold and brown diamonds. Similarly, the iron and silver against white gold and old-cut diamonds of the other earrings shows how bold statements can be made so delicately using careful contrasts and the right materials.
With these and recent pieces showing that Hemmerle is a house with generations-old craftsmanship combined with a fresh, studied and progressive eye, it's a pleasure to see such pieces coming from their century-old base in Maximilianstrasse. Mixing geometric shapes, seamless settings and precious stones, Hemmerle truly are making little pieces of art that are the perfect example of a jewellery house that has gleaned much from the craftsmanship of the generations before, but with the intention of combing it with the stern resolve of forward thinking and modern design.
Hemmerle Bangle, ebony, silver, white gold, old cut diamonds POA

Hemmerle Earrings, iron, silver, white gold, old cut diamonds. POA

Hemmerle earrings in copper and white gold, with aquamarines (POA).

Hemmerle Bangle. Olive wood, cooper white gold, white diamond, brown diamond. POA

Hemmerle ring in copper and white gold, with aquamarine and brown diamonds (POA).