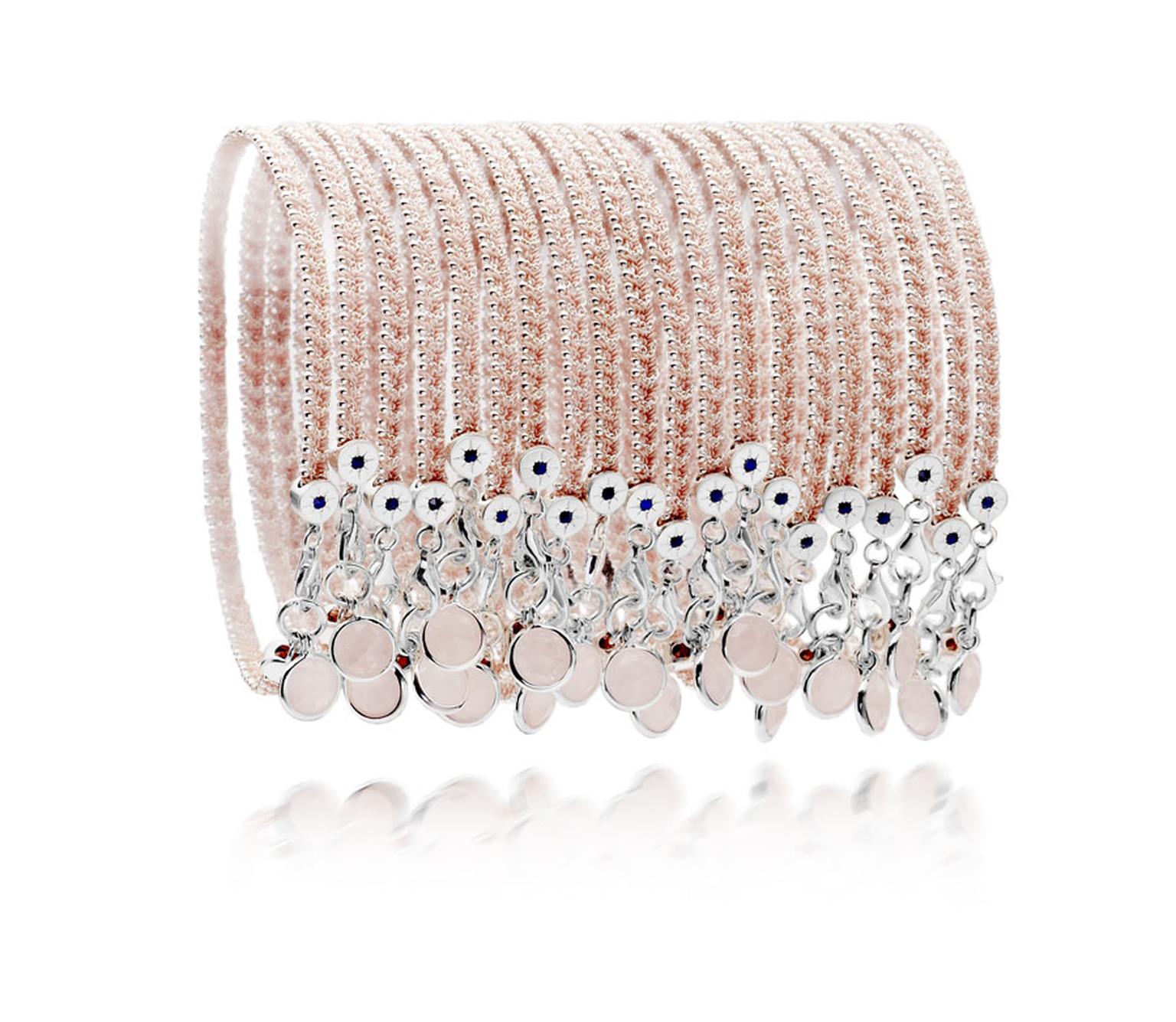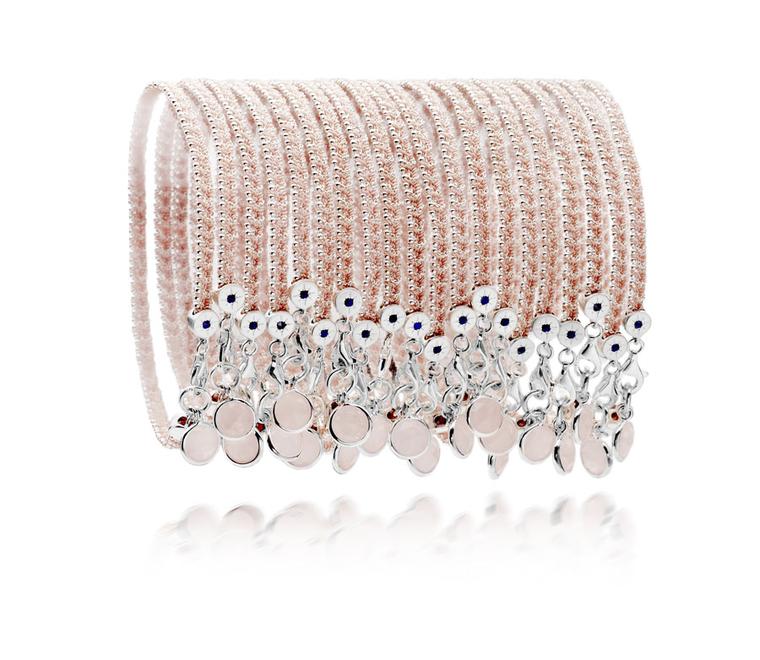 Earlier this month, luxury jewellery designer Astley Clarke released its new Breast Cancer Campaign bracelet.
Launched on 5 June at an exclusive event at The Arts Club on Dover Street, each of the specially designed bracelets is handcrafted from woven pink silk and sterling silver, and finished with a rose quartz gemstone.
20% of the proceeds from the sale of each bracelet will be donated directly to Breast Cancer Campaign, an initiative that aims to beat breast cancer by funding research to help improve diagnosis, treatment, prevention and cure.
The pretty, friendship-style bracelet is available from Astley Clarke's website as well as its showroom, and at concessions in Liberty, Harrods and Selfridges. 
Each bracelet is made from woven pink silk with sterling silver and a pretty rose quartz gem.

Astley Clarke's specially designed Breast Cancer Campaign bracelet (£110)