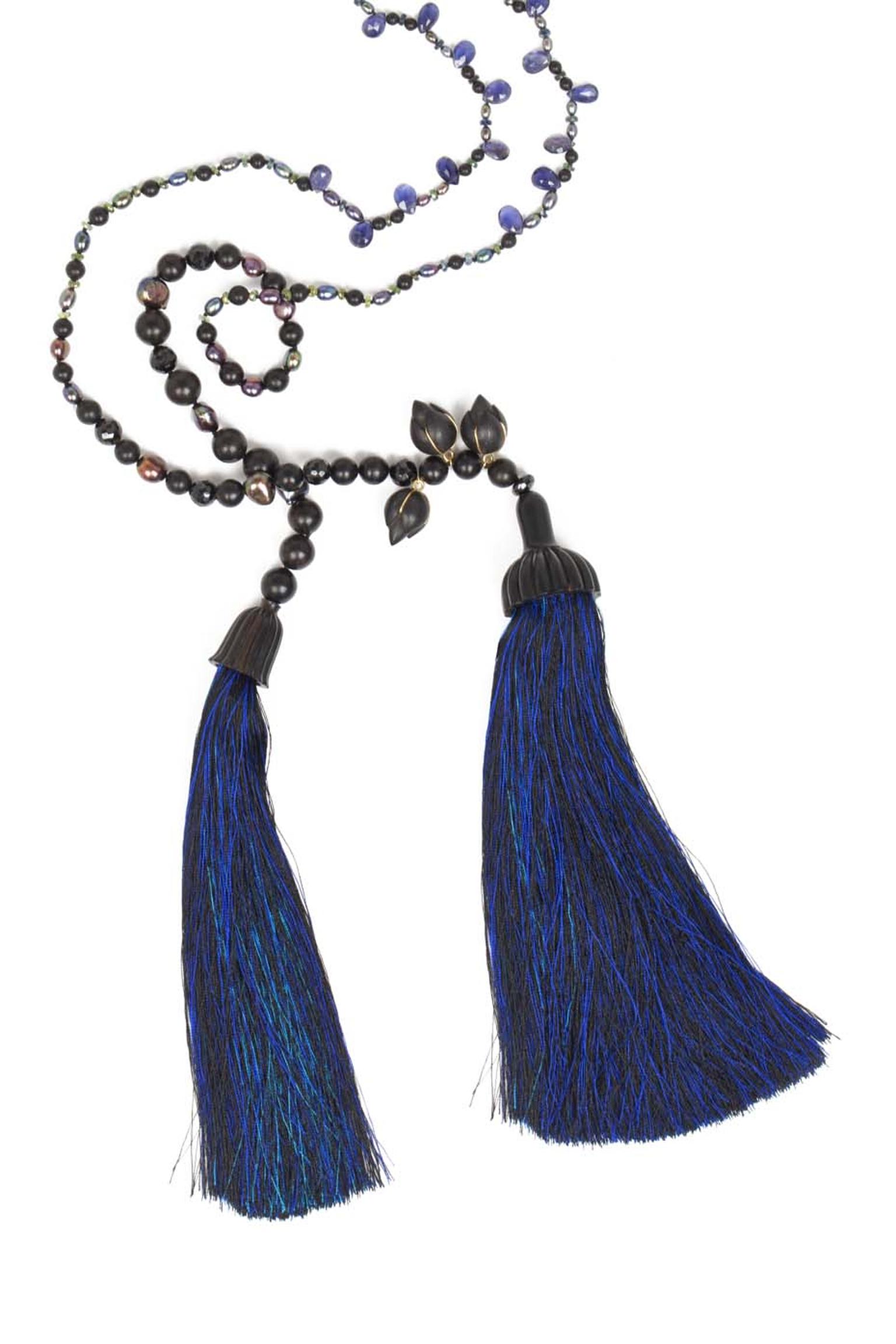 By Ase Anderson in London
A new exhibition at Beetles+Huxley Gallery in London puts four talented female jewellery designers in the spotlight.
Former jewellery director of Sotheby's Joanna Hardy, who is also the current jewellery expert on the BBC Antiques Roadshow, has curated the exhibition focused on women who represent the very best of contemporary jewellery design.
Entitled 'Women in the Making - Four Contemporary Jewellers', it will run from April 28 to May 24 at the gallery in Swallow Street.
Jacqueline Cullen, Ornella Iannuzzi, Gurmit Campbell and Alice Cicolini all produce jewels, which are distinctive, unique and above all feminine. Jacqueline Cullen is renowned for her use of Whitby Jet (a fossilised wood) set with gold and black diamonds whereas Ornella Iannuzzi transforms natural materials found on the beach into precious heirlooms.
Gurmit Kaur, who is returning to the jewellery scene after a sabbatical, reflects her own elegance and style through 18 carat gold and coloured gemstones, while Alice Cicolini's carved black ebony and Tahitian pearl necklaces and vibrant lacquered gemstone rings are inspired by her travels in the East.
The exhibition aims to celebrate the originality and intricate craftsmanship evident in these jewellers' work, which sets them apart from the crowd.
In a statement, the gallery says: "In the world of mass production, where homogenized commodities are common pace, there is nothing more refreshing and invigorating than to discover craftsmen whose passion and skills combine to create unique and authentic jewels. Each of these women share the same ethos that jewellery is more than a fashion accessory; it is an art form of self-expression."
Gurmit Campbell Among Heavenly Bodies gold necklace featuring diamond encrusted pale emerald.

Gurmit Campbell gold Toga necklace featuring emerald beads.

Gurmit Campbell Amazon necklace featuring faceted lemon topaz.

Jacqueline Cullen hand-carved Electro formed Whitby Jet earrings with gold granulation overlay, set with diamonds.

Jacqueline Cullen limited edition hand-cut Whitby jet feather collar.

Jacqueline Cullen hand-carved Electro formed Whitby Jet ring with gold granulation overlay, set with champagne diamonds.

Ornella Iannuzzi Pistachio Tahitian pearl ring set in black and green rhodium.

Ornella Iannuzzi Blue Nile Falls necklace featuring a hand-carved Wello opal (20ct) set in gold with a single brilliant-cut diamond.

Ornella Iannuzzi Holy Water gold earrings featuring opal cabochons (5.5ct) and diamonds.

Ornella Iannuzzi Precious Trinity from the depth of Nature gold necklace featuring a Tahitian pearl set with three diamonds, and mounted with South Sea & Tahitian pearls.

Alice Cicolini Memphis ring with a centre peridot is made with Fairtrade silver and gold.

Created using either Fairtrade silver or gold, the Alice Cicolini Memphis Candy lacquered rings feature an array of vibrant gemstone colours to choose from including pink sapphires, tsavorites and blue diamonds.