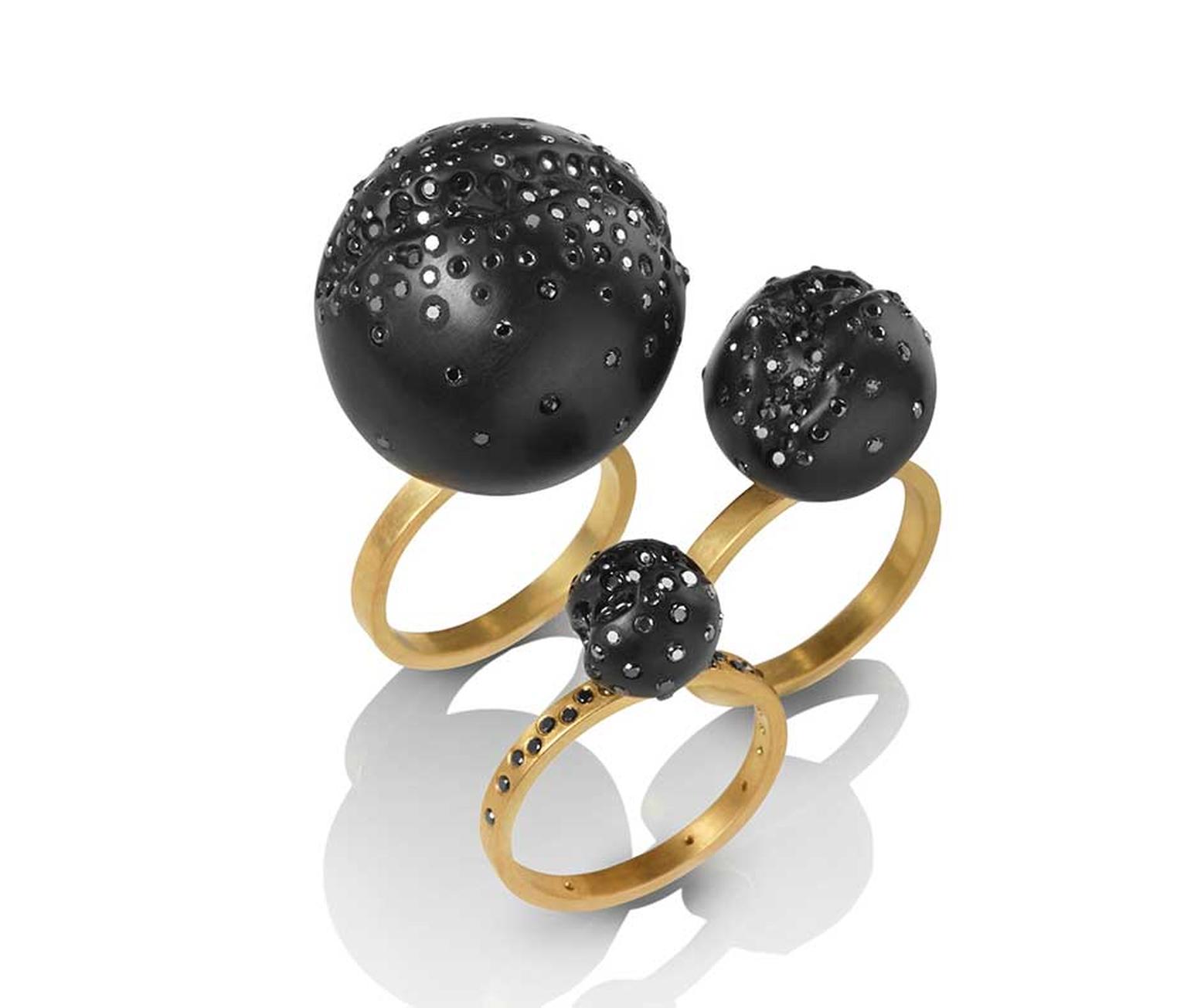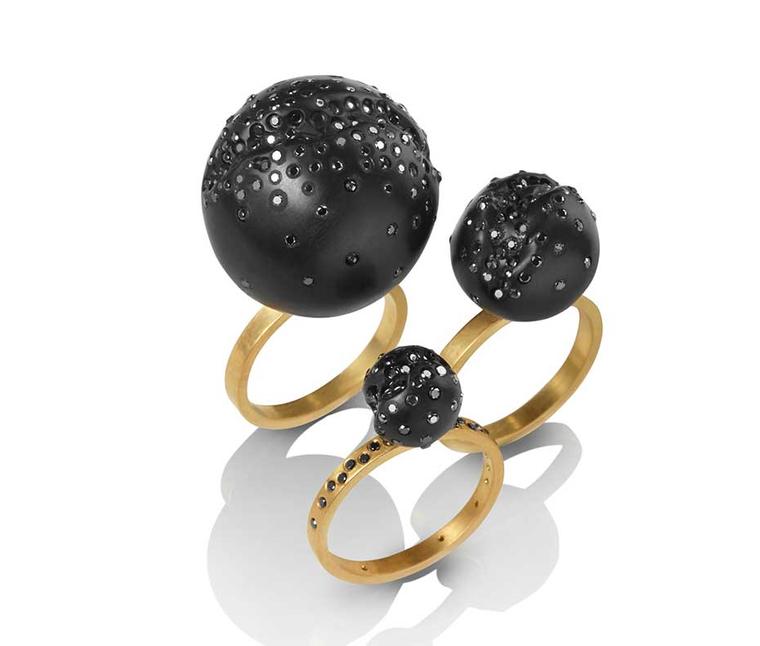 By Ase Anderson in London
Four talented British jewellers will be showcasing their work at The Royal Academy of Arts in London next month at the exhibition 'Crafted: Makers of the Exceptional'.
Running from 3-5 April, the event, now in its second year, features pieces by designers who took part in the mentorship programme of the same name, run by Walpole British Luxury in association with Vacheron Constatin.
Jewellers Sabine Roemer, Jo Thorne, Jacqueline Cullen and Ruth Tomlinson are among the 30 craftsmen from the Class of 2013 taking part in the event.
Jacqueline Cullen, whose work was recently showcased as part of Rock Vault at London Fashion Week, crafts exquisite pieces from Whitby jet, a prehistoric fossil that is around 180 million years old. Most commonly associated with Victorian mourning jewellery, Whitby jet is now very rare, but raw samples can still be found in disused mines and ancient caves. Inspired by the dramatic forces of nature, Jacqueline creates jewels that celebrate rather than disguise the inherent flaws and inclusions of this unique material by pairing it with diamonds and textured gold.
Sabine Roemer started making jewellery and sculptures out of precious metal and gemstones at the age of 15. She was one of the youngest-ever female Masters to graduate from Germany's Pforzheim Goldsmith and Watchmaker School and launched her first official collection in 2010. Her clients include the likes of Morgan Freeman, who wore one of Sabine's bespoke bangles to the Academy Awards. A one-off collection that she created in collaboration with the Bushmen of the Kalahari Desert is available at Couturelab.com.
Award-winning hair accessories designer Jo Thorne, who bagged the gold award at the 2014 Goldsmiths' Craft & Design Council Awards, will also be exhibiting her unique jewels. Fuelled by a passion to reinvent a forgotten classic, her finely crafted gold hairpins and tiaras are both bold and feminine.
London-based jeweller Ruth Tomlinson works with diamonds in earthy tones of brown, grey and green, which complement her organic designs. Her ethereal pieces are imbued with an otherworldly feel and often incorporate antique gems, reset in bands of gold.  Ruth will also be exhibiting a series of one-off trinket boxes commissioned by Halycon Days in the Objects of Excellence section of the exhibition.
The Crafted programme was established in 2007 by Walpole British Luxury and Arts & Business with the goal of offering one-to-one mentorship for individuals whose businesses rely heavily on craftsmanship. Recognising that craftsmanship plays a fundamental role in the luxury market, founder and programme chairman Guy Salter seeks to enhance the business expertise among the artisans by pairing them with mentors from established British brands.
Michelle Emmerson, managing director of Walpole British Luxury, says: "Craftsmanship is fundamental to the luxury market and is a driving force in the rapidly growing British creative industries. Through partnering individual craftsmen with established luxury brands from the Walpole British Luxury stable, we aim to offer these talented designers an opportunity to take their passion to the next commercial level whilst promoting and developing the British luxury market."
Past alumni from the Crafted programme include jewellers Jessica Poole and Wayne Meeten. 
Ruth Tomlinson tourmaline and diamond drop earrings.

Jacqueline Cullen Electro formed Whitby jet drop earrings.

Ruth Tomlinson garnet encrusted gold ring.

Jacqueline Cullen hand carved Whitby jet bangle with gold granulation.

Ruth Tomlinson encrusted gold bangle.

Sabine Roemer Parazide Camel ring in white gold, set with white diamonds and rubies.

Jo Thorne Passion Flower gold hairpin set with 60 green sapphires.

Jo Thorne Passion Flower gold hairpins set with green sapphires.

Sabine Roemer Parazide tassel Camel pendant in yellow gold, set with green peridots, pink tourmalines and a golden pearl.

Jacqueline Cullen Whitby jet and black diamond ball cocktail rings.