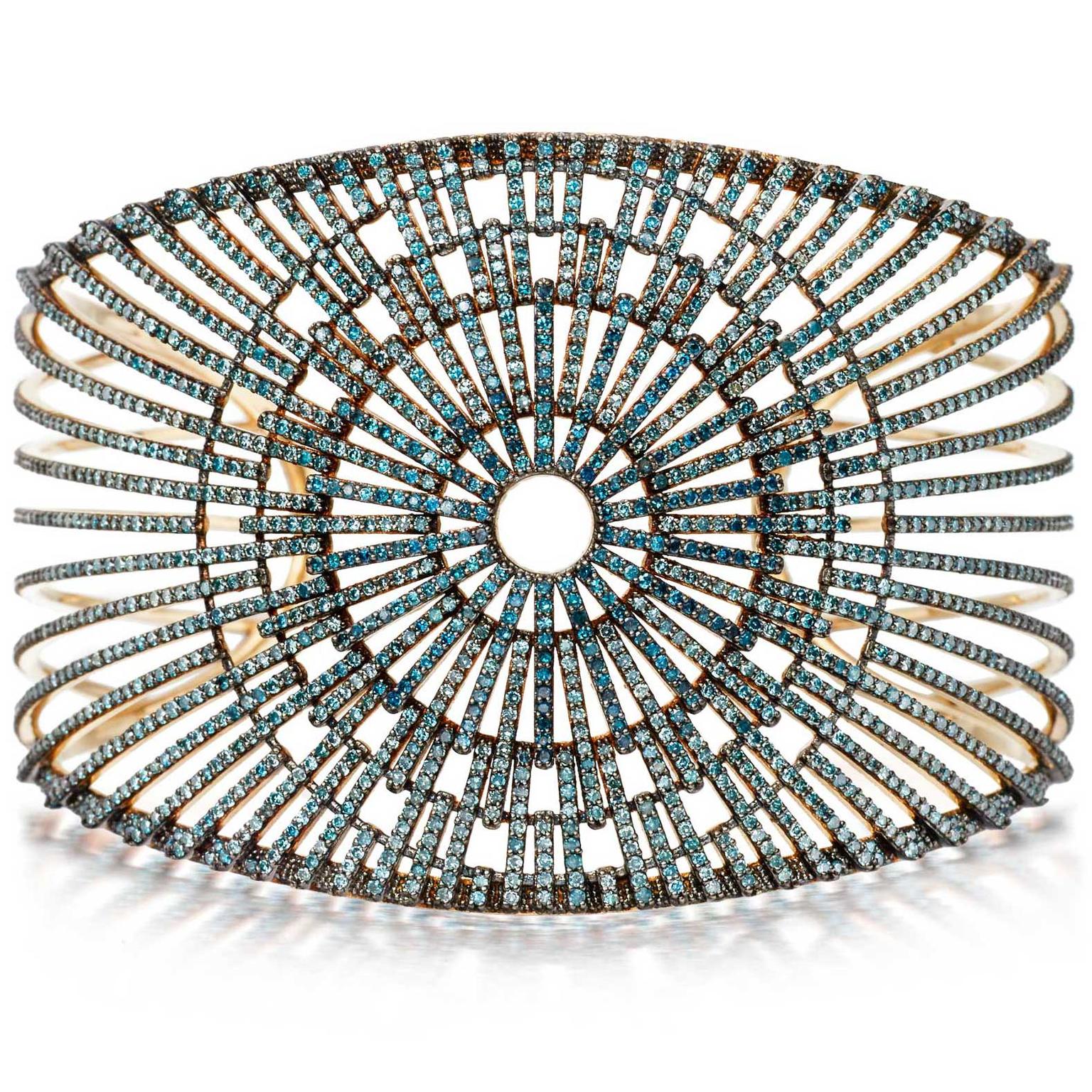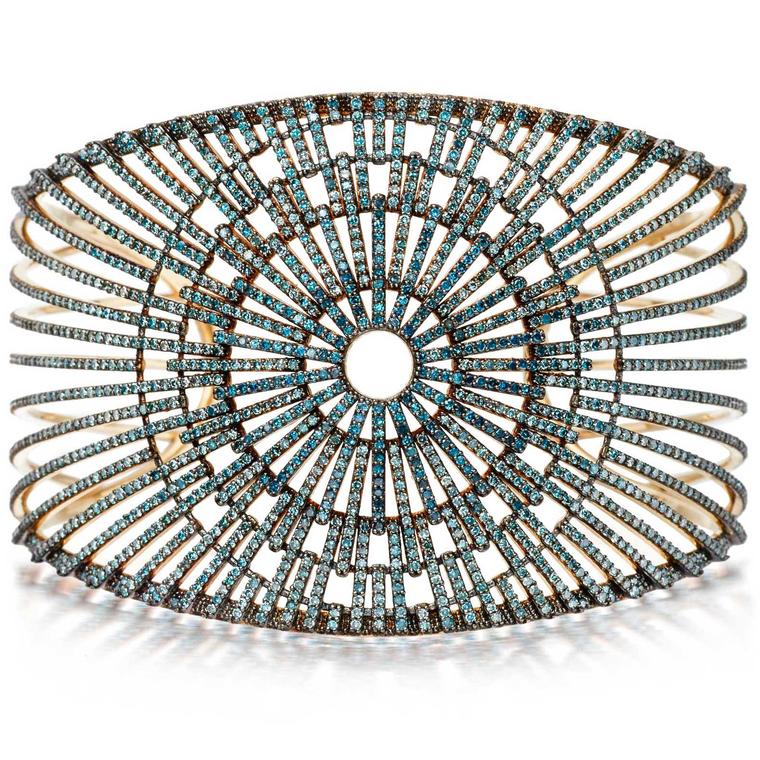 As the 5th of November is celebrated with bonfires and firework displays all over the country, we have rounded up a selection of fine jewellery that reflects the explosive mood.
The infamous Gunpowder Plot of 1605 may have ended in defeat for Guy Fawkes and his fellow conspirators, but it is the perfect excuse to indulge in a little fireworks of your own. A cocktail ring like no other, the gold beads on this diamond and pink sapphire Cartier ring from the Paris Nouvelle Vague collection are like mini rockets detonating on the finger, leaving behind a trail of twinkling gemstones. The Petillante, French for sparkling, chapter of this range of Cartier jewellery was inspired by the blazing lights of the Moulin Rouge.
The new blue diamond Fireworks cuff from the Rising Sun collection of Astley Clarke jewellery is sure to get you noticed even after dark falls. Blue diamonds are among the most covetable of all coloured diamonds and this statement cuff will get plenty of outings in the upcoming party season. For maximum impact, pair it with the matching blue diamond earrings or ring from the same collection.
Designed to resemble an exploding firecracker, the sizzling combination of fiery gemstones and gleaming yellow gold turned the Tiffany Fireworks collection into an overnight success in the mid-90s. While this range of Tiffany jewellery has since been retired, the deceptively simple star shape remains as current as ever.
Los Angeles-based jewellery designer Suzanne Kalan won a 2014 Couture Design Award for her Fireworks diamond ring set with a torrent of baguette-cut gems erupting from a gold band. The collection has since been expanded to include a diamond cluster ring of magnificent proportions, as well as pendants, rings and bangles set with white or champagne baguette-cut diamonds in white or rose gold.
Founded in 1754, Italian brand Gismondi is renowned for its luxurious creations beloved by an international clientele. The new Fireworks collection puts the sparkle into autumn with a burst of white diamonds descending from a necklace in a shimmering trail, or twinkling seductively from diamond earrings.
Cartier Paris Nouvelle Vague Sparkling earrings in pink gold embellished with white diamonds and pink sapphires.

Astley Clarke Firework earrings in yellow gold and blue diamonds from the Rising Sun collection.

Tiffany brooch in yellow gold with a faceted red tourmaline from the 1994 Fireworks collection, available from 1stdibs.com.

Tiffany earrings from the 1990s Fireworks collection in yellow gold set with faceted topaz, available from 1stdibs.com.

Gismondi Fireworks diamond necklace in white gold.

Gismondi diamond earrings in white gold from the new Fireworks collection.

Astley Clarke Firework cuff bracelet from the Rising Sun collection in gold, set with blue diamonds.