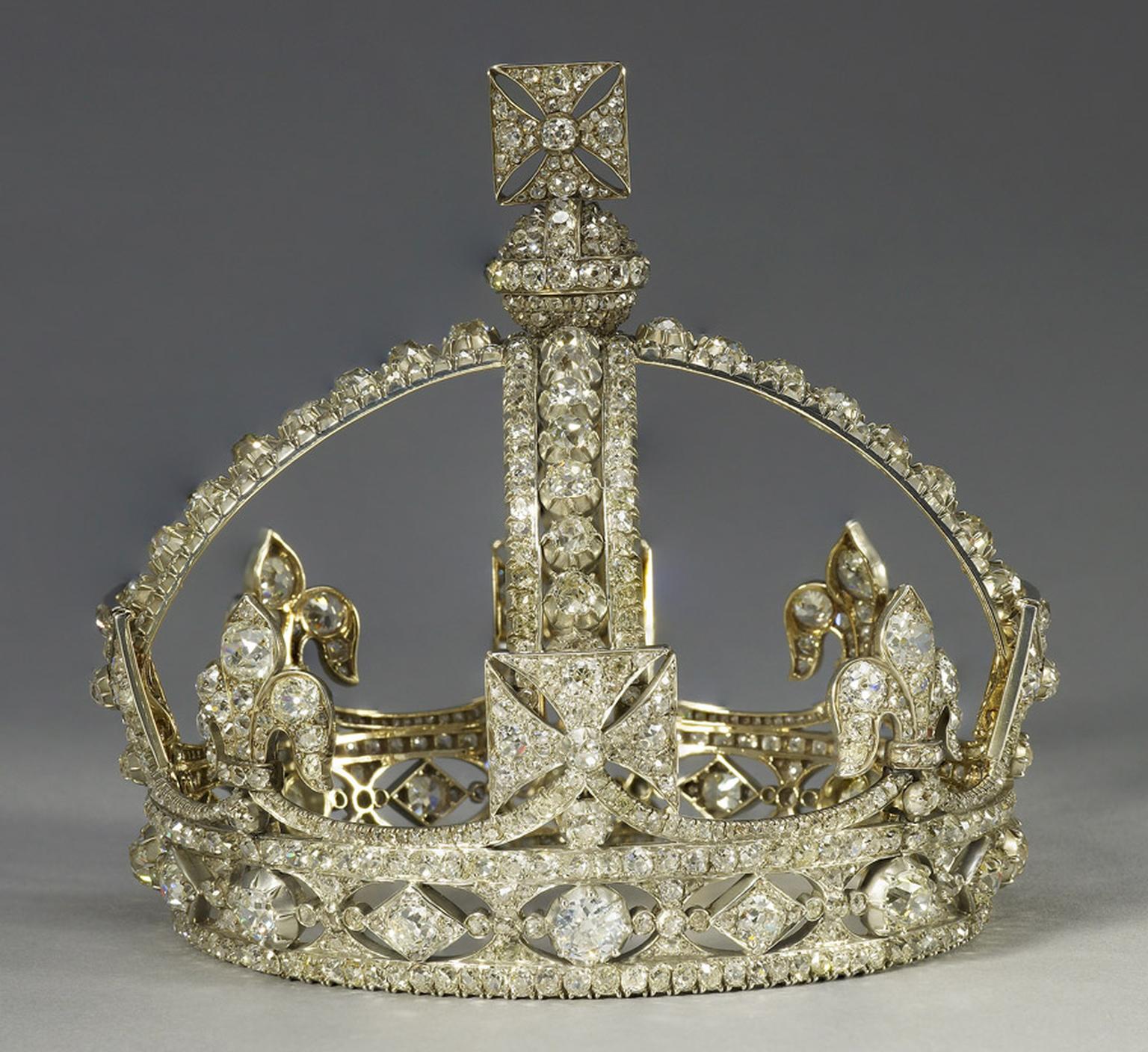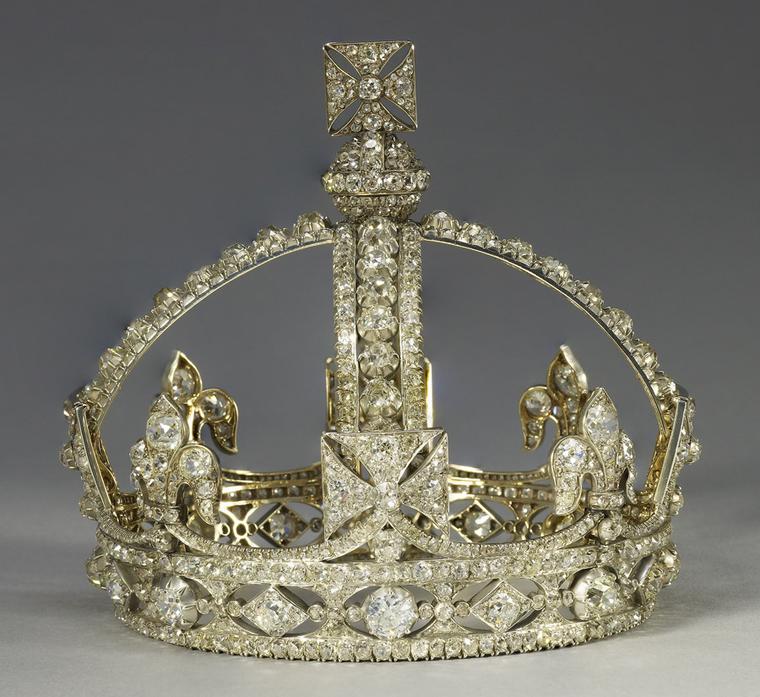 The Diamond Jubilee marks only the second time in British history a sovereign has reigned for sixty years; and as celebrations around the British Isles kick off to mark this fabulous milestone for Her Majesty The Queen, the Royal Collection is unveiling 'Diamonds: A Celebration'. This landmark exhibition will take place in none other than Buckingham Palace, the perfect venue to mark an achievement that only Queen Victoria herself managed to match.
Drawing from what one can only imagine is an unbelievable array of treasures, the exhibition includes an unrivalled display of The Queen's personal jewels, namely those inherited or acquired during her reign; fittingly for a celebration of such a long and enduring sovereignty, diamonds will be the key element throughout, including the regal Coronation Necklace and Earrings created for Queen Victoria and subsequently worn by Queen Alexandra, Queen Mary, Queen Elizabeth (The Queen Mother) and Her Majesty The Queen at their respective coronations. The necklace is formed of 25 graduated cushion-shaped brilliant-cut diamonds with a central drop-shaped pendant of 22.48 carats. As with all diamonds with such heritage, what amazes is not just their historical provenance, but that the stones maintain such dazzling lustre it's as if you are looking directly into the past, appearing exactly as they must have seemed centuries before.
Queen Victoria, the only other Diamond Jubilee holder in British history, has some select pieces on display too, in particular a Fringe Brooch from 1856 by R & S Garrard, featuring a large emerald-cut brilliant stone surrounded by twelve other large brilliants, suspending nine diamond chains. Many of these extraordinary stones have undergone a number of transformations during their history, having been re-cut or incorporated into new settings as fashions and tastes have changed. This fringe brooch was remodelled by R & S Garrard from a piece that then had stones added to it that were presented by the Sultan of Turkey, Abdul Mejid I in May of 1856. The brooch was then worn by Queen Alexandra, and subsequently by the Queen Mother for the coronation of The Queen in 1953.
Another standout piece is the classically-shaped miniature crown made once again by R & S Garrard in 1870. In light of Prince Albert's death it was felt that this crown should be worn over a veil, and as such was designed for just that purpose, leading to Queen Victoria favouring this crown over all others in the final few decades of her life. The crown boasts an astonishing 1,187 diamonds, despite it only measuring 9cm by 10cm. In light of these pieces, a more recent acquisition in the collection and one of the most delectable is the South Africa necklace that was given to the young Princess Elizabeth on her 21st birthday in 1947, with round brilliant cut diamonds breathing vigourous life into these lustrous stones.
There are countless highlights, some of which you can take a closer look at here, but this really is only a handful of what will be on display. Diamonds: A Jubilee Celebration will take place at Buckingham Palace from 30th June to 8th July, before re-opening 31st July until 7th October. For more information, you can visit the Royal Collection website here.
Queen Victoria's Fringe Brooch, 1856, R & S Garrard

The Coronation Necklace and Earrings, 1858, R & S Garrard

The Girls of Great Britain and Ireland tiara was given to Princess Victoria Mary of Teck (later Queen Mary) as a wedding present. It was made by R & S Garrard, in 1893.

Snuff box made for King Frederick the Great of Prussia, c.1770-75

The South Africa Necklace and Bracelet, 1947 and 1952 Garrard & Co.

The Williamson Brooch, 1953, Cartier

Queen Victoria's Small Diamond Crown, 1870, R & S Garrard