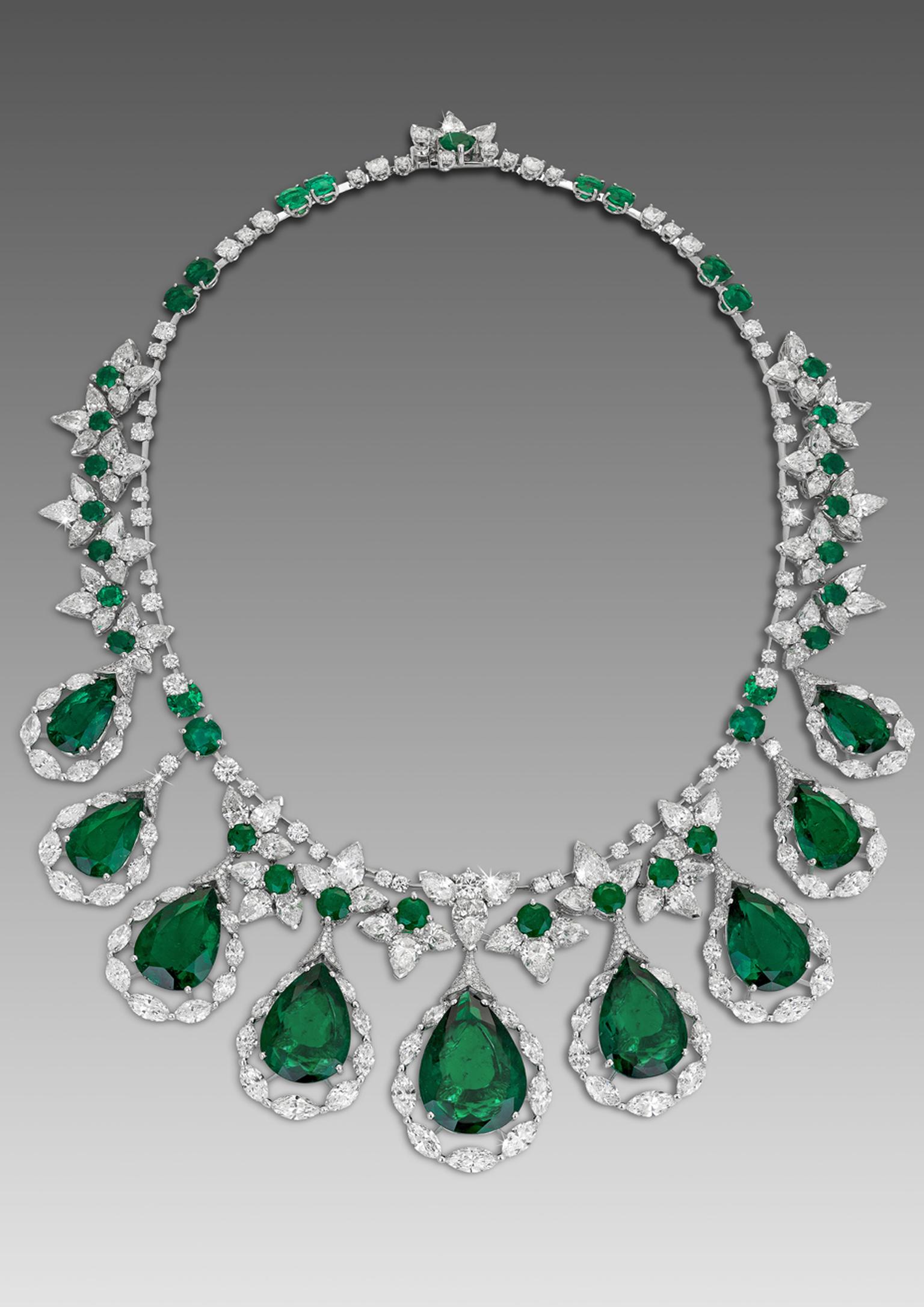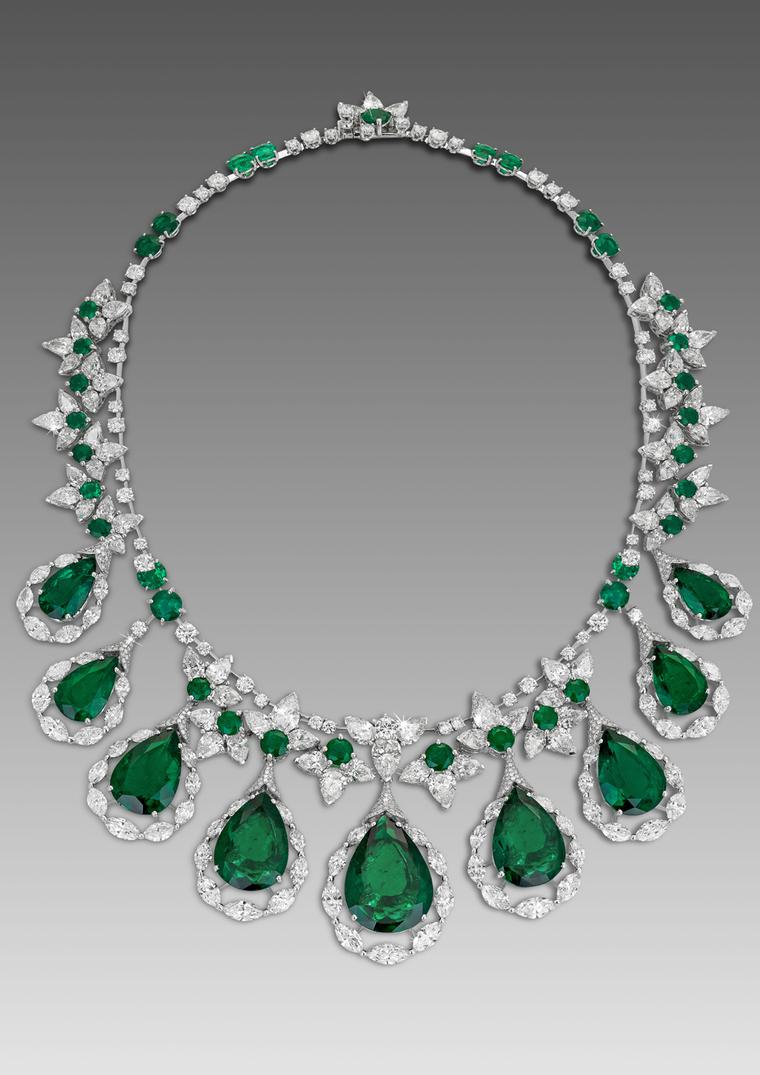 By Maria Doulton in London
While David Morris is a stalwart of Old Bond Street and has been run by the same family for three generations, this year is the very first time that the company will be present at the Biennale des Antiquaires 2014 in Paris.
Founded by David Morris - a bench jeweller in Hatton Garden - with £200 given to him by his father-in-law, the firm has grown to become one of the most prestigious British jewellers, with deep-pocketed customers around the world. Famous clients including Elizabeth Taylor and Richard Burton as well as Lily Allen, Kate Winslet and Helen Mirren, who have all turned to David Morris to source jewels with a personality. 
Being one of only 14 jewellers selected by the organiser's committee is an indication of the worldwide standing that David Morris commands in fine jewellery because at the Biennale des Antiquaires you will find nothing but the very best from around the world. David Morris will be rubbing shoulders with international heavyweights such as Cartier and Van Cleef & Arpels as well as exceptional smaller houses including Giampiero Bodino from Italy and Wallace Chan from China.
I had a chance to preview some of the jewels that David Morris will be displaying, so expect to see lots of colour beaming out from exceptional stones. Jeremy Morris has an uncanny ability to track down the most fabulous stones and doesn't compromise when hunting out the very best colours and cuts. And if it isn't quite to his liking, Jeremy will not hesitate to re-cut, an extravagance not many jewellers can permit.
Emeralds are one of the house's strengths, and the large necklace with clean and clear pear-shaped emeralds from Colombia is a highlight not to be missed. Another showstopper is a plunging necklace comprised of six strands of beautiful lighter-coloured ruby beads and cabochons from Burma, sprinkled with diamonds. 
I was bowled over by a 66.55 carat double cabochon Burmese sapphire ring with a blue hue like sunlight piercing through the ocean depths and a magnificent multi-strand opal necklace. The opal beads date from the 1920s and cascade downwards alongside diamonds interspersed like sequins in an informally random pattern.
What sets David Morris apart is that, despite the fact that the stones are of the very highest quality, the jewels can be worn with ease thanks to the asymmetric designs and very flexible construction.
And then, of course, there are the diamonds. I tried on an 8.06 carat pear-shaped Fancy pink diamond ring that looked so perfect on the hand. It would be the perfect match for the impressive necklace, made up of antique marquise-cut diamonds and pink brilliant-cut diamonds, which culminates in an internally flawless 22.22ct pear-shaped diamond drop. And that should give you an idea of the quality of jewels to expect from David Morris for its first appearance at the Biennale des Antiquaires in 2014.
An elegant Helen Mirren wears David Morris white and pink diamond chandelier earrings and a diamond between-the-finger ring to the 2013 Evening Standard Theatre Awards.

David Morris 22.22ct D IF pear-shaped diamond drop on an antique marquise-cut white diamond and brilliant-cut pink diamond necklace.

David Morris necklace with opal beads from the 1920s alongside brilliant-cut diamonds.

David Morris Burmese ruby and diamond necklace featuring ruby cabochons and beads.

David Morris ring featuring a central 64.55ct blue Burmese double cabochon sapphire with a twisting diamond band.

David Morris ring featuring a pear shaped 8.06ct Fancy pink diamond surrounded by a band of pink diamonds.

For the BAFTAs 2014, Lily Allen teamed her Vivienne Westwood dress with a David Morris diamond ring that stretched the entire length of her finger plus classic rose-cut diamond hoop earrings and a matching bracelet.

Kate Winslet looks radiant in David Morris emerald and diamond earrings as she says hello to fans at the London premiere of her film Divergent in March 2014.

David Morris Fan necklace featuring pear and round shaped Colombian emeralds with marquise and pear-shaped diamonds.