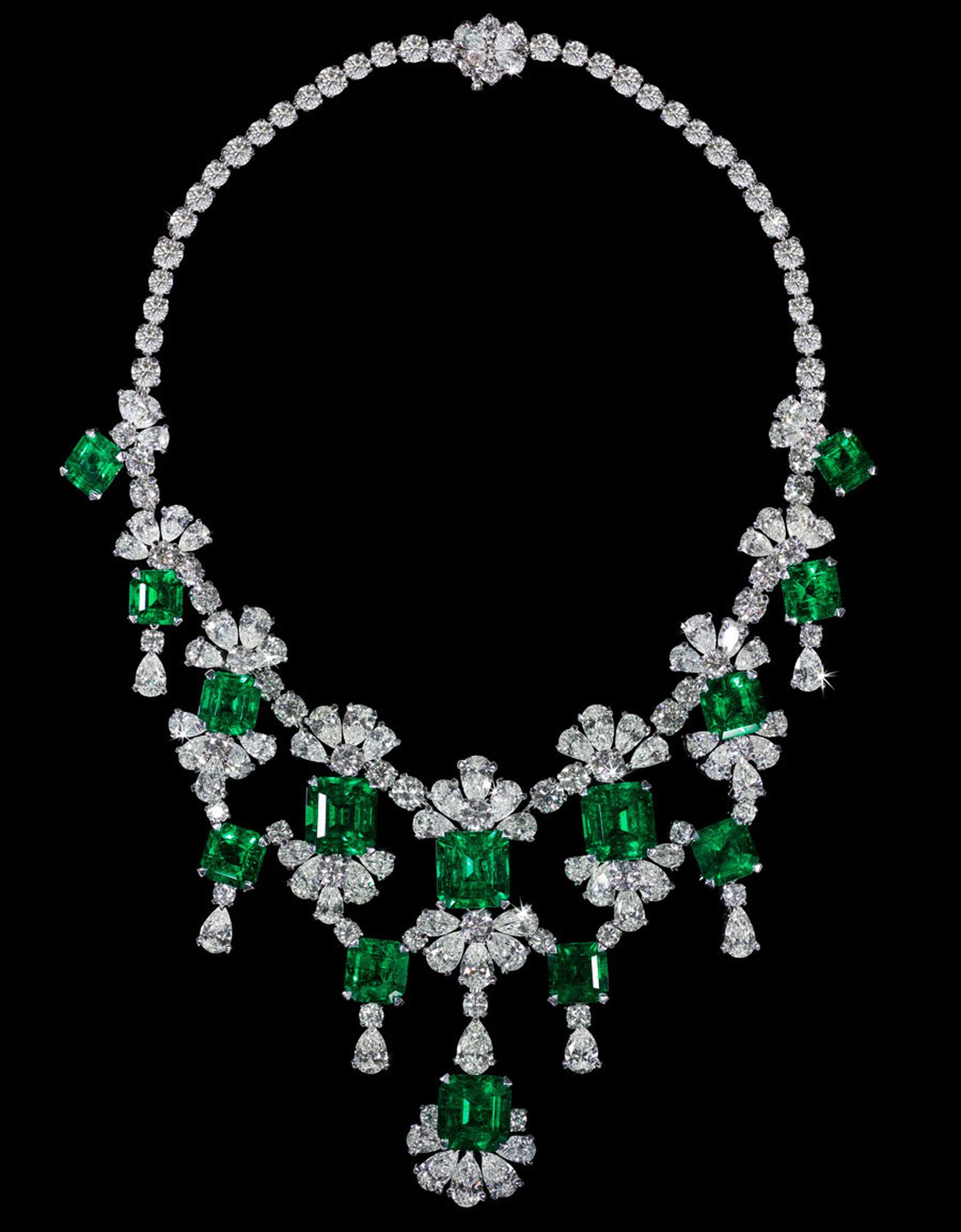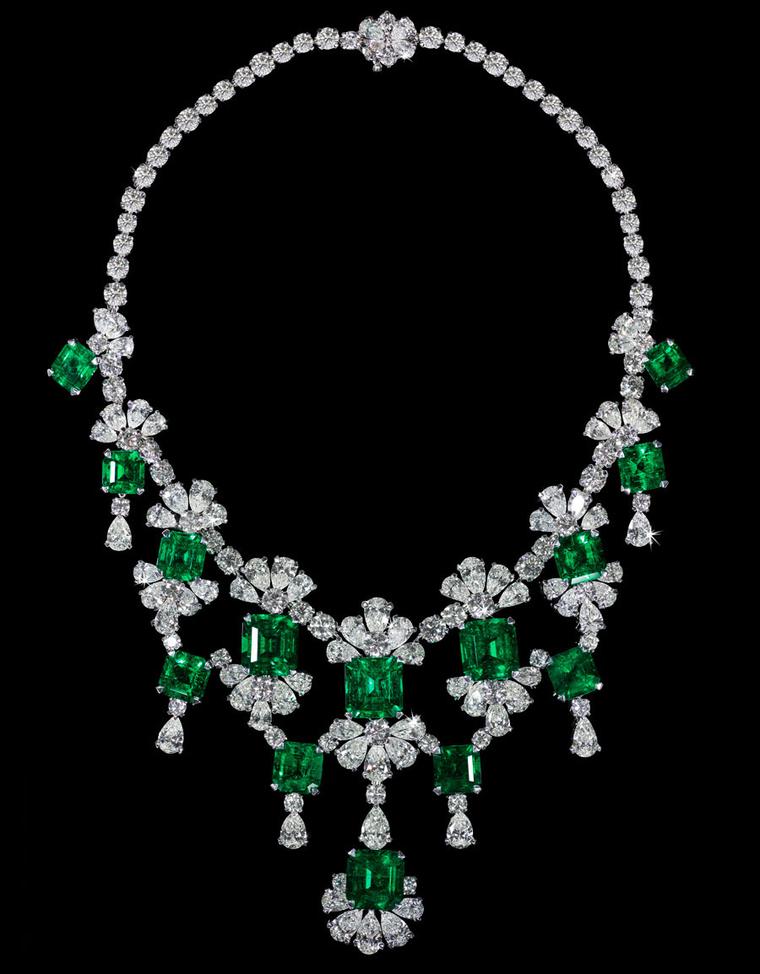 Celebrating 50 years in the business of fine jewellery making calls for something especially spectacular, and London jeweller David Morris has created just that: a golden anniversary collection made entirely of emerald and diamond pieces. Called Emerald City, it harnesses the powers of one of the world's oldest symbols of good luck - ancient societies even thought emeralds possessed healing properties - and celebrates the natural beauty of this mesmerising green stone.
Historically, emeralds have been of significant royal importance, with admirers including Cleopatra, Nero, Turkish Sultans and Indian emperors. Taking his cue from such regal forebears, managing director and principal designer Jeremy Morris has used only natural Colombian emeralds throughout the collection.
The highlight for me is the necklace, featuring old-mine natural Columbian emeralds weighing 83.90ct and a further 86.60ct of diamonds, but the palm leaf ring is another standout piece, set with emeralds that form the shape of each leaf and diamonds that provide subtle emphasis to the emeralds' organic curves. Another ring features an imposing 14.18ct natural Colombian cabochon-cut emerald, with a sheer white oval diamond surround. The pairing of the crystal-clear diamond lustre with the deep green of the emerald is a potent one.
David Morris has been on an impressive journey to reach this milestone. From his award-winning work in the 1960s to the New Bond Street headquarters in which his son Jeremy now designs and manages, Emerald City is a fitting celebration of a Great British heritage that stretches back half a century.
David Morris Natural Colombian Cabochon-Cut Drop Earrings With White Diamonds. Total Emerald Weight 52.67ct; Total Diamond Weight 18.36ct.

14,18ct Natural Colombian Cabochon-Cut Emerald Ring With White Oval Diamond Surround. Total Diamond Weight 6,72ct.

David Morris Natural Colombian Emerald & Diamond Palm Leaf Earrings.

Natural Colombian Emerald & Diamond Palm Leaf ring.

David Morris Old-Mine Natural Colombian Emerald & Diamond Necklace. Total Emerald Weight 83.90ct; Total Diamond Weight 86,60ct.