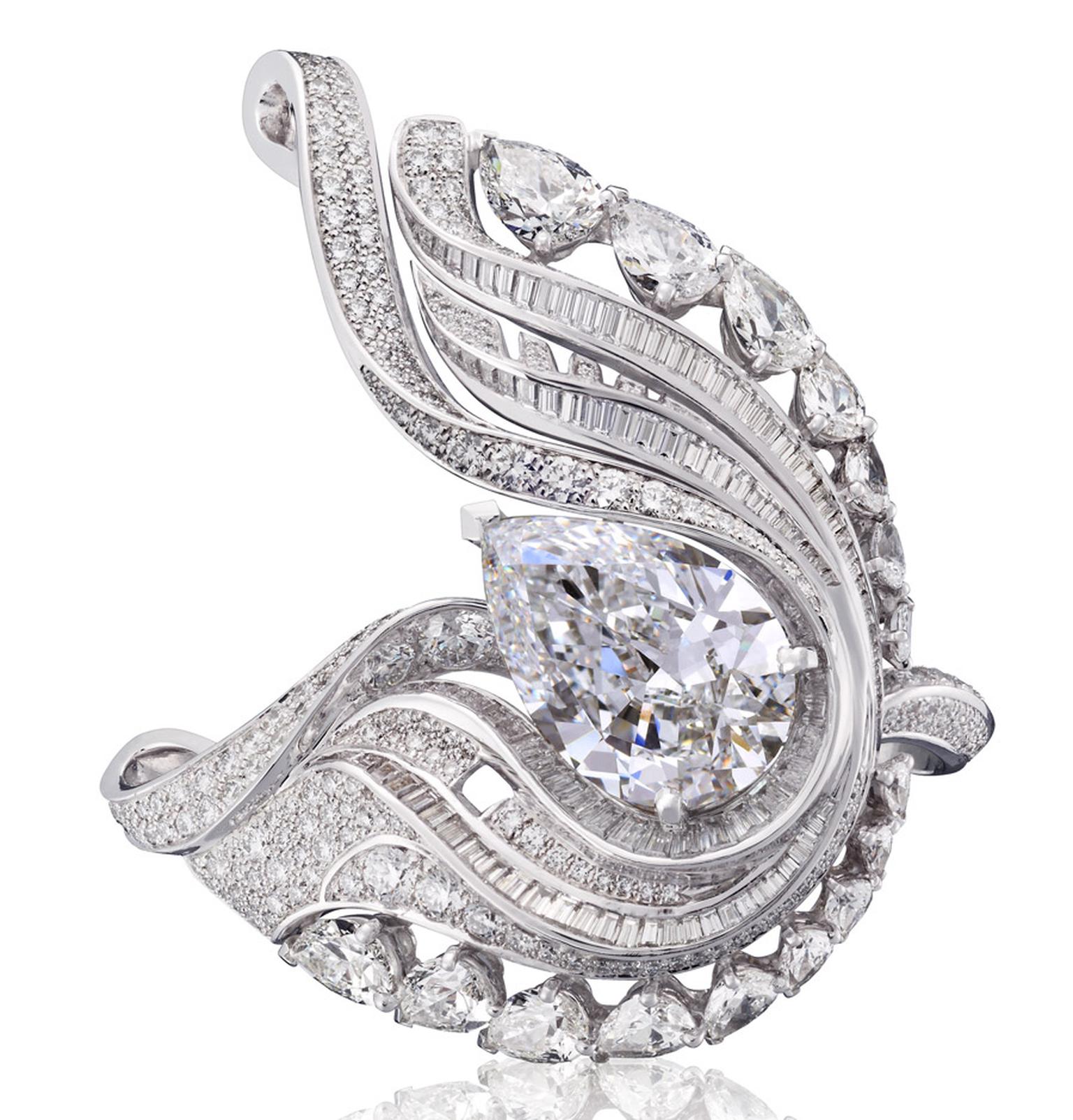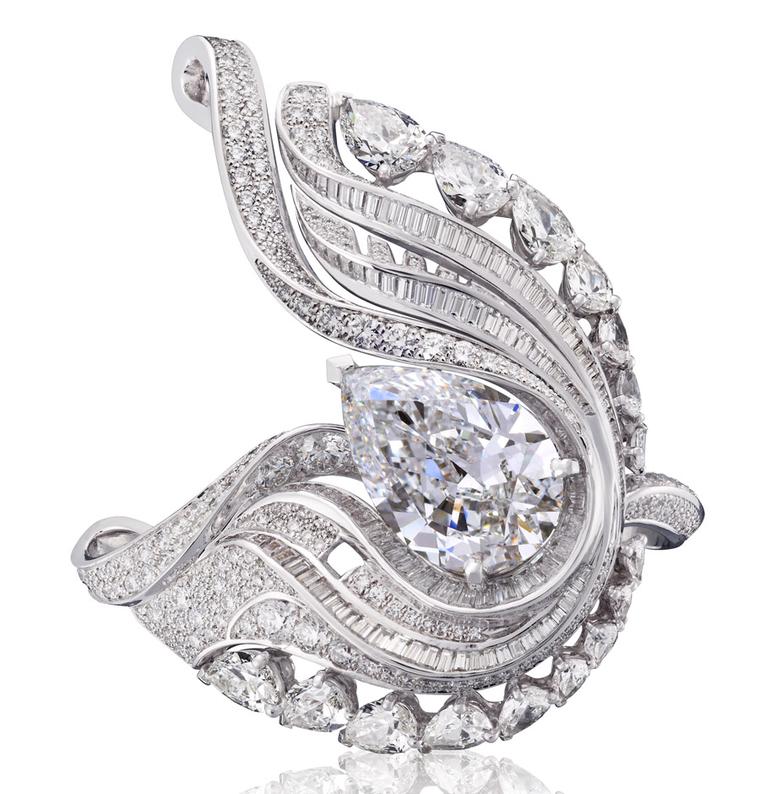 Harrods Fine Jewellery Room will be displaying perhaps the most audacious and highly valuable new diamond jewellery collection from De Beers called 'Imaginary Nature'. The jewels will be on display until 14th October and are unlike anything previously created by De Beers . This spectacular collection of diamond jewels that almost appear to be alive is based on movement and metamorphosis in Nature. Launched in Paris this summer, the jewels can now be seen in London and they are most definitely worth a visit. 
These all-white diamond and platinum jewels capture the idea of wings opening to take flight. But the theme is more fantastical than a literal interpretation of birds and flight and aims to express the moment Nature is about to unfurl, be they wings of a bird or a flower that is about to bloom. This feeling of lightness and floating is captured in the very airy structure of the jewels with light mounts and plenty of open work. The diamonds are set to achieve a maximum exopsure of fire and metal is kept to a minimum and works hard behind the scenes creating a look that is almost downy in its softness - something you wouldn't expect from cold diamonds and hard metal.
Pear-shaped diamonds, the most feminine of cuts, are the centre piece of the main jewels. The pear-cut diamond appears to be caressed by swirls of cool baguettes and ribbons of closely-set brilliant-cut diamonds that are shrouded in a mist of even more pear-cut diamonds, that in the necklace are all set at graduated angles and slightly overlapping like feathers themselves.
This effect is achieved by choosing cuts of diamonds that offer maximum fire and mixing the types of cuts and sizes of stones. You will notice that there are no square-cut diamonds and the central pear-cut diamonds appear to be shrouded by the other stones that wrap around it. The designers' aim was to create the feeling of the marvel of nature as a frail thing as opposed to look achieved by rigid symmetrical settings.
A compact collection of just seven pieces, 'Imaginary Nature' sets De Beers on the map as a jeweller capable of creating imaginative jewels with a story to tell and the ability to delight and surprise rather than just the place to go for classic style diamond solitaire rings and perfect diamond necklaces. This marks a new direction for the house and I will be following them closely.
De Beers Imaginary Nature jewel being worked on the atelier. The blue pieces are wax casts of the different platinum components.

De Beers Imaginary Nature brooch with the gem-setter who will set the diamonds and assemble the various components.

De Beers Imaginary Nature ring that is about to be set with an impressive pear-cut diamond.

De Beers Imaginary Nature necklace on a bust to check for fall and proportions.

Sketches of De Beers Imaginary Nature necklace that is designed to include a removable brooch.

Sketch that shows the inspiration behind De Beers Imaginary Nature collection

De Beers' Imaginary Nature necklace without brooch.

De Beers' Ascendant ring.

De Beers' Embrace ring.

De Beers Flight ring, from the latest high jewellery collection featuring spectacular diamonds.

De Beers' Imaginary Nature Cuff.

De Beers' Imaginary Nature necklace with brooch.