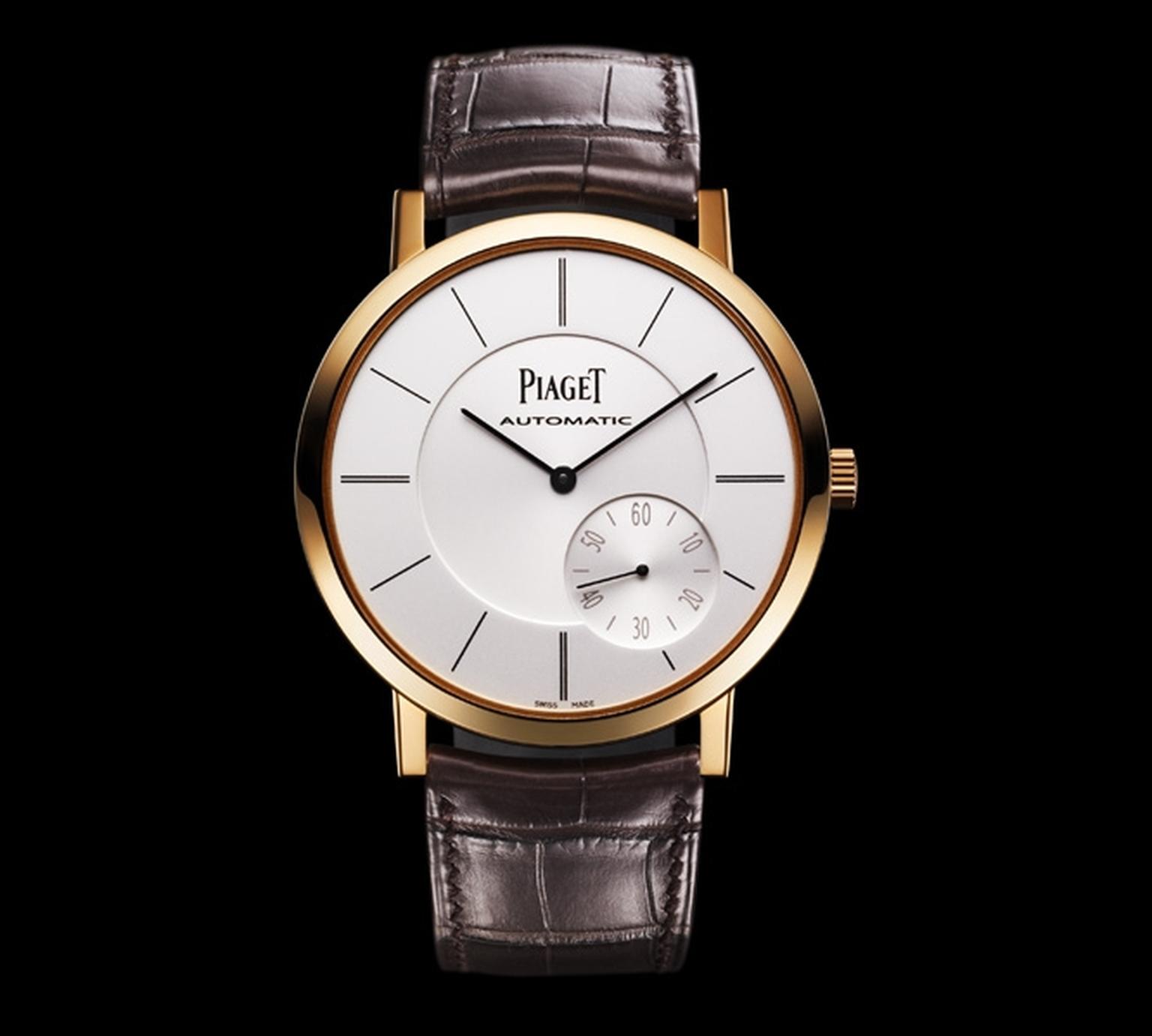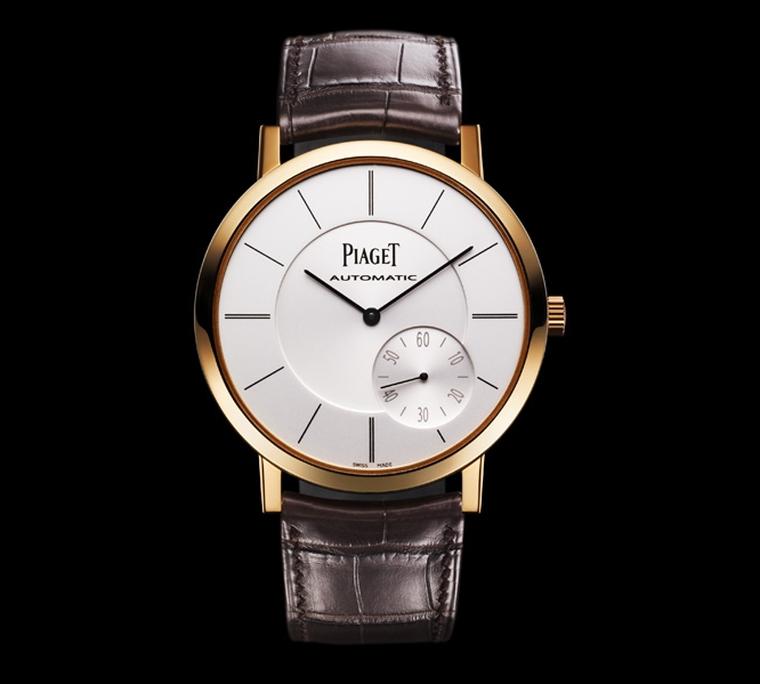 Piaget's ultra-thin Altiplano is a watch for those who appreciate discretion and refined complications. Forget those hulking great big watches that sit on the wrist like a can of tuna, shred your shirt cuff and set off security alerts, the smart way to wear a watch is to go for the slim-line look. And ultra-thin is Piaget's speciality.
Fifty one years ago Piaget celebrated the arrival of its legendary Calibre 12P that in 1960 was hailed as the thinnest self-winding mechanical movement. 2010 saw a re-incarnation of this lithe movement with the presentation of the Calibre 1200P that has set new records. This anniversary model was a limited edition that has sold out. But the calibre 1208P that was brought out at the same time is still available and differs from the anniversary edition in that it features a seconds display at four o'clock. It measures just 43mm across and the movement is a mere 2.35mm high and the watch is itself but 5.25 mm thick. With a purist approach, rather than clutter the dial, this gentlemanly timekeeper limits itself to tracking only hours, minutes and seconds. Afterall, leave splitting seconds to those who don't value leisure. The improved calibre contains components scarcely more than a hair's breadth that are nonetheless pushed to micro-mechanical limits.
So just how did those geniuses at Piaget make a movement so slim that sneeze and it almost flies off the table? Being a 'manufacture' is key to this achievement. With all components made in-house, the team are able to tinker and perfect to their hearts' content. The micro-rotor that gathers energy from the movement of the wrist is off center and tucked into the movement itself. Other thicker movements would have their larger rotor sitting atop the movement adding bulk. To compensate for its reduced dimensions, the rotors are made of dense platinum, in the case of the 1200P or white gold for the 1208P. With every component reduced to its minimum, there is still room for decorating the components. The movement shimmers with bevelled bridges, Côte de Genève decorations, sun ray brushed wheels, satin-brushed steel parts and blued screws. This may all be double Dutch to some, but one look at the movement will explain that all these finishes add up to one special looking movement.
Clever tricks such as the flat glass (the trend has been for bulging domes for well over a decade), elegantly tapered lugs that join the case to the strap and a slender bezel all contribute to the effect of lightness. The dial itself is decorated with a guilloché or engine-turned pattern and catches the light with its various levels. Add some diamonds and like a spoonful of sugar, this complex watch becomes a delight for women.  If it is slim line perfection you after, then it doesn't get any better than the Altiplano.
Piaget Altiplano. Calibres 1200P & 1208P only 2.35mm high and the thinnest self-winding movements in the world

Piaget Altiplano. Calibres 1200P & 1208P only 2.35mm high and the thinnest self-winding movements in the world

Piaget Altiplano. The Altiplano in white gold with a seconds display at 4 o'clock

Piaget Altiplano. Wafer-thin, the Piaget Altiplano is but 5.25mm high

Piaget vintage Altiplano watch

Piaget vintage Altiplano watch 43 mm 12P caliber

Piaget Altiplano automatic set with diamonds