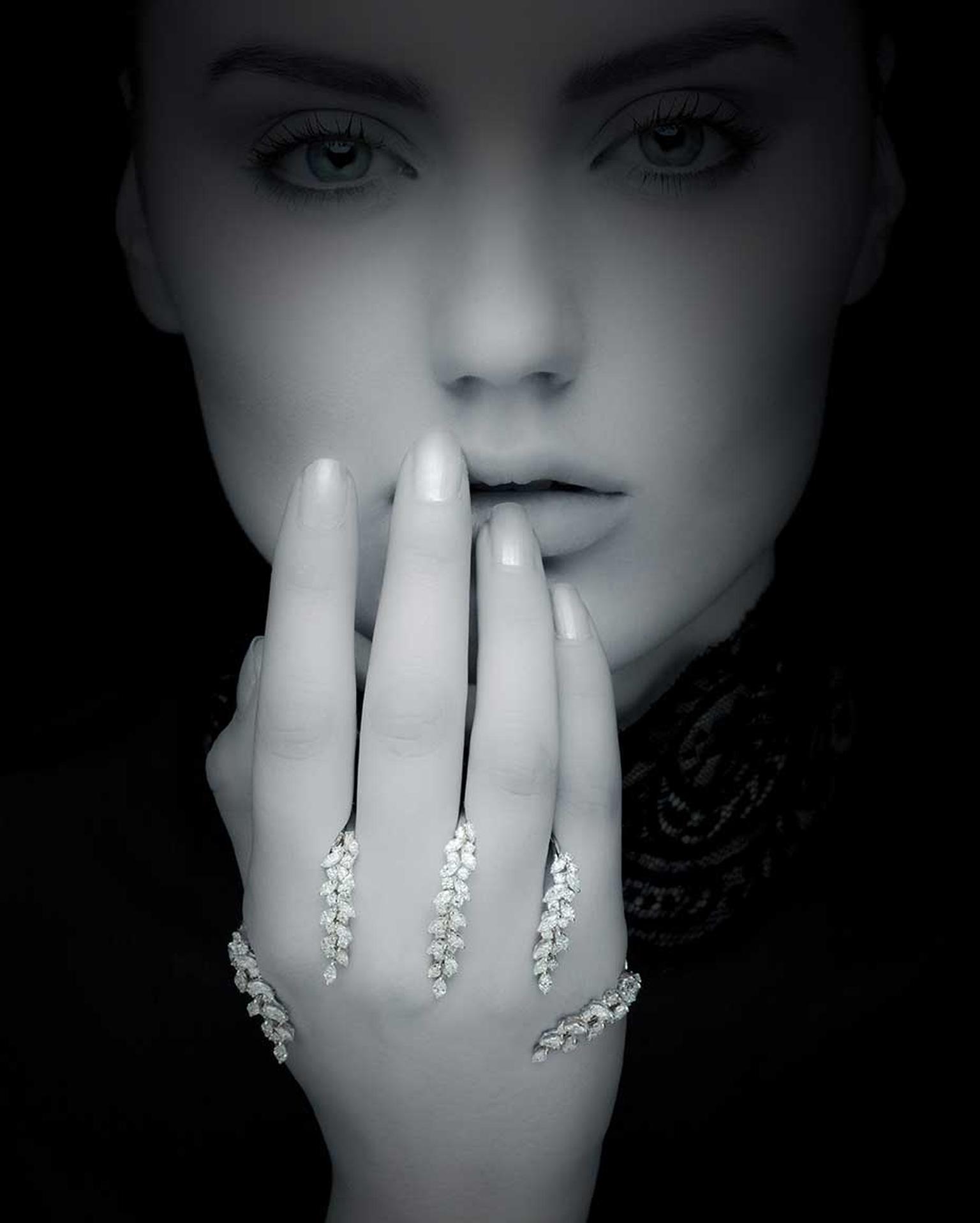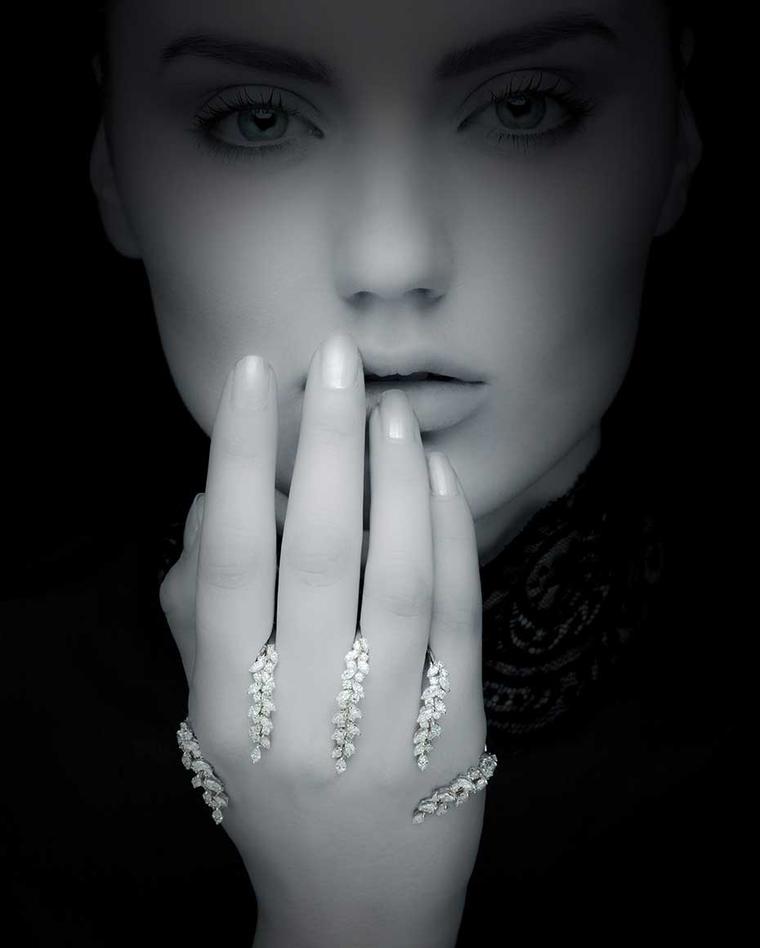 By Rachel Garrahan in Los Angeles
The Couture Show Las Vegas is like opening a giant treasure chest of gems. Taking place in what is known as Las Vegas' Jewellery Week at the end of May, Couture is just one of the shows from which brands will launch their latest collections, but it is undoubtedly number one in terms of fine jewellery design. 
The Jewellery Editor team will be there to bring you the best on show from the likes of industry giants Chopard and Fabergé, as well as leading independent designers such as the US' Irene Neuwirth, Monique Péan and Todd Reed, and, from around the world, Mikimoto, Carla Amorim, and London's own Shaun Leane and Stephen Webster.
We are especially excited to see so many designers who will be exhibiting at the Couture Show Las Vegas for the first time. 
Yeprem will be flying in from Lebanon to present its latest sculptural statement pieces, where diamonds wrap luxuriously around the wrist, neck and ear like delicate tendrils.
Yewn, meanwhile, is coming all the way from Hong Kong. Designer Dickson Yewn says his exquisite, colour-rich gems are inspired by ancient Chinese art and culture. From Brazil comes Silvia Furmanovich. The designer who is well-known for her inventive mix of luxury materials with more unconventional ones including real flowers, copper and shells, will be showing her work at Couture for the first time as well.
One of the UK's leading designers, Stephen Webster, is sharing his exhibition space for the second year in a row with Rock Vault, an initiative which gives young British jewellers an opportunity to display their wares to international buyers. First-time exhibitors there include Ornella Ianuzzi and her miniature landscape and Alice Cicolini, who combines bold, modern design and eye-popping stones with intricate meenakari enamelling from India. 
Yoko London will be bringing its exquisite pearl collection to the Couture Show Las Vegas for the very first time, with pieces like its amethyst and diamond drop earrings that continue to put the pearl in the spotlight.
Representing the host country are Couture newcomers Wilfredo Rosado, whose work has been spotted on Julia Roberts and Olivia Wilde; and Crow's Nest, which will be presenting its colour-rich, black-diamond-encrusted garnet ring from the Deluxe Russian Grooves collection. We're also looking forward to seeing Margery Hirschey's playful designs. Using 100% recycled gold, the Denver-based designer puts all the focus on her colourful mix of unconventional gemstones.
We've certainly got a lot to pack in while we're there, and we look forward to sharing all the latest Couture Show news and trends with you in the coming weeks. 
For more on the 2014 Couture Show Las Vegas at the end of May, click here.
Crow's Nest Deluxe Russian Grooves white gold ring in black rhodium with white diamonds and black diamonds, accompanied by a red garnet - one of many impressive pieces that this Russian jeweller will be showcasing at the Couture Show Las Vegas.

Ornella Iannuzzi joins the pioneering British designers who make up Rock Vault, which will be showing once again at the Couture Show Las Vegas. She will be debuting her Coralline Reef earrings in gold with Tahitian pearls.

Dickson Yewn arrives at the Couture Show Las Vegas with a very distinctive collection of jewels, including this Zi Ran Collection Mammoth's ring in white gold with mammoth's ivory, pink sapphires, yellow sapphires and tsavorites.

New to the Couture Show Las Vegas for 2014 is Yoko London with its rose gold earrings featuring pink freshwater pearls, amethysts and diamonds.

Margery Hirschey is also making her first appearance at the Couture Show Las Vegas with jewels including these earrings in recycled gold, set with sapphires, diamonds and tourmaline slices.

Yeprem will be debuting its unique diamond hand jewels at the 2014 Couture Show Las Vegas.