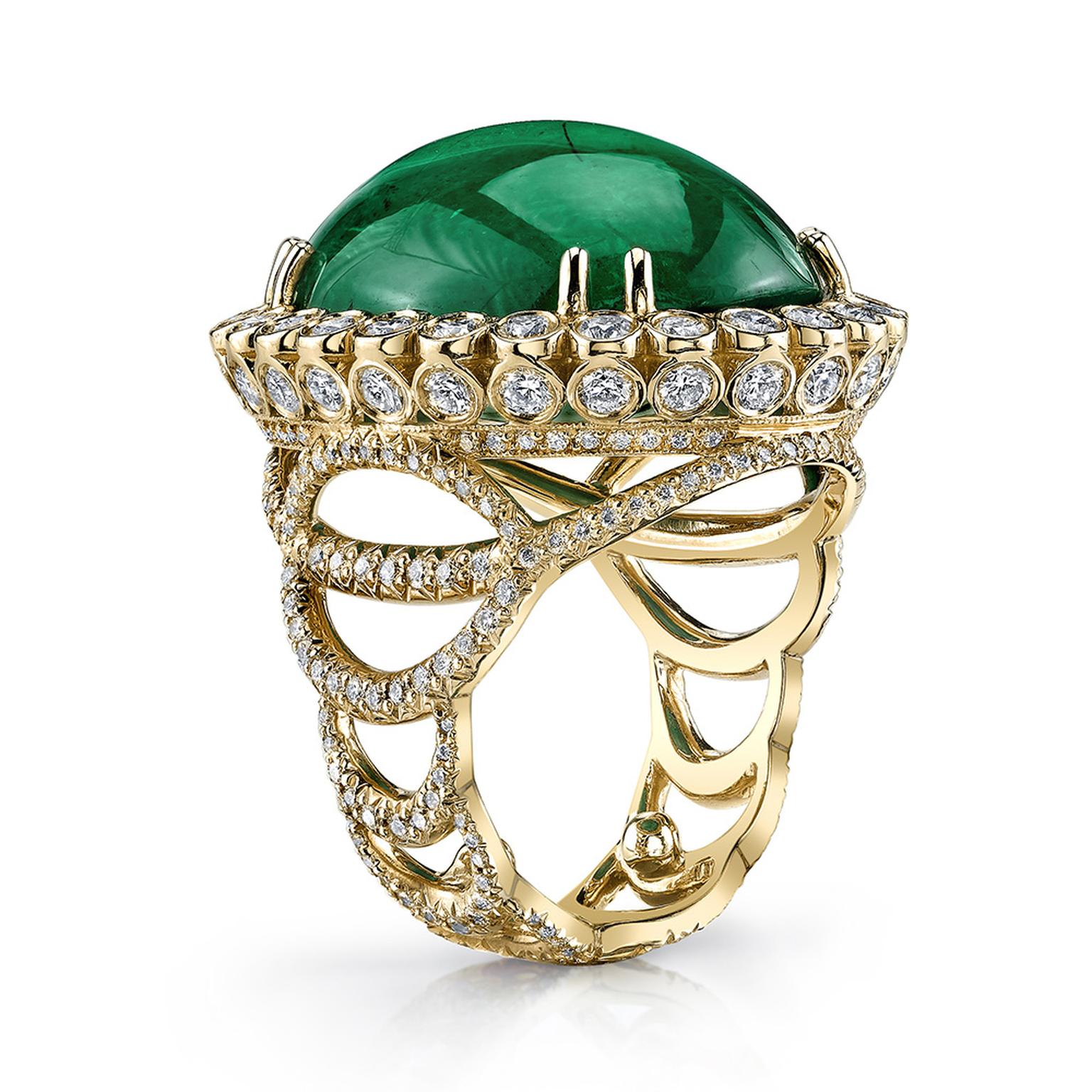 With just over a month to go until Couture kicks off in Las Vegas, we've been enjoying a preview of the pieces that will be on display when the jewelry show opens its doors on 30 May.
Taking place during 'jewelry market week', Couture is the go-to trade show for exclusive designs from some of the most exciting international brands. Held in the five-star Wynn resort, one of the glitziest hotels on the neon-lit strip, Couture has that exciting Vegas vibe that it would be impossible to recreate anywhere else in the world.
But atmosphere aside, it is the jewels that really sets Couture apart. This high-end business-to-business event is 100% design-focussed, which gives the brands - big and small - the opportunity to show off their best pieces. Whether you are an up-and-coming designer taking part for the first time in the Design Atelier or a globally famous brand such as Stephen Webster exhibiting in your own 5,000sq ft ballroom, this is your opportunity to fly your finest pieces out to Vegas for the week and show buyers and the international press the extent of your creativity.
In the run-up to the event, we will be showcasing some of the trends that you can expect to see at Couture 2013, plus we will be taking a look at last year's winners of the coveted Couture Design Awards. For now, though, here's a glimpse of just some of the vibrant jewels you're likely to encounter at Couture. Coloured gemstones are one of the most prevalent trends in high jewellery, and designers are embracing the almost infinite colour palette available to them. Feast your eyes on Stephen Webster's kaleidoscopic butterflies, Wendy Yue's darkly romantic roses and Mauro Felter's blindingly bright earrings - just a taster of the deliciously colourful offerings at this year's show. 
Mauro Felter 'Path of Flowers' earrings, set with colourful precious stones.

Ray Griffiths 18ct yellow gold crownwork signet ring, set with 3.5ct pavé pink sapphires set in oxidized silver (US$5,885 retail).

Stephen Webster Couture Voyage Africa Cuff in 18ct white gold, set with mixed pavé of 0.34ct white diamonds, 9.21ct black diamonds, 3.29ct blue sapphires, 1.61ct tsavorites, 2.55ct orange sapphires, 0.64ct red sapphires and 0.98ct yellow sapphires.

Stephen Webster Couture Voyage Africa Earrings in 18ct white gold, set with a mixed pavé of 0.20ct white diamonds, 2.24ct black diamonds, 0.88ct blue sapphires, 1.59ct tsavorites, 1.26ct orange sapphires, 0.39ct red sapphires and 0.49ct yellow sapphires.

Atelier Zobel Cuff in 24 and 22k gold and platinum, set with a 51.36ct aquamarine and white, champagne and blue diamonds.

Carla Amorim Fiandeira Earrings in 18k white gold with white diamonds and Paraiba tourmalines.

Carla Amorim Magnificat ring in 18k white gold, set with a Paraiba tourmaline and white rose-cut and brilliant-cut diamonds.

Colette earrings, set with Amazonite, turquoise and diamonds.

Irene Neuwirth 18k yellow gold One of a Kind Earrings with mixed emeralds, Amazonite and diamond pavé (by special order only; POA).

Nam Cho earrings in 18k gold, set with emeralds, diamonds and emerald cabochons.

Suzanne Kalan stacking bracelets in 18k gold, set with champagne diamonds, black diamonds, white diamonds, green topaz, Swiss blue topaz, salmon topaz, amethyst and orange chalcedony.

Wendy Yue hinged ring in gold, set with black diamonds, white diamonds and coloured sapphires.