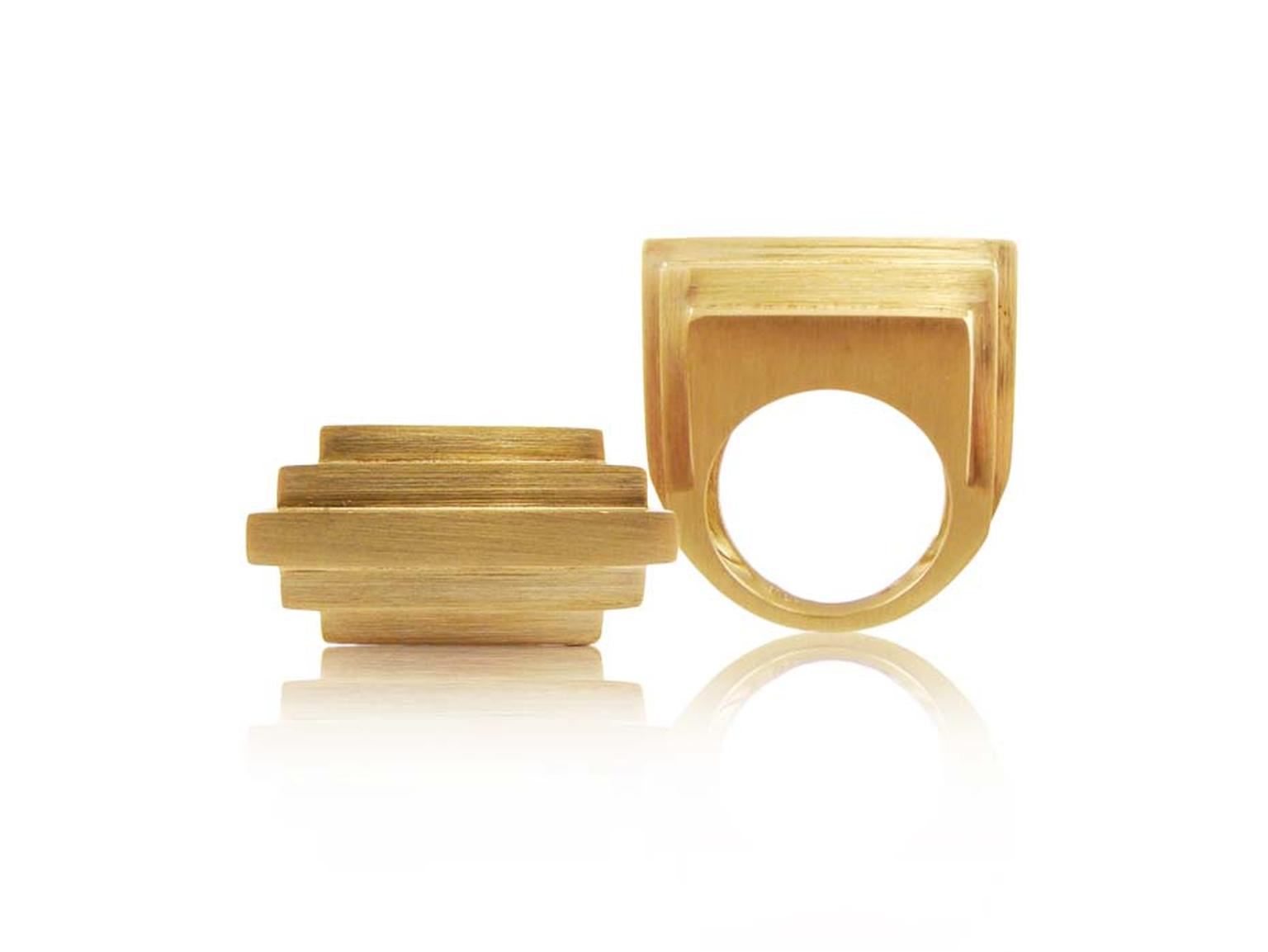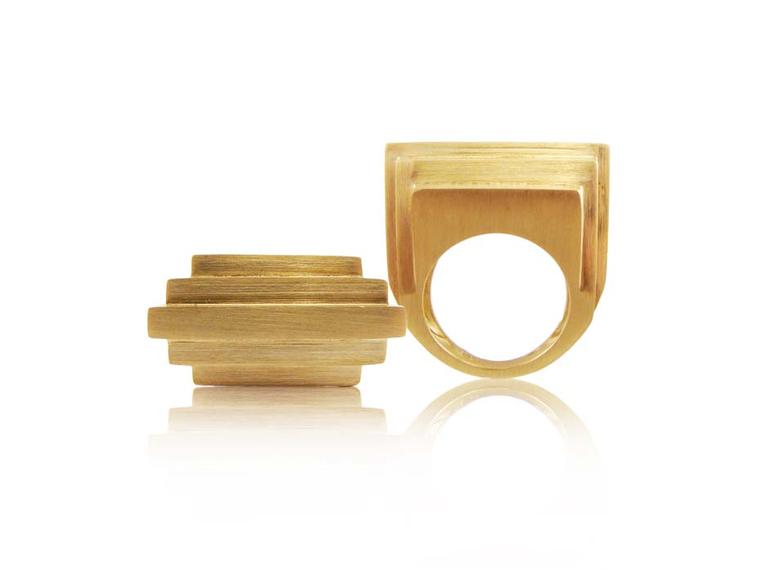 The new jewellery collection from Corrado Giuspino is a stunning and colourful play on volume and geometric shapes inspired by architecture.
As always, strong lines and bold colours are a key feature in the Italian jewellery designer's contemporary statement pieces. Voluptuous rings and earrings in white or rose gold are enhanced with a smattering of sparkling brown diamonds, set in black gold to deepen their lush colour.
In another matching ring and earring set, the contrast between white and brown rose-cut diamonds, set into sensual curves of white and black gold, create an ever-shifting play of light. Also in this line, large South-Sea pearls protrude proudly from rings and earrings in brushed white gold studded with twinkling white and green diamonds.
The architectural influences are particularly noticeable on a sculptural ring made from unpolished and untreated 18kt gold, which shines in its natural hue as a piece of modern elegance.
Jade has been prevalent in Giuspino's work since the launch of his first jewellery collection in 2008. In this latest collection, the material features in the form of intense green discs of jade set with a single square-cut diamond on a white gold ring and matching earrings. It also appears with concentric circles along with ruby and onyx, forming an almost hypnotic pattern on a yellow gold ring and earring set.
Another mesmerising colour combination, this time created by pairing sky blue topaz with deep purple amethysts, dazzles on a geometrically shaped brooch/pendant and earrings in white gold. The classic cocktail ring also makes an appearance with an organic grey mounting offsetting a single colourful stone, either an elegant cabochon or a sparkling briolette, to striking effect.
With a background in fashion, Giuspino's work has regularly featured in magazines such as Vogue, Elle and Marie Claire. While each jewel is handcrafted in his studio Costa Smerelda, Sardinia, he has an international following that is likely to grow even bigger with this latest launch. 
Corrado Giuspino briolette prasiolite cocktail ring.

Corrado Giuspino amethyst and blue topaz bracelet.

Corrado Giuspino cabochon red topaz cocktail ring.

Corrado Giuspino grey South Sea pearl ring featuring diamonds.

Corrado Giuspino black diamond and pearl earrings

Corrado Giuspino jadeite and diamond ring.

Corrado Giuspino carved jadeite ring.

Corrado Giuspino gold sculpture ring.