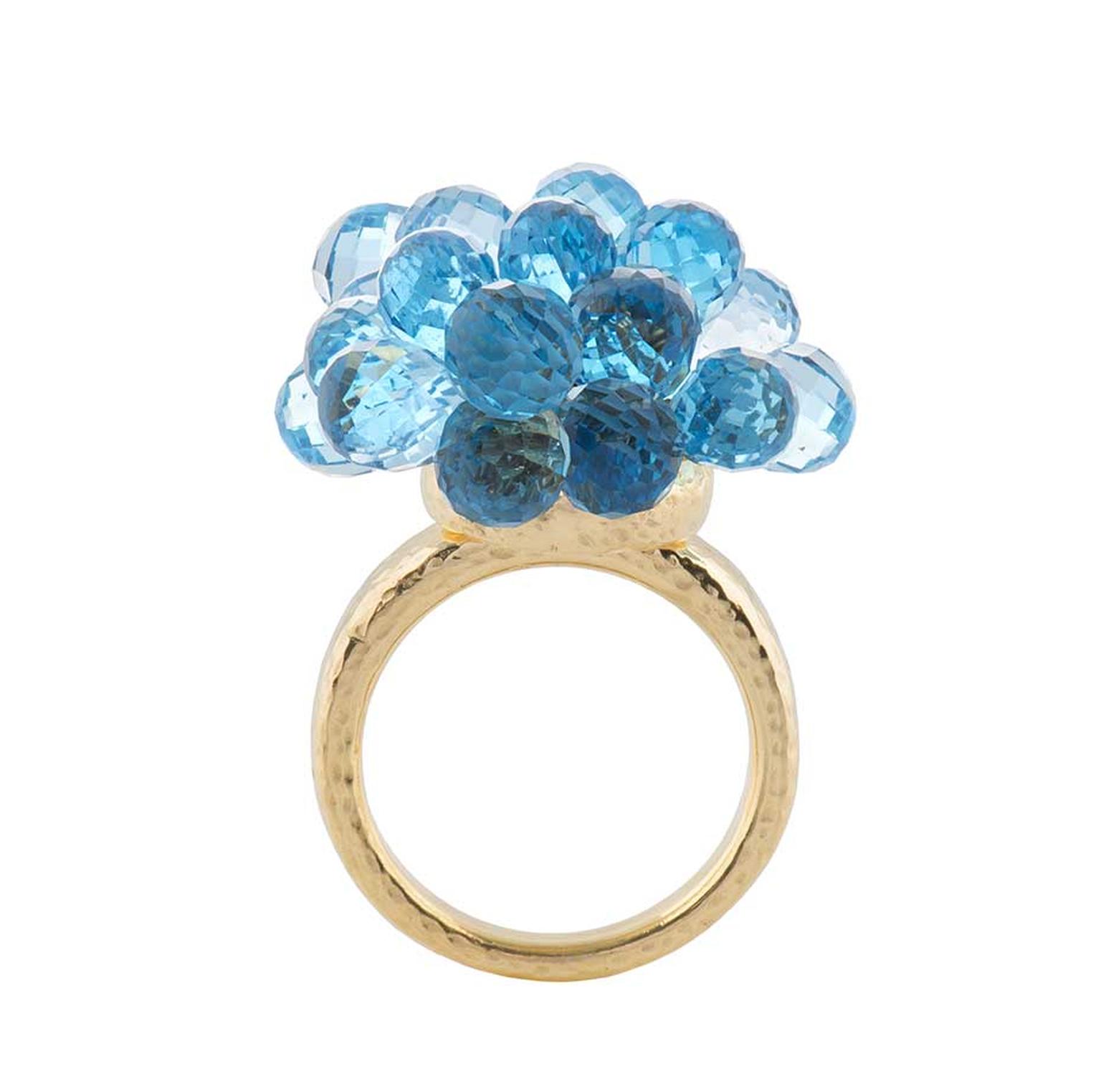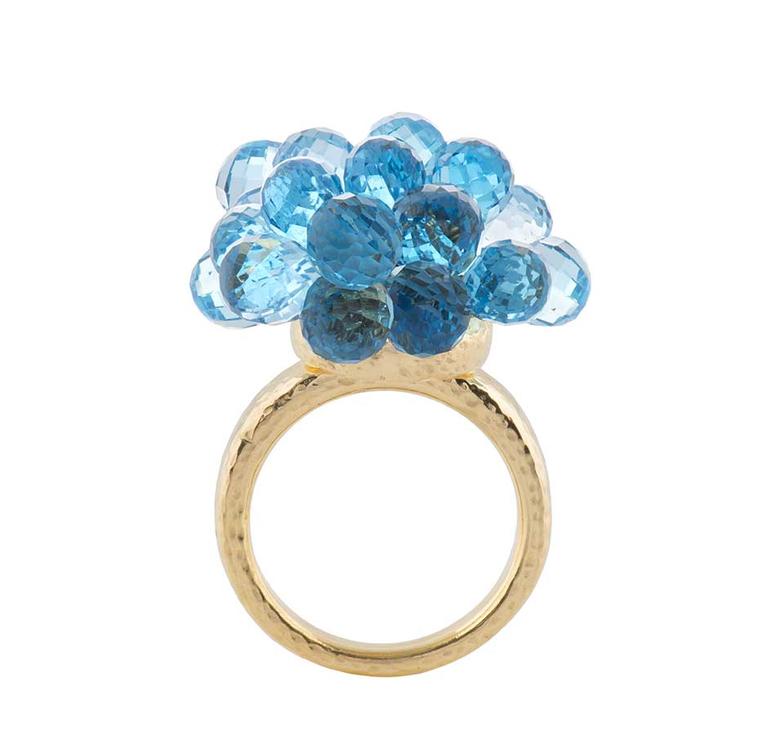 By Leslie Jordan Clary in Nevada
Blue topaz, with its crystalline hue like a still, clear mountain lake, is often referred to as the gem of communication. Its soothing colour works to lift the spirits and build confidence, creating a balance between the physical and emotional selves. It has also been dubbed a sweet stone because its healing energy is said to dispel anger.  
Set into blue topaz jewellery, November's birthstone gives off a celebratory sparkle that makes it perfect for holiday jewellery. Paired with diamonds and platinum, it has the effect of icicles under a full Moon.
Rating an eight on the Mohs scale, topaz is one of the hardest aluminium silicates. Its properties vary depending upon the combination of water and fluorine present. One of its distinctive features is perfect cleavage, which requires careful handling, but lends itself to some stunning cuts. The blue Brazilian Princess, the world's largest cut topaz weighing in at 21.327 carats, was crafted using a dramatic square cut.
Pure topaz is colourless and impurities are common making most specimens slightly yellow, gray, reddish-orange or blue brown. Natural blue topaz is rare and most of what we have on the market is actually colourless topaz that has been treated by heat or irradiation, coaxing out a colour that in some cases is indistinguishable from aquamarine.
The quality that makes it different from aquamarine, however, is its lack of pleochroism. Aquamarine absorbs different wavelengths of light, which shoot out subtle flickers of blue and green. Blue topaz, on the other hand, always remains a cool, steady blue.
Colour is particularly important in the valuation of blue topaz, and the deeper the hue, the more sought after the stone. This is one reason why London Blue is often considered the crème de la crème of blue topaz. London Blue comes richly saturated in a deep, steely indigo. From certain angles, some gems might have a slight greenish cast that, when blended with the midnight blue, is as mesmerizing as a polar aurora.
Swiss Blue is another popular colour. Softer than London Blue, Swiss Blue has a cheery, periwinkle shade like a robin's egg giving the stone a light and airy personality.
London Blue, Swiss Blue and all the variations of November's birthstone bring a cool glow to blue topaz jewellery that is the perfect accompaniment to the season's festivities.  
Kara Ross Pangea ring is composed of five moveable pieces that move independently above the blue topaz cabochon and fit together like a jigsaw.

Fernando Jorge London Blue topaz necklace in black rhodium-plated gold with sapphires, from the Electric collection. Available from matchesfashion.com (£11,760).

Fernando Jorge Electric Shock ring crafted from black rhodium-plated gold, sapphires and London Blue topaz. Available from matchesfashion.com (£4,720).

Corrado Giuspino blue green topaz cocktail ring.

Fernando Jorge London Blue topaz earrings with sapphires in black rhodium-plated gold, from the Electric collection. Available at matchesfashion.com (£6,000).

Biiju Explosion Swiss blue topaz ring in gold (£2,775).