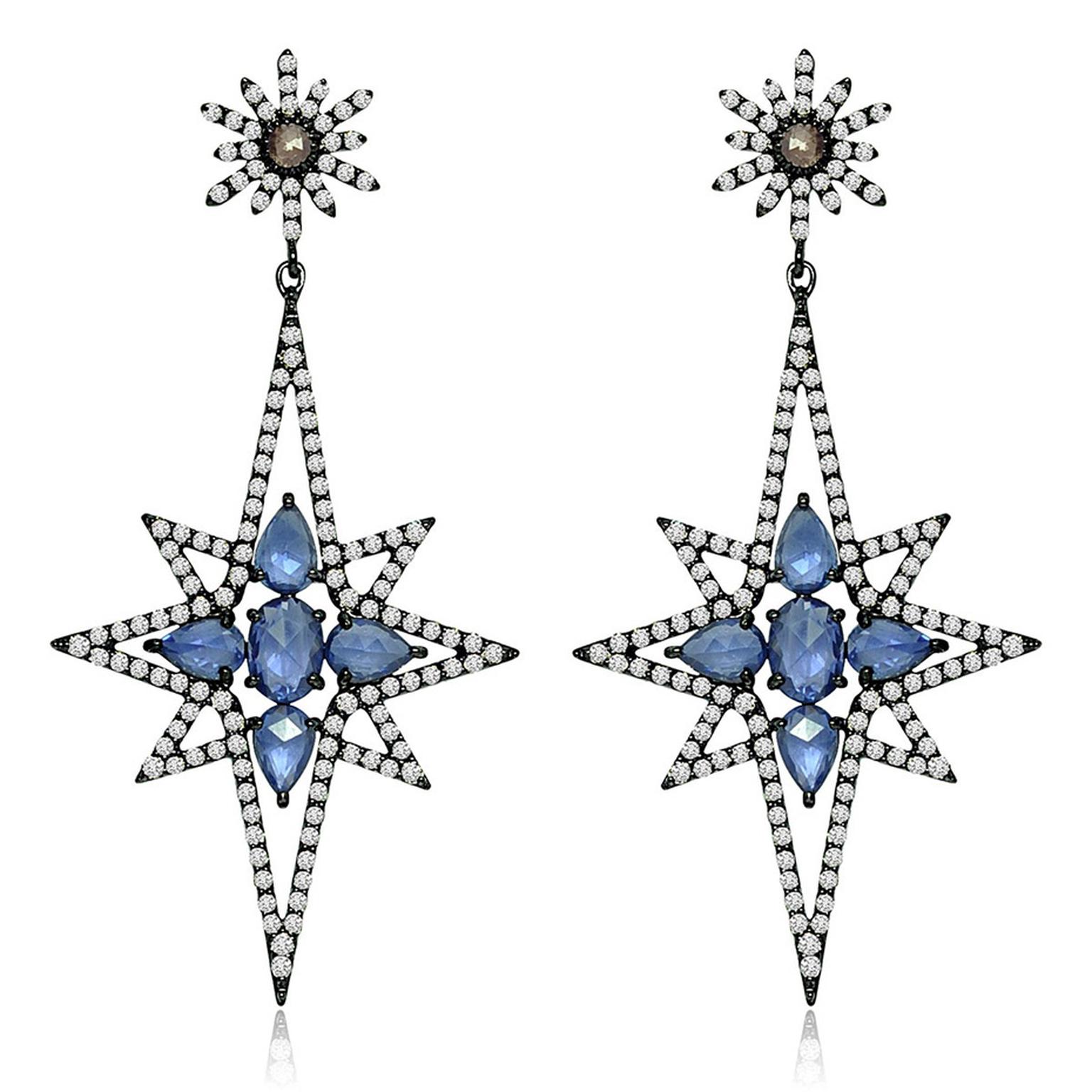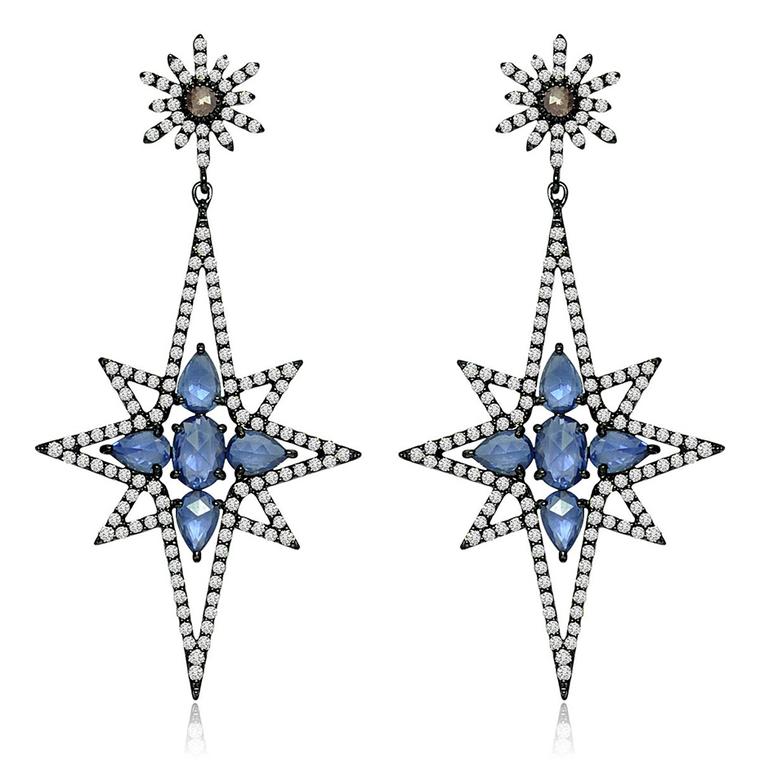 If you were to travel back in time to the 1860s you would find women wearing jewels embellished with stars. The most popular jewellery motif of the time, the celestial bodies that twinkle in the night sky have remained a constant source of inspiration for designers ever since. Coco Chanel was so entranced by them that a spectacular 649-diamond Comète necklace in the form of a shooting star formed the centrepiece of her groundbreaking 1932 Bijoux de Diamants jewellery collection (read more here).
The stars continue to align for today's jewellers, who are using this classic motif in exciting new ways to keep it fresh and relevant. Earlier this year, Annoushka launched Stellar, a collection of jewels that glow with the warmth of hand-burnished gold. The pearl on Annina Vogel's ring looks like it has crash landed in a pool of molten gold, while stars scatter across the fingers in Sardo Atelier's hand-spanning Starry Sky Above Me triple ring, which can also be worn as two separate jewels. Available at the Italian jeweller's Turin boutique, you can buy similarly star-spangled Sardo pieces from the same collection at London's hippest department store, Dover Street Market.
Nikos Koulis takes a star, extends it all the way around the finger and covers it in black diamonds to create one of the coolest celestial jewels around, while Lebanese jewellery designer Noor Fares weaves some of the exoticism of the Middle East into her Double Dress earrings, which feature detachable star drops set with diamonds.
The Star of Bethlehem, that ubiquitous symbol of Christmas, becomes a glittering gift worthy of the Three Kings in Sutra's majestic rose-cut sapphire earrings, while Sydney Evan dips his gold star in pink sapphires for a delightfully girlie take on a classic.
The present I'd most like to find tucked in the toe of my stocking this Christmas, however, is a pair of Colette star hoop earrings. With their chilly combination of blackened gold and white diamonds, they remind me of the antique jewels I might find if I were able to travel back in time.
Colette white diamond star earrings in blackened gold (US$9,635; available at fragments.com).

Nikos Koulis black rhodium Fontana ring with black diamonds.

Noor Fares Merkaba Double Dress earrings in rose gold and diamonds (£8,535).

Sydney Evan Large Starburst Charm Necklace in yellow gold with pink sapphires (£1,217; available at Harrods).

Diamond Rock Star earrings in yellow gold by NOA Fine Jewellery (£3,980).

Sardo Atelier Starry Sky Above Me triple ring in gold and diamonds.

Annina Vogel Victorian 9ct gold pearl ring with blue enamel star detail (£350; available at Selfridges and Liberty).

Annoushka gold and diamond Triple Stellar Drop earrings (£995).

Astley Clarke Noble Star white gold necklace, set with 0.53ct diamonds (£3,250).

Sutra earrings set with rose-cut blue sapphires and faceted rose-cut diamonds.