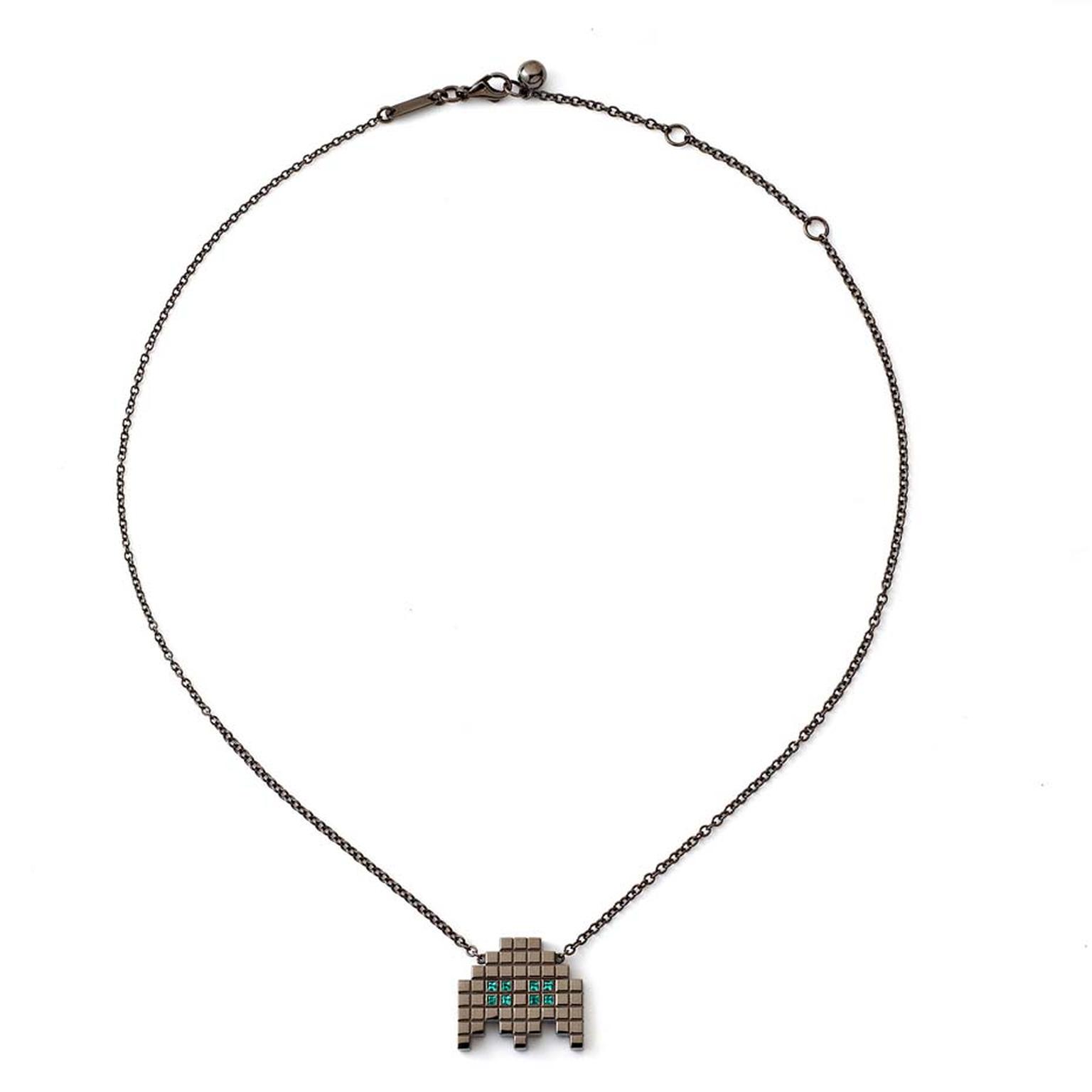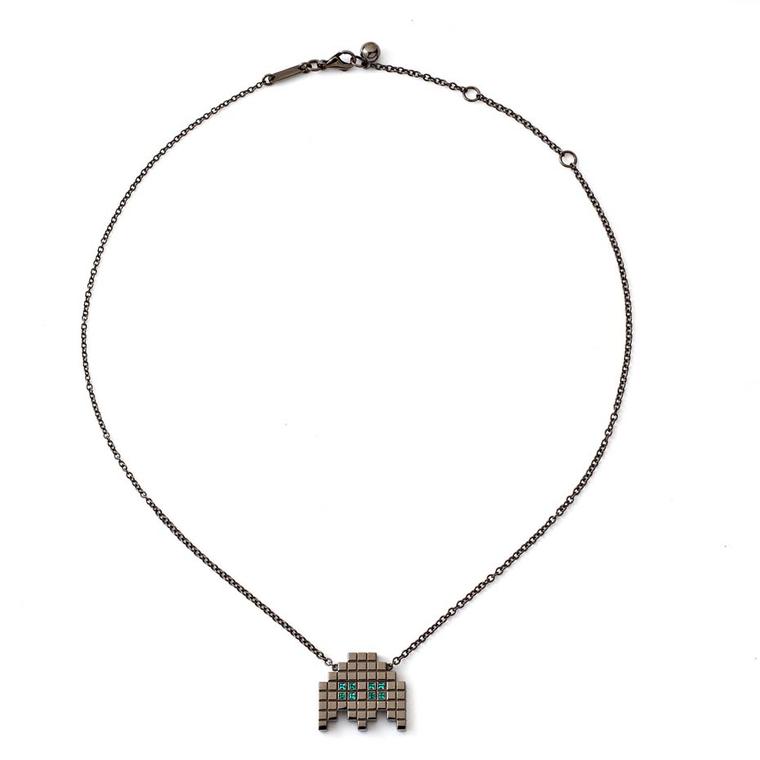 By Åse Anderson in London
Once upon a time, fine jewellery was the preserve of an older generation, but these days there is no shortage of cool designs to entice hip young things with an appetite for unusual gems. 
Twenty-somethings with discerning tastes and their finger on the pulse of every new trend are among the toughest to please when it comes to Christmas. But despair not. We have lined up plenty of Christmas gift ideas for women that are the perfect marriage of fine jewellery and fashion.
Daughter of Andrew Grima, whose cult jewels were regularly flaunted on the swinging 60s scene in London, Francesca Grima has followed in her father's footsteps, designing jewellery with serious street cred. Her retro cool "Invader II" necklace, with pixelated emeralds for eyes, is the perfect gift for girls with a taste for vintage memorabilia.
This Melanie Georgacopoulos ring takes the traditional freshwater pearl to a new level. By setting a row of pearls sideways into a gold teardrop shape, the London-based designer has created a jewel that is thoroughly modern and very wearable.
Bejewelled ear climbers are topping the trends this Christmas and they don't come more beautiful than these Annoushka Dusty Diamonds ear pins. Incredibly versatile, these gold jewels, each set with six yellow diamonds in descending order, can be positioned on the ear in various different ways.
If you're buying a Christmas gift for an aspiring rock chick, the bold and dramatic Jade Jagger bangle from the NeverEnding collection, available exclusively online at 1stdibs, is bound to put a swagger in her step. 
At the sharp edge of style are Shaun Leane's yellow gold and diamond Hook earrings featuring the designer's trademark spikes encrusted with diamonds.
A Greek designer who has looked to ancient mythology for inspiration when creating her very cool, very current pieces is Lito. Her Tu Es Partout necklace in rose gold features a green enamelled eye surrounded by diamonds.
Darker and more decadent, Stephen Webster's Lady Stardust necklace with black diamonds is perfect for after dark adventures, while Ruifier's Solstice earrings have got two trends covered: multi-coloured gemstones and geometric jewels. 
There is a whole world of Christmas gift ideas for women that are perfect for girls who want to adorn themselves while still looking au courant. The only decision is which one to put in her Christmas stocking.
Visit our dedicated Christmas section for more festive gift ideas, including diamond jewellery under £3,000 and our favourite cocktail rings.
Ruifier Solstice Stud earrings in yellow gold with emeralds and blue and yellow sapphires (£1,375).

Shaun Leane Hook earrings in yellow gold with diamonds (£6,790).

Lito Her Tu Es Partout necklace in rose gold featuring a green enamelled eye surrounded by green diamonds ($1,070).

Jade Jagger NeverEnding collection hand-carved sapphire bangle, capped with yellow gold and sapphire pavé ($7,265; available exclusively at 1stdibs.com).

Melanie Georgacopoulos Drop ring featuring freshwater pearls set sideways into teardrop-shaped gold (£1,036).

Stephen Webster Lady Stardust necklace with black diamonds (£4,300).

Francesa Grima "Invader II" necklace with emeralds in blackened gold (£1,965).