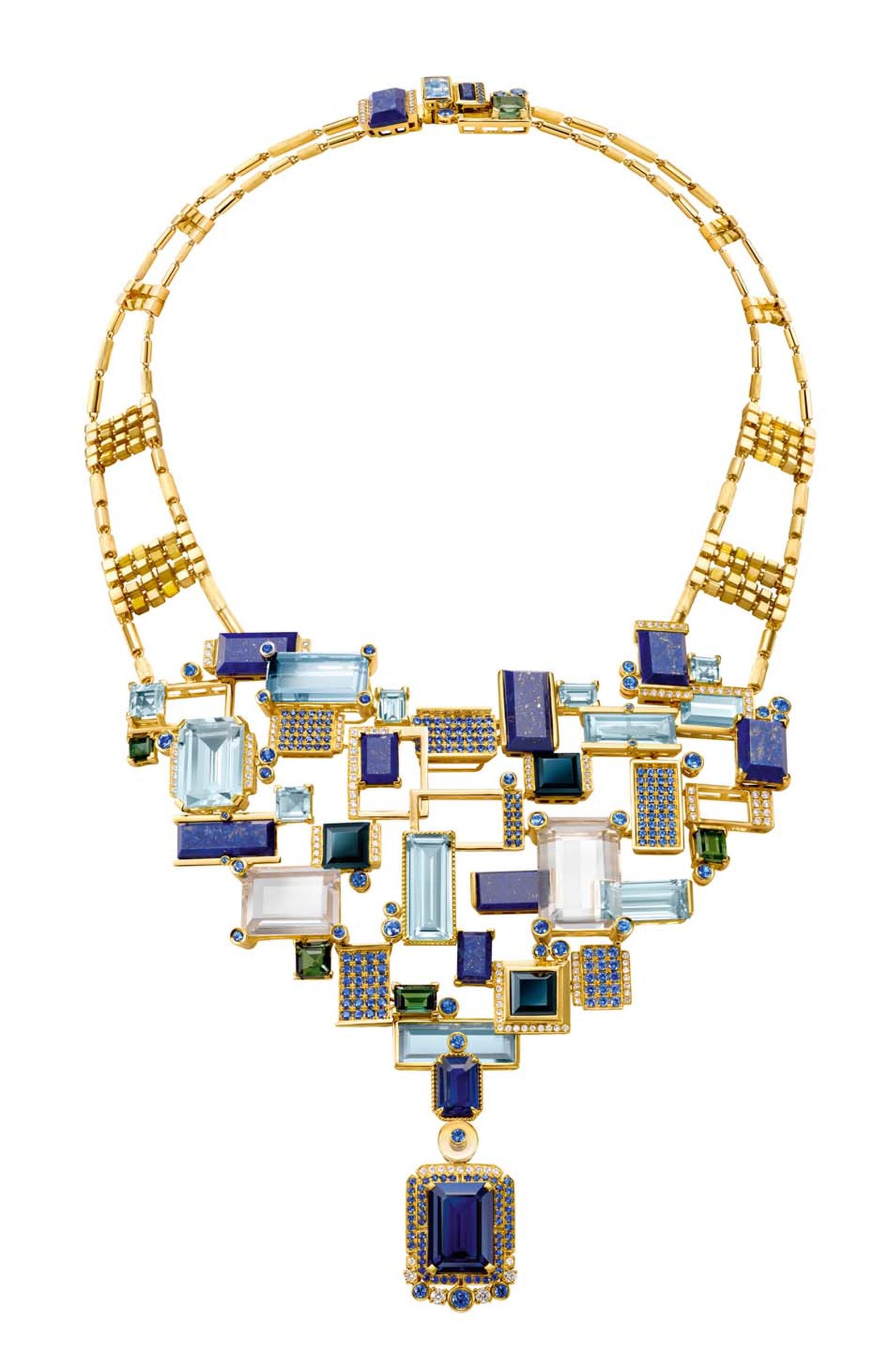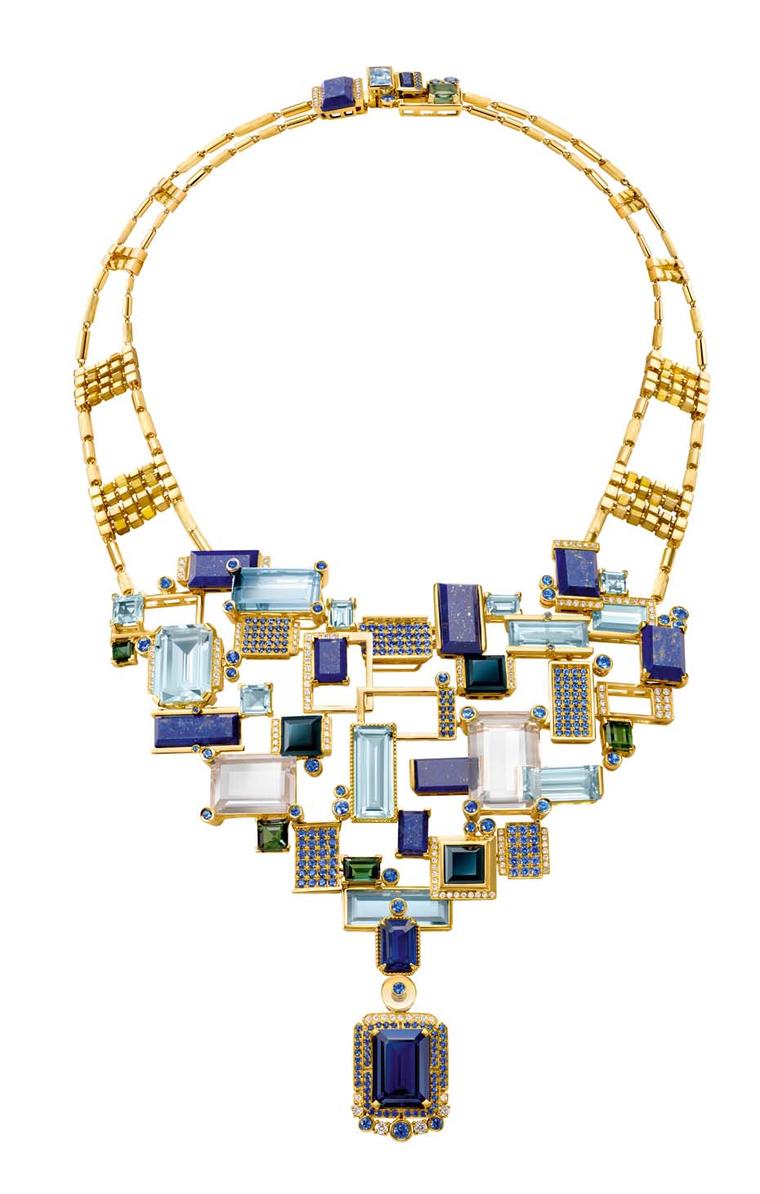 By Francesca Fearon in London
If you live in Hong Kong or China, Chow Tai Fook has for 85 years been the go-to family-style jeweller to celebrate special occasions. Owned by the Cheng family and with a network of 2,000 outlets across China and the region, and a big hotel and casino business that in 2013 was said by Forbes to be worth $16 billion, Chow Tai Fook is a big player when it comes to fine jewellery. However, less is known about its sumptuous, annual haute joallerie collection, introduced four years ago.
The 2014 Reflections of Siem collection of jewels, inspired by the Khmer culture, features a mesmerising necklace set with cool blue emerald-cut gems mounted to resemble the idyllic floating villages on Lake Tonlé Sap. Zephyr is another necklace created with delicate swags of pink diamond beads and purple and red tourmalines that are inspired by the golden rays of sunset, while the famous banyan trees of Angkor Wat, with their towering trunks and draping roots, evolved into a gold necklace dusted with diamonds and rubies.
"I have always felt a sense of awe and wonder about the Khmer culture," says Adrian Cheng, executive director of Chow Tai Fook and grandson of its founder, Cheng Yu Tung. "There is a beauty unique to Cambodia that I wanted to capture and translate with our high jewellery collection."
As a renowned artistic pioneer and entrepreneur, Cheng comes up with the theme of each high jewellery collection. He has always been interested in the arts, and "as I became familiar with Chow Tai Fook's jewellery designs, and with the high jewellery collection, I felt we had a unique opportunity to apply a truly artistic vision to jewellery. Much like with art, I felt most passionate about finding a theme that would resonate with people. Each piece in our high jewellery collection is like wearable art: it has its own name, its own back-story, and its own distinctive style."
He worked closely with the brand's in-house master craftsman to create this year's 13-set collection. "It is the ideal platform to showcase Chow Tai Fook's creative vision and expert craftsmanship," continues Cheng. "Our master craftsman has 35 years' experience and spent several months developing the theme into a set of unique designs."
The collection was launched at a special client event in March against a backdrop inspired by Angkor Wat and is currently touring China before all the pieces are auctioned at a second exclusive client dinner in October. Cheng says they discovered a huge demand amongst their VIP clients for these luxurious pieces "and we wanted to offer them a unique experience".
Chow Tai Fook Reflections of Siem gold Chant pendant.

Chow Tai Fook Halcyon ring featuring emeralds and brilliant-cut gems from the 2014 Reflections of Siem high jewellery collection.

Chow Tai Fook Reflections of Siem Zephyr earrings with pink diamonds, pearls and purple and red tourmalines.

Chow Tai Fook Reflections of Siem Zephyr necklace, inspired by the Cambodian sunset, with pink diamonds, pearls and purple and red tourmalines.

Chow Tai Fook's gold Chant necklace from the Reflections of Siem high jewellery collection, set with a 27.65-carat oval red tourmaline cabochon set in yellow gold, with tassels mimicking the roots of a banyan tree, diamond-studded branches and tourmaline and cognac diamond slices.

Chow Tai Fook's Reflections of Siem Halcyon necklace, with emerald-cut aquamarines, lapis lazuli, tourmalines and blue sapphires mounted to resemble the floating villages on Lake Tonlé Sap, forms part of the Chinese jeweller's fourth annual collection of high jewellery.