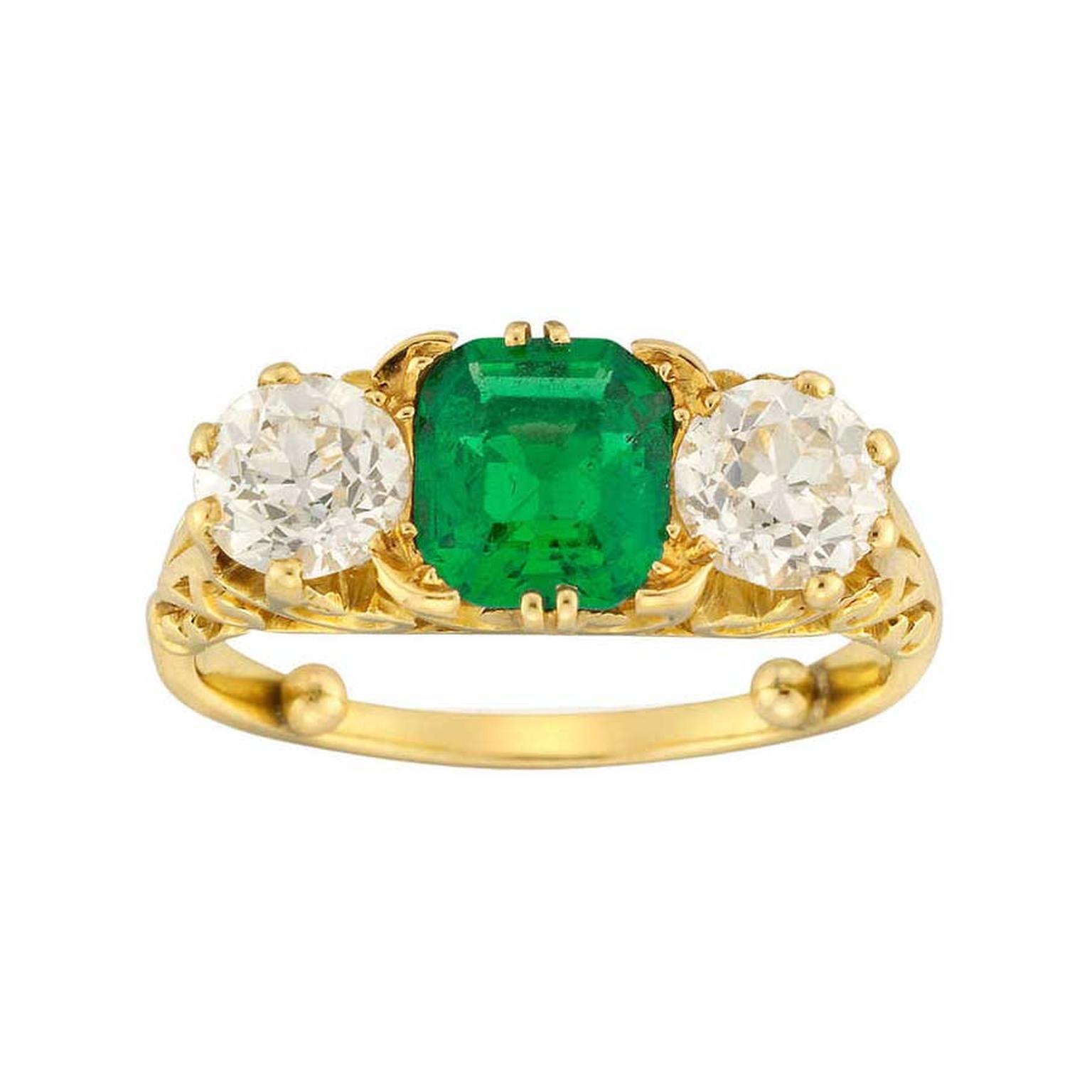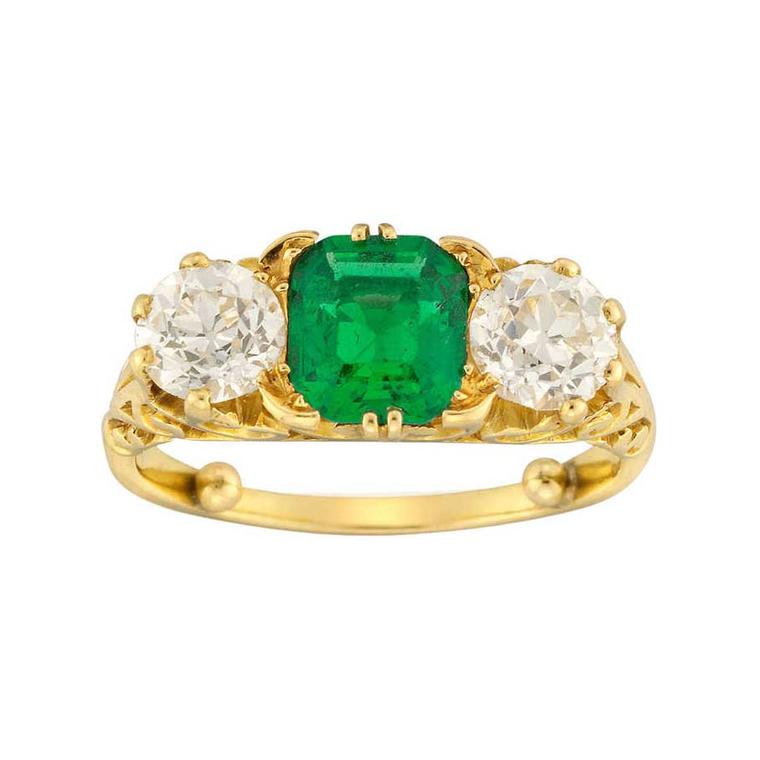 By Beth Bernstein
Part of collecting antique jewellery is the thrill of the hunt and securing that once-in-a-lifetime find, but it is also important to be armed with knowledge of how to start and build a collection of antique rings.
First, identify your style - are you attracted to a specific era? You can find this out by browsing shops and researching the looks associated with various periods in history, to see which one you prefer.
Read Beth's introduction to popular jewellery styles throughout the eras
Second, identify prices and your budget. The earlier, rare antique rings with hallmarks in excellent condition tend to garner the highest price tags. Later styles, such as those from the Art Deco period, can also be rather pricey, as many of these styles are crafted in platinum and diamonds. For new collectors, the Victorian era is a safe place to start thanks to the variety of sentimental and symbolic antique rings.
Next is scouring a bargain. The place where you purchase your vintage rings also has an effect on price. You can chat your way into lower prices at fairs and markets, but first-time buyers should shop around and, if possible, bring a seasoned collector they trust. Building relationships with retailers and dealers should not be underestimated - do your research and ask lots of questions. Trustworthy dealers will know what they are selling and will also help you find items you are interested in. Antique jewellery dealers such as Pat Novissimo, Sue Brown, Glorious Antiques, Robin Katz, Lenore Dailey and The Gold Hatpin all have pristine jewellery collectibles with varying price points and time periods.
Find out more about buying vintage jewellery here
It is worth scrolling through online boutiques such as 1stdibs, Ruby Lane and Etsy, using keywords related to the antique rings you are interested in. Watch online auctions before venturing to bid and, when ready, remember to read the condition reports and information about each piece thoroughly.
Wherever you buy your antique ring, ask about its provenance, and its meaning or symbolism. You should also check whether it is in original condition or whether the shank has been changed. It is fun and fashionable to have conversion pieces, but if you want your collection of antique rings to appreciate with time, the majority should be in original condition.
Read more about the rise in popularity of antique rings here
Finally, read up about rings. Three informative books for reference on the subject include: Rings - Symbols of Power, Love and Loyalty by Diana Scarisbrick; Rings by Rachel Church; and Rings: 1800-1910: A Study of English and Related Designs by Verlaine Davies.
Victoria Sterling's double snake ring of ruby and diamonds in 18ct gold. The head of one snake is set with an Old European cut diamond while the other is set with a deep red ruby. Possibly French, circa 1890.

The Spare Room's Georgian flat-cut almandine garnet ring in an 18ct gold basket setting flanked by two cushion-cut diamonds.

Lang Antiques rare, original early-to-mid-19th century Georgian diamond ring is set with five old mine-cut diamonds weighing 2.00 carats in total. The bright-white quintet sparkles from within the silver-topped, closed-back 18ct gold setting.

Rowan & Rowan's table-cut diamond cluster ring, circa 1780. The gold shank supports a cluster head of foiled table-cut diamonds in silver closed-back settings, with gold bead detail surrounding the central diamond. A fine example of an 18th century table-cut diamond ring.

Berganza's medieval posy ring engraved with "Let this present my good intent". A rare ring, the exterior of the band is intricately engraved with hearts pierced with arrows and flower motifs, and the interior is inscribed in italic script. Yellow gold, 17th century.

Bentley & Skinner's Victorian three-stone, half-carved hoop emerald and diamond ring in yellow gold, circa 1880. The emerald-cut emerald is estimated to weigh 1.50 carats, set between two old mine-cut diamonds weighing approximately 1.50 carats in total.