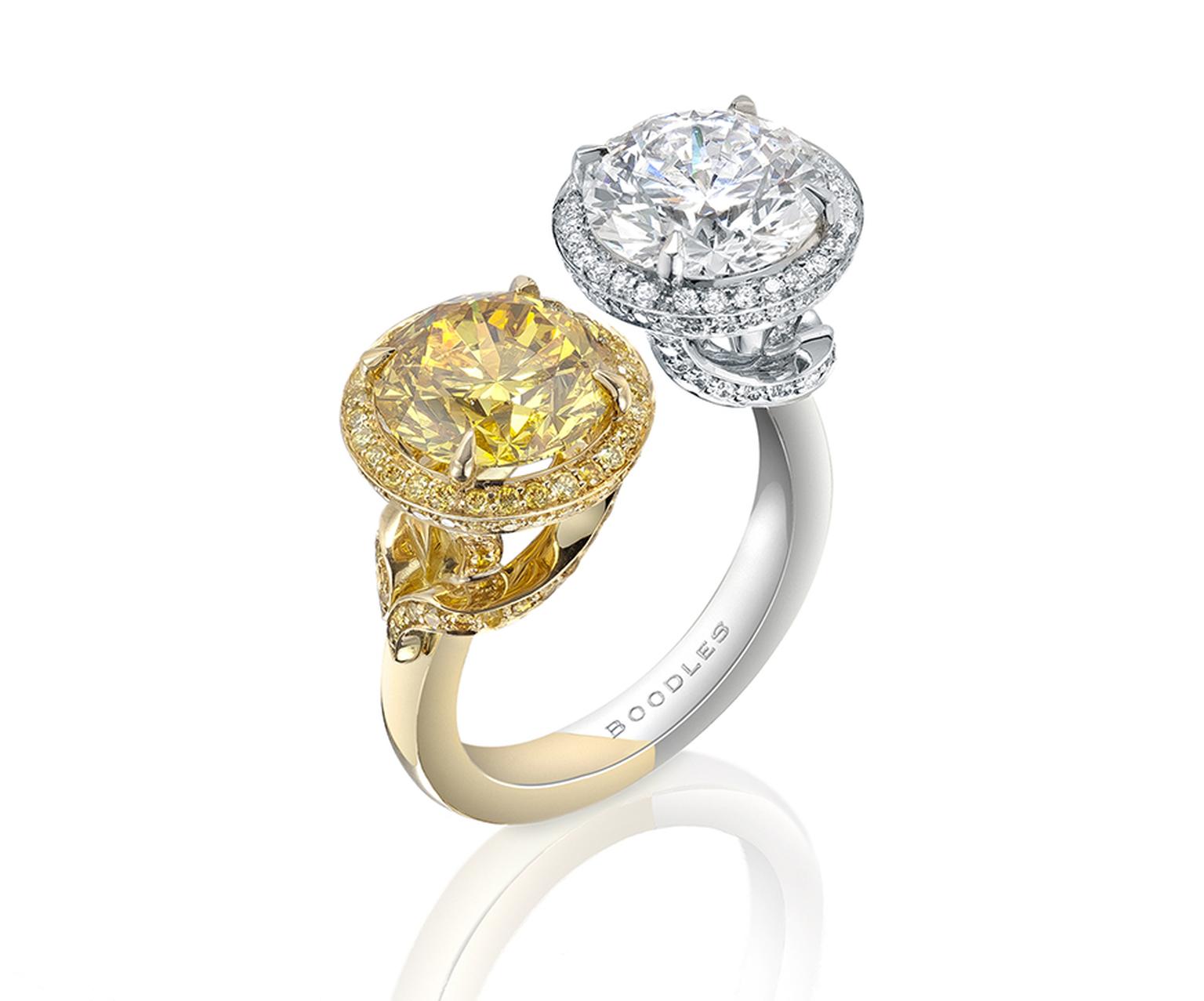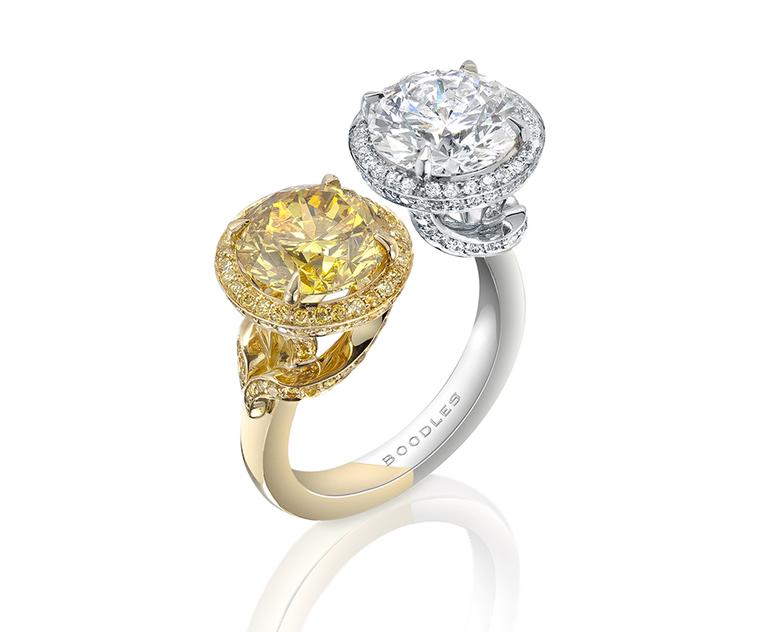 Representing the joining of two souls, Boodles' new Gemini diamond rings are a unique Valentine's Day gift that will forever unite the giver and receiver.
The collection of four white and coloured diamond rings features two stones designed to sit either side of your finger, in perfect symmetry.
In an unusual twist, the two colourful rings are made up of one half platinum and the other half yellow gold, with the precious metals meeting midway round the band. Complimenting a very rare Zimi yellow diamond of over 3ct is a stunning round white diamond, while a 2.5ct Fancy Pink cushion-cut diamond is paired with a rare Ashoka-cut white diamond.
The collection also includes two classic options in white gold, with the choice of two Ashoka in a vintage setting or two heart-shaped diamonds.
Boodles Gemini white and pink gold ring set with a 3ct Ashoka-cut diamond alongside a 2.5ct Fancy pink cushion-cut diamond (£POA).

Boodles Gemini ring in white gold set with two Ashoka-cut diamonds in a vintage setting (£POA).

Boodles Gemini white gold ring set with two heart-shaped diamonds over 3ct (£POA).

Boodles Gemini yellow and white gold ring set with a 3ct natural Fancy Vivid yellow diamond alongside a 3ct white diamond (£POA).