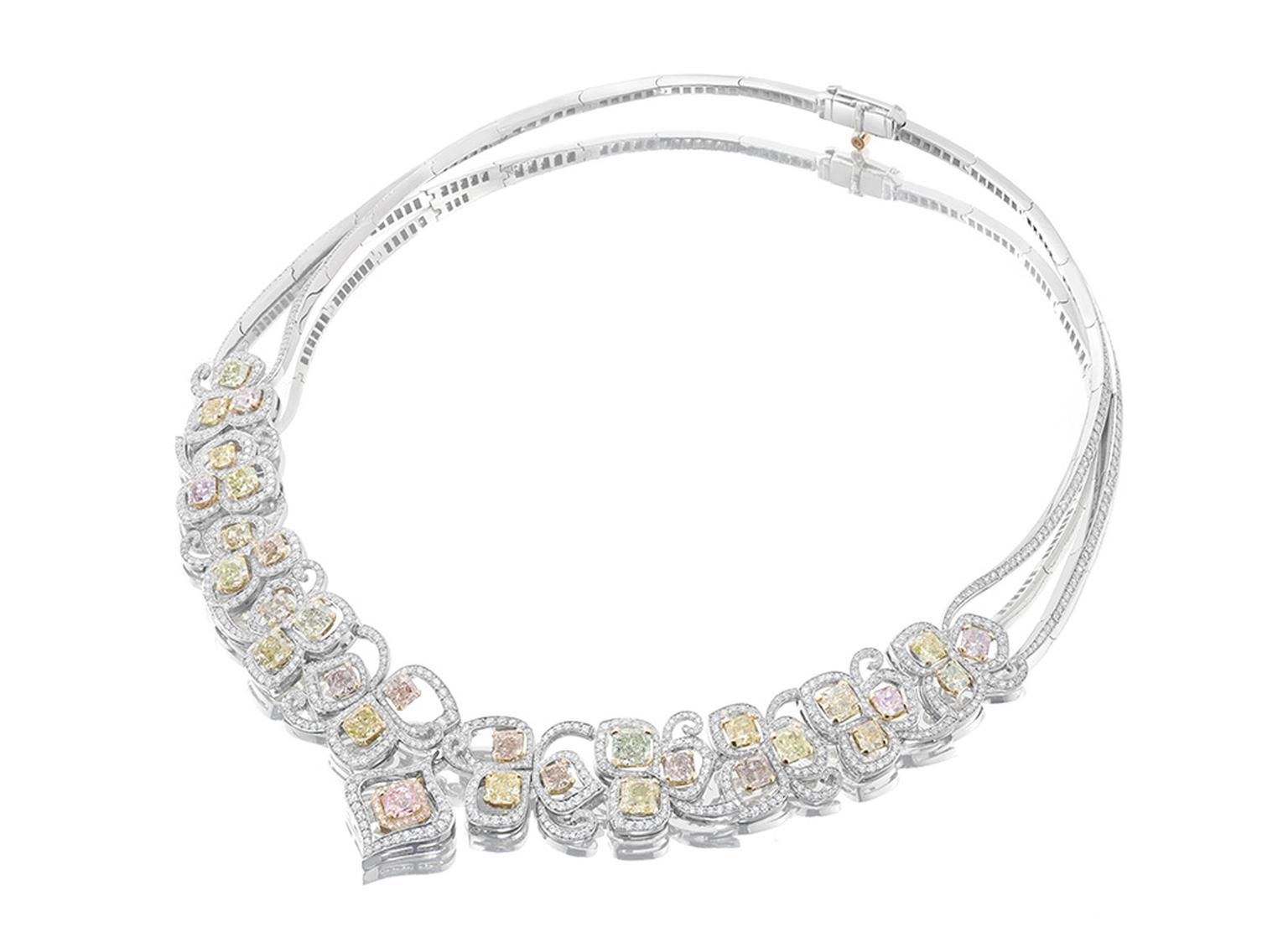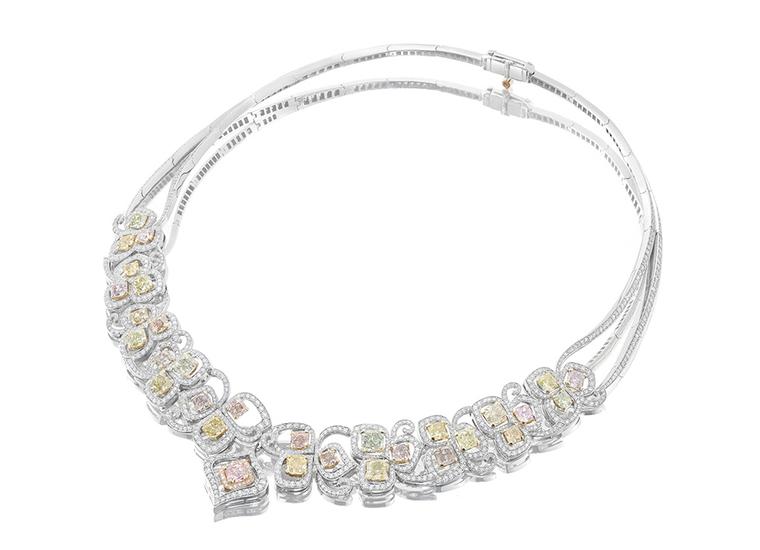 The colourful displays of light that illuminate the night sky at certain times of year in the northern latitudes have been a constant source of inspiration for artists, photographers, writers and poets. Today, we have a scientific explanation for this breathtakingly beautiful spectacle, but in ancient times the northern lights were believed to be spirits and souls dancing in the sky.
It is no surprise, then, that when designers at Boodles travelled to see the aurora borealis for themselves, they came back inspired to create a suite of jewels that reflect the unique play of light they had witnessed.
To capture the ethereal beauty of this Nordic spectacle, they chose coloured diamonds, another marvel of nature. Like the northern lights, coloured diamonds have a long history of mythical and spiritual associations which, despite the cold light of science, still enthrall. The Mughals bestowed diamonds with talismanic powers, while Aboriginal Western Australians believe diamonds are the scales of a mythical fish. So rare are coloured diamonds that they command far higher prices than an equivalent white.
The new Aurora collection takes the key element of its namesake and translates it into jewels. The colours that streak the sky, blending seamlessly into one another, are reflected in a multitude of precious pink and yellow diamonds surrounded by icy-hued white diamonds, creating a perfect harmony. The openwork trefoil design swirls and arcs around the diamonds, framing the precious multi-coloured gems.
The Aurora collection is further confirmation of Boodles' skill in translating colourful visions into jewels. The earlier Castaway collection is a cocktail of tropical gemstones that captures the spirit of a paradise island. Flora consists of four suites of jewels that mirror the colours of the changing seasons. However, Aurora is the first collection from the British fine jeweller to focus entirely on coloured diamonds.
Once a design has been finalised at Boodles, it can take months to source precisely the right gemstones. Each of the coloured diamonds in the Aurora collection has been chosen because it is not only an exceptional gem in its own right - it also complements perfectly the others. The main diamonds in the bracelet alone weigh more than 18ct.
With spectacular sightings of the northern lights throughout Iceland only last week, which prompted Reykjavík City to switch off all official lights in certain areas to better enjoy the show, the launch of Boodles' new Aurora collection couldn't be better timed.
Boodles Aurora earrings in platinum, set with 3.95ct of pink, white and yellow square shaped diamonds surrounded by pavé white diamonds (£POA).

Boodles Aurora bracelet in platinum, set with 18.08ct of multi-coloured diamonds surrounded by pavé white diamonds (£POA).

Boodles Aurora platinum ring, set with a cluster of radiant-cut diamonds comprised of two pink and two yellow diamonds totalling 2.30ct, surrounded by pavé white diamonds (£POA).

Boodles Aurora necklace in platinum, set with 16.49ct pink, yellow and white fancy cut diamonds surrounded by pavé white diamonds (£POA).