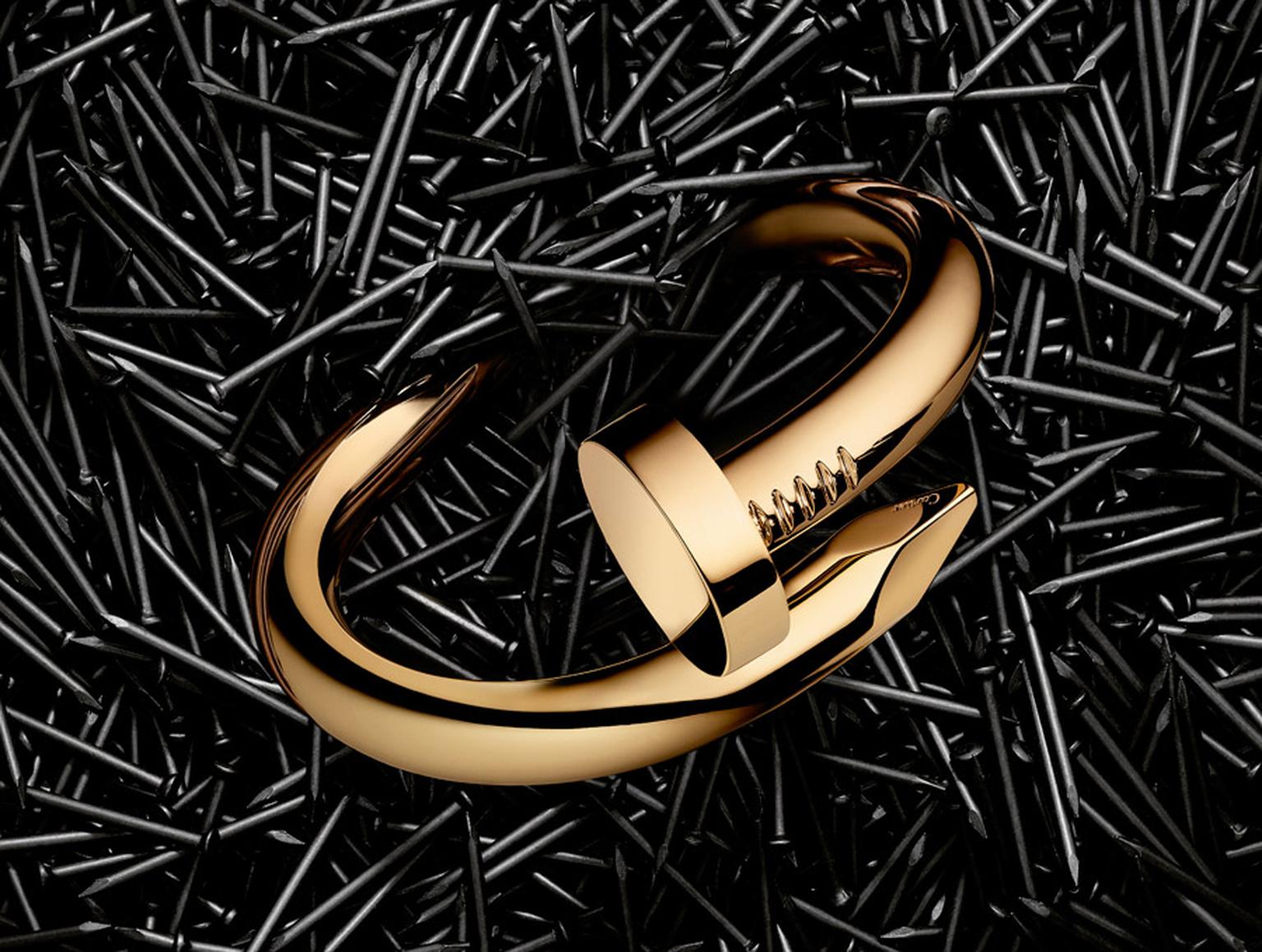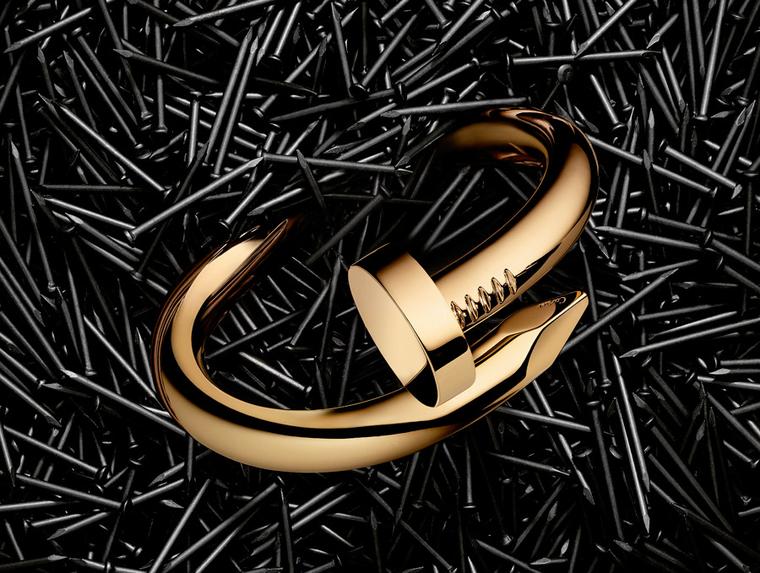 Cartier's new Juste un Clou collection of bracelets and rings takes its form from none other than the nail. And trust Cartier to be the jewellery house to find elegance in the most basic of instruments and turn this basic implement of any toolbox into a brave and bold jewellery statement.
Sleek, refined and with a shape that screams confidence with a design of almost absolute purity, it was originally designed by Aldo Cipullo of Cartier New York in the 1970s. Mirroring the legendary tales from the era and places such as Steven Rubells' notorious Studio 54 club and the grittier CBGBs; this is jewellery that not only takes the shape of that inspirational nail, but the raw power and rebellion of the era.
Cartier bring back the 'hardware as jewellery' design, a brave move for a house in its  165th year and one that is so renowned for exquisite craftsmanship combined with elegant and elaborate settings, such as the Panthere pieces. That's not to say that this collection is anything but elegant, it's just refreshingly self-possessed and powerful in its simplicity.
Available in pink, yellow, and white gold, there are other permutations for both the rings and bracelet that play on variations in sizes and diamonds. The Juste un Clou, with its hints of aggression and slight air of punk juxtaposed with the cool elegance of minimalism is for those who like making statements with their jewellery.
Juste un clou bracelet, yellow gold, large size. Laziz Hamani © Cartier 2012

Juste un clou bracelet, pink gold and diamonds, small size. Laziz Hamani © Cartier 2012

Juste un clou bracelet, yellow gold, large size. Laziz Hamani © Cartier 2012

Juste un clou bracelet, pink gold, small size. Laziz Hamani © Cartier 2012

Juste un clou bracelet, white gold, small size. Laziz Hamani © Cartier 2012

Juste un clou bracelet, yellow gold, small size. Laziz Hamani © Cartier 2012

Juste un clou bracelet, yellow gold, large size. Laziz Hamani © Cartier 2012