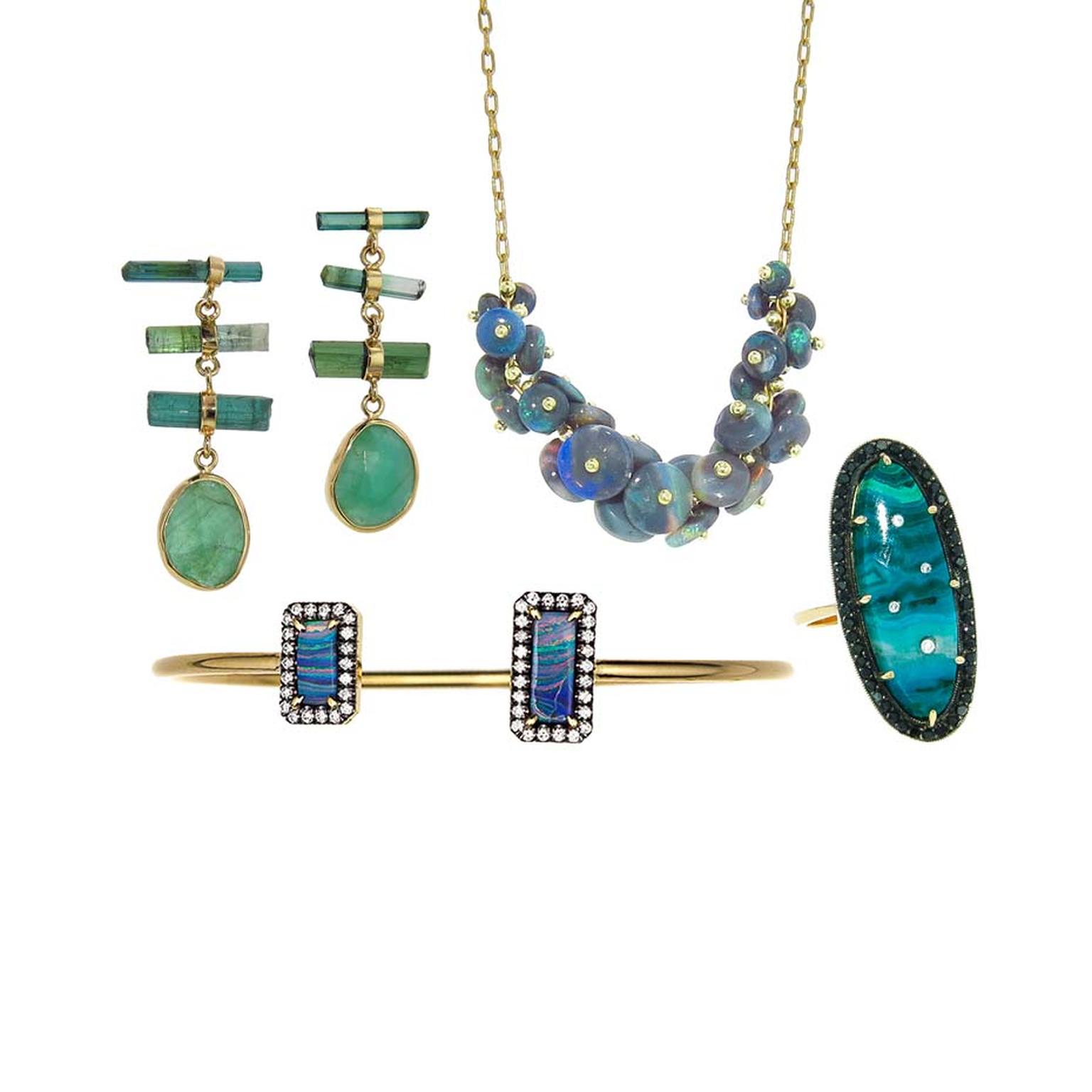 By Rachel Garrahan in New York
Online jewelry sales are growing across the globe and nowhere more so than in the US. As jewelry lovers have become more confident in making online purchases, a new generation of specialized e-tailers has joined established stores to offer some of the world's most covetable gems and access to the hippest designers. Buyers are fortunate to be able to browse a wide range of online jewelry stores, whether you seek the time-tested expertise and confidence of a long-established store or the fashion-savvy buzz of a new generation of fine jewelry e-tailers. 
But where should you be heading to to buy your fine jewelry online? We take a look at the best US-based e-stores that, together with the UK-based Net-a-Porter and Matches, are tempting customers in the hunt for that perfect gem.
Joanne and Charles Teichman opened their fine jewelry store Ylang 23 in Dallas, Texas, in 1985. Renowned for their exceptional taste and dedicated support of young designers such as Megan Thorne and ILA&I, they also boast long relationships with some of the US's most revered jewelers, including Cathy Waterman, Irene Neuwirth and Todd Reed. 
Ylang23 has just redesigned its popular website to offer customers buying fine jewelry online the same experience as its in-store clients. Features include the Ring Bar, which allows you to select your favorite sparkler from a wide range of designers, plus bridal and custom-made/one-of-a-kind sections.
Portland, Oregon-based Twist is another jewelry store that has long had a brick-and-mortar store. With more than 30 years' experience, owners Paul Schneider and Lauren Eulau launched their website, TWISTonline, in 2004.
Artists themselves, Paul and Lauren use their trained eye to seek out the finest in designer and artist-made jewelry from around the world. With over 100 artists, including the unmistakable work of established designers including Judy Geib, Cathy Waterman and Sevan Bicakci, they also pride themselves in supporting a new generation of distinctive designers including Jo Hayes Ward, Margery Hirschey and Polly Wales.
The contemporary art-inspired, magazine-like Latest Revival is a virtual treasure chest in which founder Dalia Oberlander effortlessly mixes exclusive pieces from contemporary designers including Fernando Jorge,Delfina Delettrez and Bao Bao Wan, with a carefully curated selection of high-end vintage and estate jewels that are given a twist of modernity thanks to the contemporary graphics featured on the website.
Former business consultant Nadine McCarthy Kahane and luxury magazine jewelry editor Brooke Magnaghi launched their fine jewelry e-tailer, Stone & Strand, when they spotted a niche for a site that married exceptional product with personalized service. 
With offerings from Jacquie Aiche, Stephen Webster, Michelle Fantaci and many more, the site covers a spectrum of needs for the jewelry lover, from editorial inspiration, access to exclusive pieces, concierge and aftercare services - as well as education through its features and jewelry library.
The Editorialist, founded by former luxury magazine editors Kate Davidson Hudson and Stefania Allen, aims to offer the finest in accessories fresh from the catwalk and the newest, most investment-worthy jewelry from around the globe.
As well as fashion pieces from Oscar de la Renta and Eddie Borgo, it offers investment gems from the likes of Vhernier and David Webb. It also has an in-house concierge service that offers bespoke services, styling advice, and access to pre-ordering seasonal items.
Moda Operandi is another high fashion site that sets itself apart by offering exclusive access to pieces fresh from the runway. This year, it has created buzz with a substantial increase in its limited-time online jewelry trunk shows for a host of designers. Current offerings include gems from Nam Cho, Larkspur & Hawk and Coléoptère.  
And moving the online jewelry shopping concept forward further still is Spring, an iPhone app that makes it possible to buy from a range of jewelry and fashion designers with a simple tap of your finger. App users can buy exclusive pieces from leading US jewelry designers including House of Waris, Melissa Joy Manning and Anna Sheffield.
Diane Kordas Open Loop ring, available from fine jewelry e-tailer Latest Revival.

Latest Revival vintage Gold Lion earrings with diamonds, from the Estate Collection.

Maiyet gold Cage bracelet with diamonds, available from Latest Revival.

Sevan Bicakci Theodora Butterfly ring, available from online fine jewelry store Twist.

Cathy Waterman ring, available from jewelry e-tailer Twist.

From Ylang23, Irene Neuwirth's one-of-a-kind tanzanite necklace and pink tourmaline, indicolite and diamond earrings.

Jennifer Meyer turquoise, ruby, diamond and opal jewelry, available at Ylang23.

Jade Jagger Disco Ball ring, available at Stone & Strand.

Michelle Fantaci Thorn ear cuffs, available online from Stone & Strand.

V Jewelry Green ring, available from Stone & Strand.

House of Waris Love Between the Shadow and Soul gold cuff, available with the Spring app.

Jemma Wynne emerald and diamond necklace. Download the Spring app to buy.