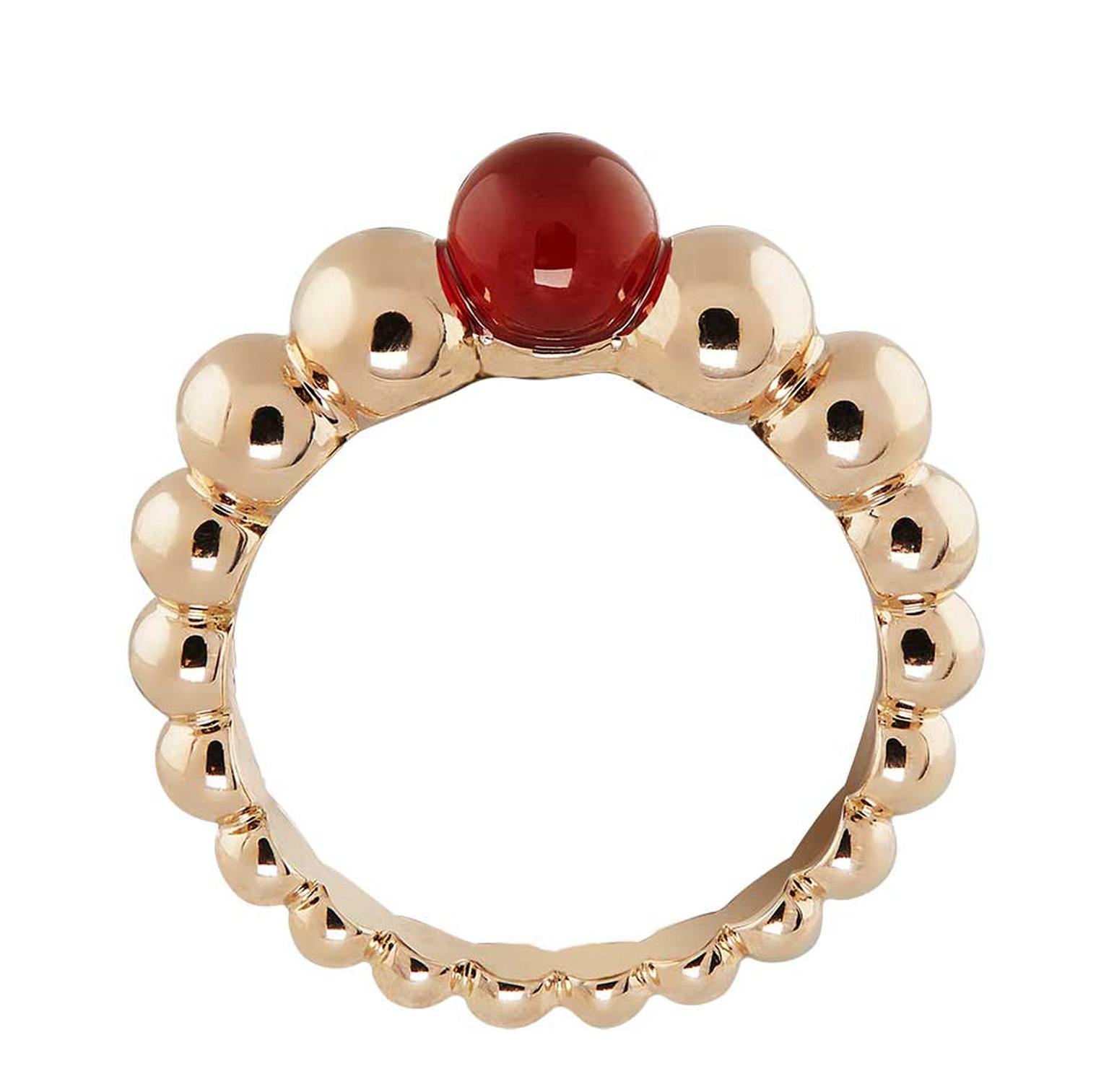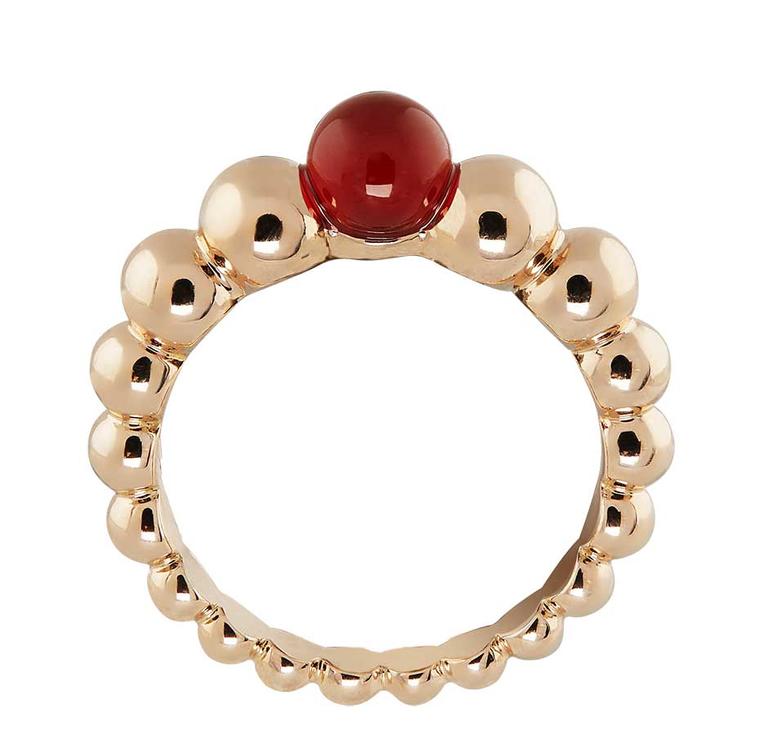 By Ase Anderson in London
The six new Van Cleef & Arpels rings in the Perlée Couleurs collection - in yellow gold or with the addition of a natural stone in either onyx, malachite, tiger's eye, carnelian or turquoise - can be worn on their own or combined to create a fashionable stacked look.
They also sit perfectly within the existing Perlée collection. First launched in 2008, the collection includes pendants, bracelets, earrings and rings, all featuring the instantly recognisable beaded borders.
Named after the French world perlé meaning  'pearled edge', Van Cleef & Arpels has been using the technique of golden beading to add softness to its creations since the 1920s. From the Moroccan-inspired Couscous collection in 1948 to the Twist and Alhambra creations, first launched in the 1960s, they continue to be reincarnated in new designs.
These latest jewels add a colourful twist while remaining true to the emblematic style of their predecessors. Turquoise has been paired with white gold to create a gleaming double act, while beads in rose gold enhance the warmth emanating from the carnelian stone.
All the stones used in the range have been carefully selected according to Van Cleef & Arpels' stringent criteria to ensure they have the most saturated and even colours.
Each gem also bears its own symbolic powers, be it the joy and happiness evoked by the carnelian or the message of generosity and friendship represented by turquoise. Malachite, for example, was considered a prized gem in 19th century Russia as it offered protection for children and travellers, while the 'all-seeing' tiger's eye watched over Roman soldiers on the battlefields. And according to Roman mythology, onyx was formed out of the nails of the goddess Venus after Eros decided to give her a nighttime manicure.
The metal beads are all shaped individually by craftsmen in Van Cleef & Arpels' workshops to get the size gradation just right.  Setting the gems into the crown formed by the metal beads is also a painstaking and intricate process, undertaken by hand to ensure each gem is shown off to its best advantage.
Fitting in perfectly with the stacking rings trend, the new Perlée Couleurs can be teamed with Van Cleef & Arpels rings from the maison's other collections, including Alhambra and Butterfly.
Van Cleef & Arpels Perlée ring in yellow gold.

Van Cleef & Arpels Perlée Couleur ring in rose gold with a cabochon cornelian stone.