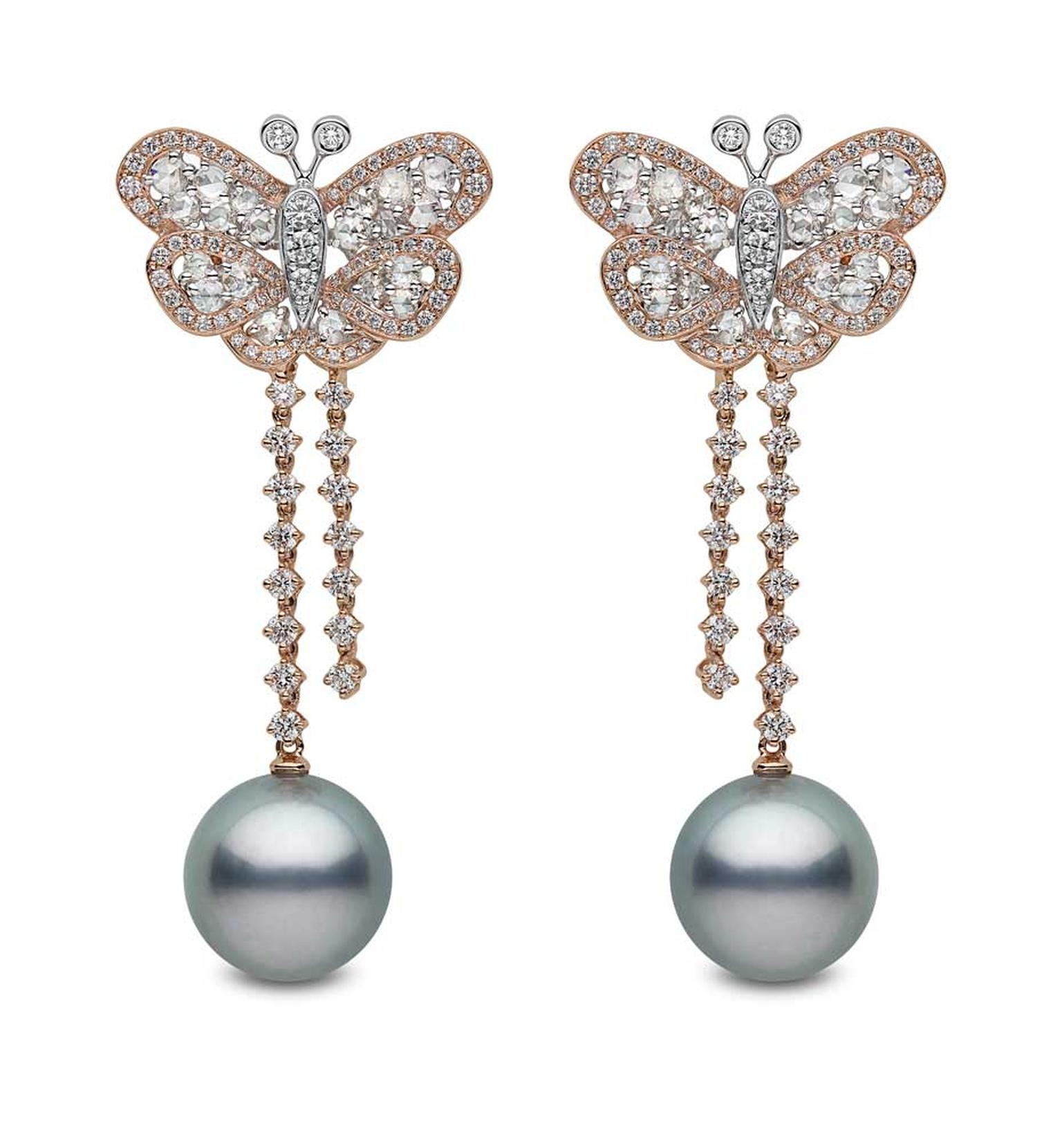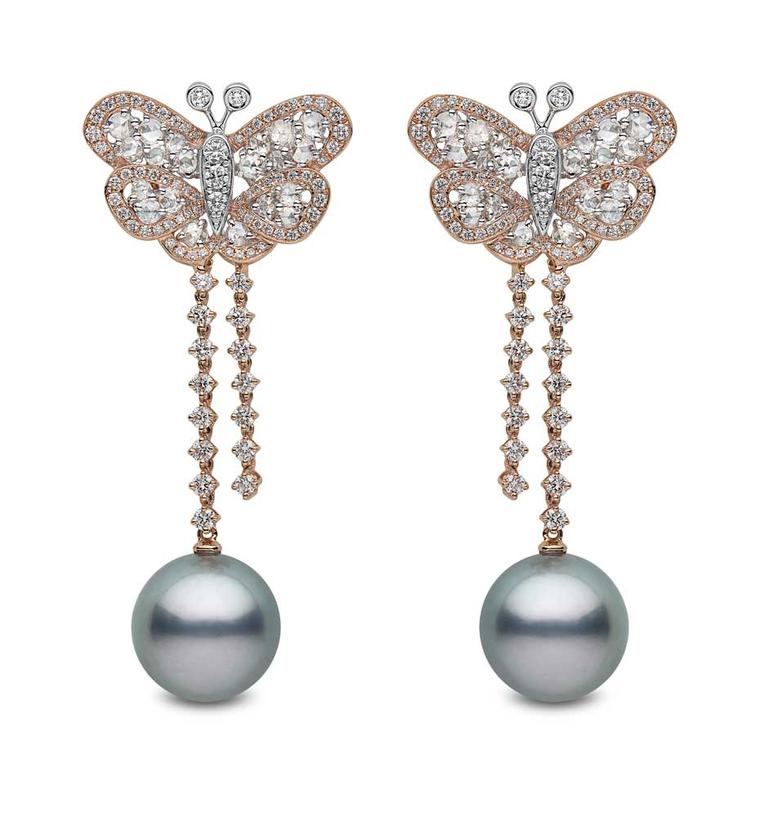 By Åse Anderson
Fluttering across rings, earrings and necklaces, delicate butterflies lend a pretty and whimsical air to some of the most unique jewellery launching this season.
A perennial favourite in jewellery design, the butterfly motif makes these fine jewellery pieces the perfect adornment to usher in the warmer months. More than just a decorative design, the butterfly has been a symbol of eternal love since ancient Greek times when it represented Psyche, the goddess of the soul and wife of Eros. The oldest known piece of butterfly jewellery is a Hellenistic necklace dating back to the 2nd century BC, which is on display at the Walters Art Museum in Baltimore, USA.
Along with bees, beetles, wasps and other realistically rendered insects, the gem-set butterfly was a recurring motif in Victorian jewellery as craftsmen sought to show off their intricate jewellery making skills. The Art Nouveau period from 1890-1915 also saw flowers and butterflies incorporated into unique jewellery inspired by the natural world.
View our gallery of bee-inspired jewellery
The most decadent use of butterflies has to be YOKO London's magnificent Tahitian pearl necklace, which features the cutest butterfly motif of the season. The necklace can be worn on its own or with the diamond and pearl earrings, which are set with perfectly colour matched, gleaming grey Tahitian pearls.
Discover the history of Tahitian pearls here
Some wonderful examples of butterflies in contemporary jewellery design include a pair of golden butterflies perching daintily on a pair of spherical Carrera y Carrera ear pendants crafted out of onyx and white gold, while another butterfly spreads its sparkly wings across a gemstone ring set with diamonds and pink sapphires. The jewels are perfectly in tune with the luxe aesthetic and sculptural design that we have come to expect from this family-run Spanish jewellery house.
The most wearable interpretation of the butterfly trend is, in my opinion, encapsulated in the new Flora collection of Gucci jewellery shown at Baselworld last month. As always, the jewels cleverly incorporate the iconic Gucci horsebit motif on both delicate bangles and rose-hued butterfly rings, which will effortlessly prettify any summer outfit. At the centre of this gorgeous Gucci jewellery collection sits a limited-edition necklace set with 512ct of diamonds shaped into flowers, butterflies and hearts.
Renowned for its creative approach to jewellery design, spearheaded by founder Jacob Arabo, US-based Jacob & Co presented extensions to its nature-inspired Papillon fine jewellery collection at Baselworld. Featuring whimsical designs set with coloured gemstones, the collection allows the bejewelled butterfly to spread its wings on a gorgeous pair of pink tourmaline and diamond earrings and then wrap them snugly around the finger on a diamond ring, with two yellow diamonds for antennae.
View more butterfly-inspired jewellery here
Limited-edition Gucci necklace from the new Flora collection, set with 512ct of diamonds shaped into flowers, butterflies and hearts on white and rose gold.

Gucci jewellery Flora ring in pink gold with an enamel butterfly and flower, set with a single ruby.

Jacob & Co. Butterfly earrings from the Papillon collection in white gold, set with pink tourmalines and diamonds.

Jacob & Co. Papillon pavé diamond rings in white gold with yellow diamond antennae.

YOKO London double strand pearl necklace in rose gold, set with Tahitian pearls and diamond butterflies.

This Carrera y Carrera ring in yellow and white gold with diamonds and pink sapphires, from the new Universo collection, perfectly captures the beauty of a butterfly in flight.

White gold, onyx and diamonds provide the perfect base for the delicate yellow gold butterflies perched on this pair of Carrera y Carrera earrings from the new Universo collection.

These Gucci bracelets from the new Flora collection in white gold and diamonds, right, and pink gold and enamel, incorporate a butterfly and the iconic Gucci horsebit.

YOKO London pearl earrings in rose gold with diamonds, set with 14-15mm Tahitian pearls.