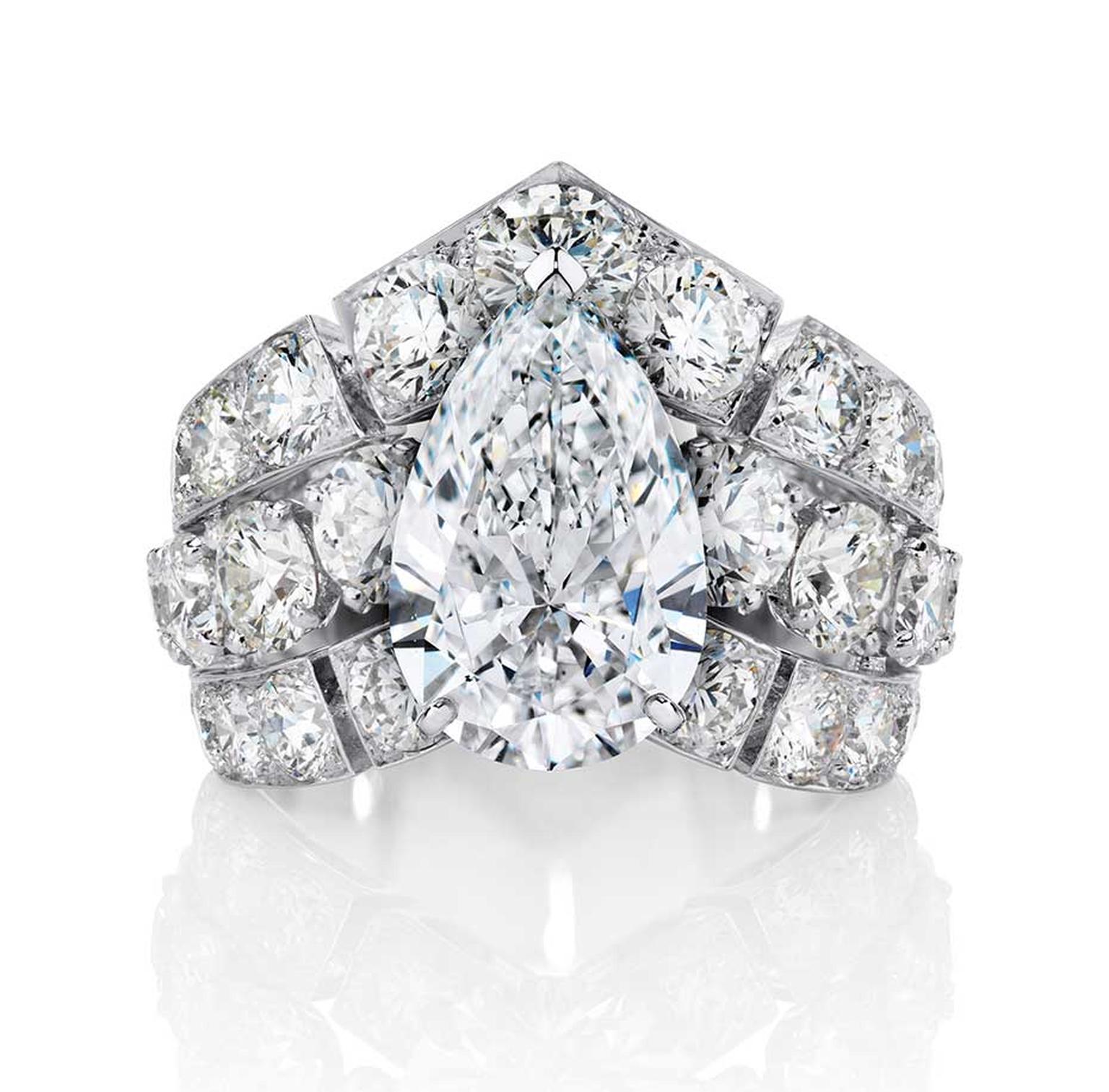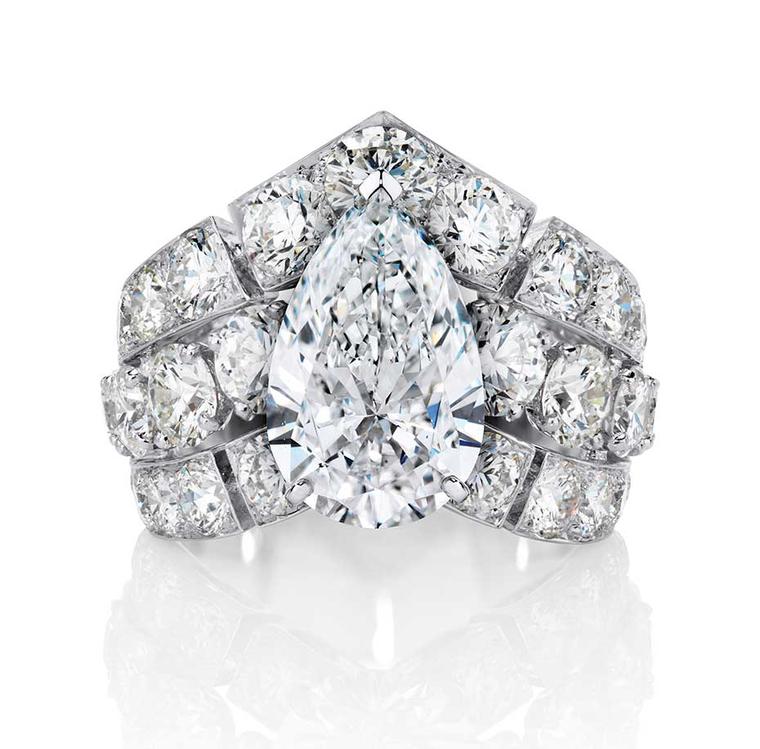 By Åse Anderson
Call us sizeist if you must, but these stratospherically big engagement rings have completely swept us off our feet. Made from the very finest coloured gemstones and precious metals, with eye watering £POAs to match, the sky really is the limit when it comes to these diamond engagement rings.
While most of us can only dream about unique engagement rings of these outlandish proportions, a lucky few, for whom money is no object, can look forward to joining the Hollywood A-listers casually flashing their multiple-carat rocks.
Discover more unique engagement rings here
Part of the jeweller's Creative Solitaires collection, the De Beers Phemomena Frost diamond engagement ring is set with more than 8.00ct of diamonds in total for a dazzling sparkle that really has to be seen to be believed, more than living up to its namesake.
For emerald-cut engagement rings to rival that given to Cheryl Fernandez-Versini by husband Jean-Bernard, look no further than this huge Alexandre Reza diamond ring. If the reported details of the singer's big engagement ring are correct, this outweighs Cheryl's rock by at least 1.00ct.
Pink diamonds are among the rarest and most expensive in the world but there is no scrimping on size in this unique diamond engagement ring from David Morris set with two oval-cut pink diamonds. For other big engagement rings featuring colourful gemstones, look no further than the 4.00ct oval-cut yellow diamond ring by US-based Kwiat jewellery, or how about the giant yellow diamond perched atop this Moussaieff engagement ring?
Tiffany & Co's iconic Blue Book collection is always bursting at the seams with extraordinary jewels, and these two regally-sized diamond rings, with either an oval- or marquise-cut white diamond centre stone surrounded by smaller pink diamonds, are vintage-style perfection.
An elongated marquise-cut diamond makes an elegant and impressive centre stone, even when it is of less gravity-defying proportions than this 23.20 carat Graff engagement ring. Resting on heart-cut diamond shoulders, the diamond also boasts D colour and is internally flawless, earning it the coveted top spot in our selection of big engagement rings. 
It is of course true that size isn't everything, even when it comes to engagement rings. While most jewellery experts would urge you to go as big as your budget allows without compromising on the quality of the gemstone, similar versions of these big engagement rings are also available in smaller sizes. 
Magnificent Graff 23.20ct internally flawless marquise diamond engagement ring with heart shape diamond shoulders.

Kwiat oval-cut yellow diamond engagement ring in yellow gold, set with a 4.01ct Fancy light yellow diamond with bezel-set pear side stones and a yellow diamond pavé halo.

Moussaieff oval cut 14.23ct Natural Fancy Intense Yellow diamond flanked by 1.84ct trillion diamonds and mounted in platinum.

Tiffany and Co. 2014 Blue Book diamond rings. The ring on the left in platinum is set with a 3.04ct internally flawless marquise diamond and pink diamonds; the ring on the right in platinum and rose gold with a 6.00ct oval diamond with pink and white diamonds.

Alexandre Reza emerald cut engagement ring, set with a magnificent 7.67ct emerald cut diamond in white gold.

De Beers Phenomena Frost oval-cut diamond ring, set with diamonds totalling more than 8ct.