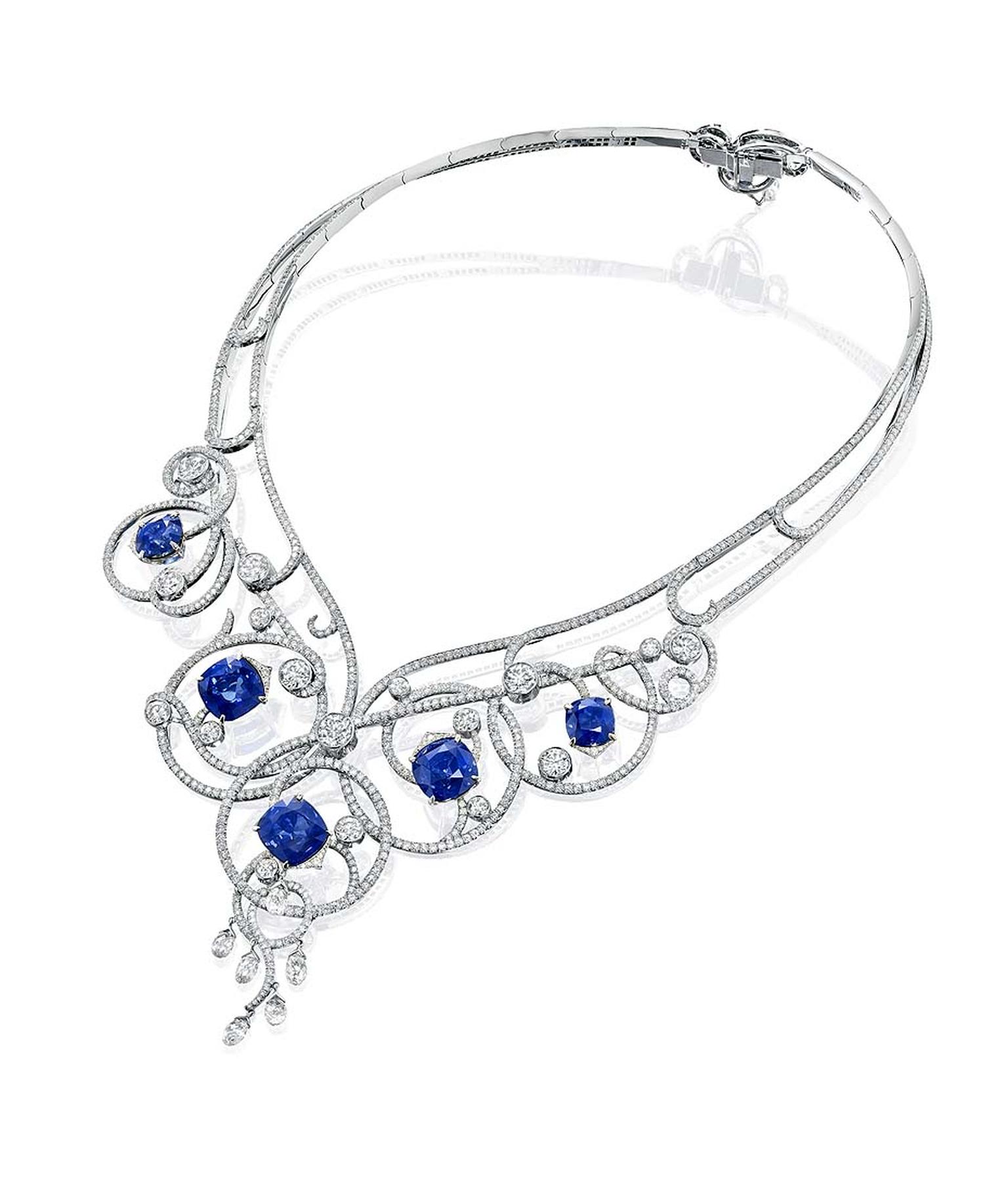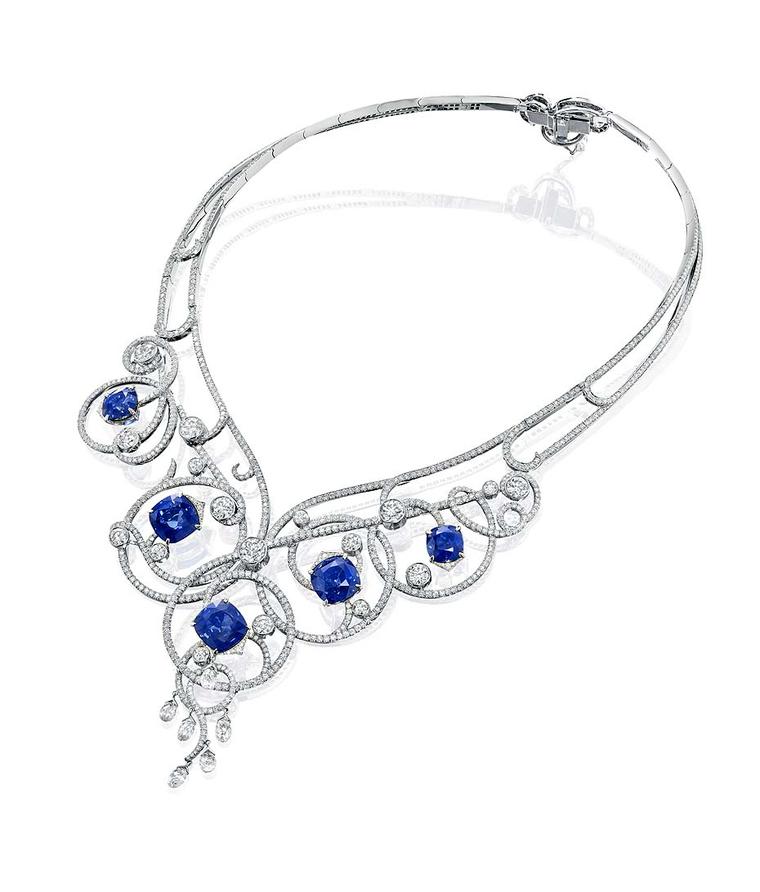 Boodles, the quintessentially British jeweller, has chosen 'Sweet Pea' as the theme for a new set of jewels. This climbing plant could not be more English as, for many, it is closely linked to memories of childhood summers rummaging around the garden and in the vegetable plot picking sweet peas.
This modest garden plant with soft, pastel-coloured flowers is appreciated as much for its short-lived and sweetly scented blooms as its ability to produce little round vegetables tucked away inside silky pods. Beloved by the British, it has been taken to new heights as Boodles captures its humble beauty in diamonds and Ceylon sapphires.
Ceylon sapphires have a very special colour, with a light-blue hue that is only found in stones from mines in Sri Lanka. These sapphires come to life against the skin in a particularly attractive way, the colour of the stones becomes even richer and more saturated when worn.
The sculptural design of these jewels places the sapphires close to the skin and adds to their beauty with the fire of round-brilliant cut diamonds, which throw off a bright sparkle thanks to their many facets. The softer light of facetted diamond drops, known as briolettes, adds a gentler type of sparkle to the jewels, and their swaying movement reminds me of a dewy Sweet Pea gently swinging in the breeze.
 
The suite is made up of a spectacular necklace, ring and earrings that delicately wind around the body, just like the plant. Tendrils of platinum, entirely set with diamonds, twist and turn, adding a playfulness to these magnificent jewels. Each spring-like curlicue is set with diamonds, which taper down in size as the tendril narrows at its tip. Adding more movement to the earrings and the necklace, briolette diamonds dangle like dew drops from the end of these tips. This feat of gem-setting allows the jewels to sparkle with the slightest of movements, adding extra vibrancy to the vivid blue cushion-cut sapphires.
 
The necklace cradles a 31.35ct blue Ceylon sapphire, surrounded by 22ct of round-brilliant cut and briolette cut diamonds. Imitating the organic shapes of nature, the ring sets a 7.73ct Ceylon sapphire on one side of the finger and two sizeable round-brilliant cut diamonds on the other, all this held in place by a meandering tendril, sprinkled with diamonds.
 
My favourite piece has to be the earrings, which drop down from the lobe in pretty twirls like tendrils suspended in the air. 2.45ct of round-brilliant cut diamonds meander around the star attraction: two 6.8ct cushion-cut Ceylon sapphires, with four briolette diamonds twinkling and swinging from the shoots.
Boodles Sweet Pea earrings, set with two cushion-cut sapphires of 6.80ct, briolette diamonds and round-brilliant cut diamonds (£POA), pictured with the Sweet Pea ring.

Boodles Sweet Pea ring in platinum, set with a 7.73ct cushion-cut sapphire and round-brilliant diamonds (£POA).

Boodles Sweet Pea necklace in platinum, set with 31.35ct of blue sapphires complimented by 22ct of round-brilliant cut diamonds and briolette diamonds (£POA).