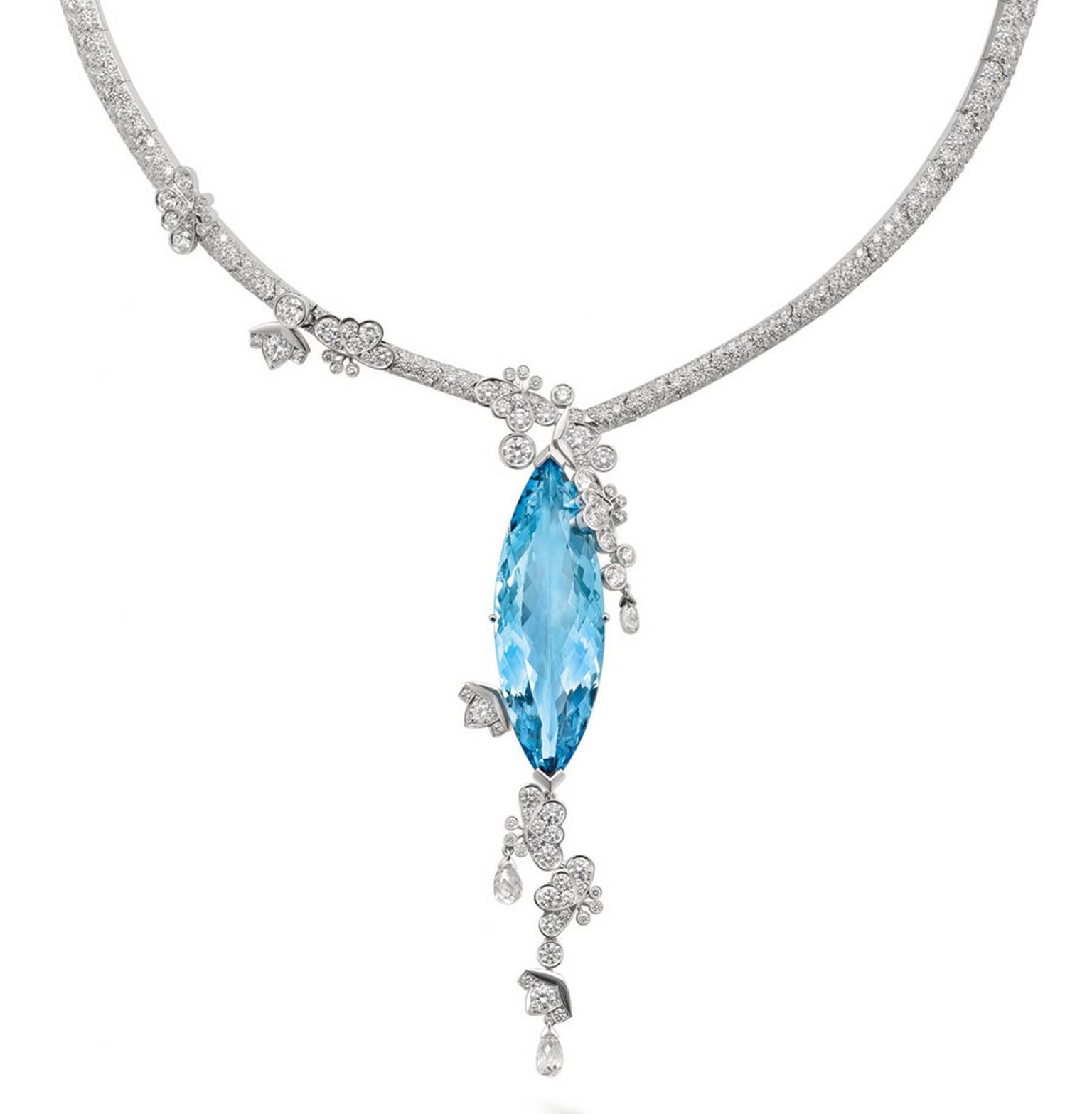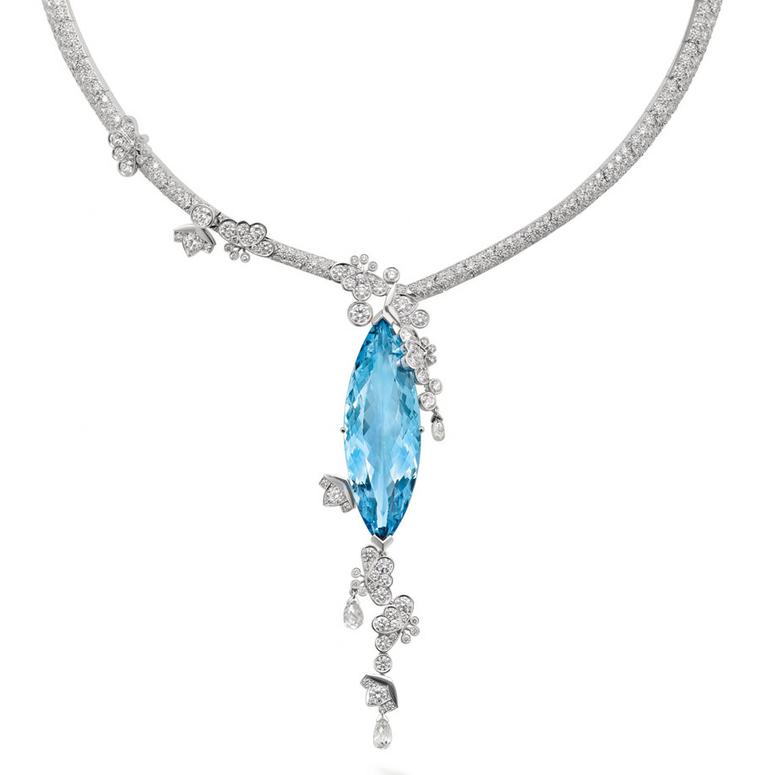 Like many of the biggest names in jewellery, each year British jeweller Boodles launches a haute joaillerie collection to showcase its design credentials and incredible gemstones. Its name, Wonderland, captures the fantasy world that you enter when you slip on a piece of jewellery from the collection. A necklace in the shape of a swan with outstretched wings, set with 19ct of cascading diamonds, is not everyday wear - it's jewellery as art.
Wonderland 2012 was inspired by travels on the Silk Road - a historical network of trade routes that connected South, East and Western Asia with the Mediterranean and European world, as well as parts of North and East Africa - and the collection is filled with exotic influences, from the oriental fan design that recurs in the Rising Sun earrings, ring and pendant to the paisley pattern, Indian in origin, that works so beautifully interpreted in a necklace and pair of earrings. Some of the pieces are real showstoppers - a Dolphin ring set with an enormous 49.58ct aquamarine, for example, will dazzle anyone who dares glance in its direction - but this year's collection shows restraint, too. Whilst each piece is undeniably precious, many are highly wearable, too.
It is quite possible to imagine yourself enjoying dinner à deux at Claridges wearing the Riviera Tourmaline pendant. Despite its high jewel count, this longer style - the pendant sits just below the breastbone - has become a fashionable, and more casual, alternative to the straighter-laced necklace. It also has a detachable turquoise bead tassel, a neat little twist that means you can alternate between two looks.
The Damask Rose Ring, inspired by the highly fragrant flower found in Damascus, is set with an exceptionally rare, 1.18ct intense yellow Ashoka diamond, adding a flash of colour among the curled, diamond-set petals. It's elegant and immensely pretty, the kind of ring you could wear out without feeling self-conscious of its size. Winding around the neck like a diamond-encrusted tendril before joining a vivid blue 27.31ct aquamarine, the detail on the Kyoto necklace is quite incredible. But my favourite piece has to be the Palazzo pendant. With its faceted briolette-cut beryl suspended from a vivid Paraiba tourmaline, surrounded by brilliant-cut tanzanites, the blend of blues and greens is exquisite - alive.
Boodles has just launched a new website so you can travel through Wonderland whenever you feel like an escape from the encroaching autumn weather and take a bejewelled journey through distant lands, where jewels bloom in exotic forms.
Boodles Damask Rose ring in platinum, set with a 1.18ct intense yellow Ashoka diamond and 1.08ct white Ashoka diamond, surrounded by round-brilliant cut diamonds.

Dolphin ring in 18ct white gold, set with a 49.58ct aquamarine and surrounded by 3.45ct of diamonds, 1.48ct of Paraiba tourmalines and 0.12ct of sapphires (POA)

Paisley yellow and white diamond earrings in 18ct yellow gold, set with 6.13ct of yellow and white round-brilliant cut diamonds and featuring cultured pearls and diamond drops at the base (POA)

Boodles Palazzo pendant in platinum, set with 46.92ct of briolette-cut green beryls with diamond-set detail, 0.92ct of Paraiba tourmalines and 3.24ct of sapphires.

Rising Sun earrings in platinum, set with 3.87ct of round-brilliant cut and 1.24ct of fancy shape diamonds with a triple drop of baguette and round-brilliant cut diamonds (POA)

Boodles Riviera pendant in platinum, set with a 1.40ct pear-shaped Paraiba tourmaline and diamonds, with a detachable turquoise bead tassel (POA).

Wild Swan necklace in platinum, set with 19.03ct of round-brilliant cut diamonds (POA)

Kyoto necklace in platinum, set with a 27.31ct aquamarine and 21.57ct of round-brilliant and briolette cut diamonds (POA)