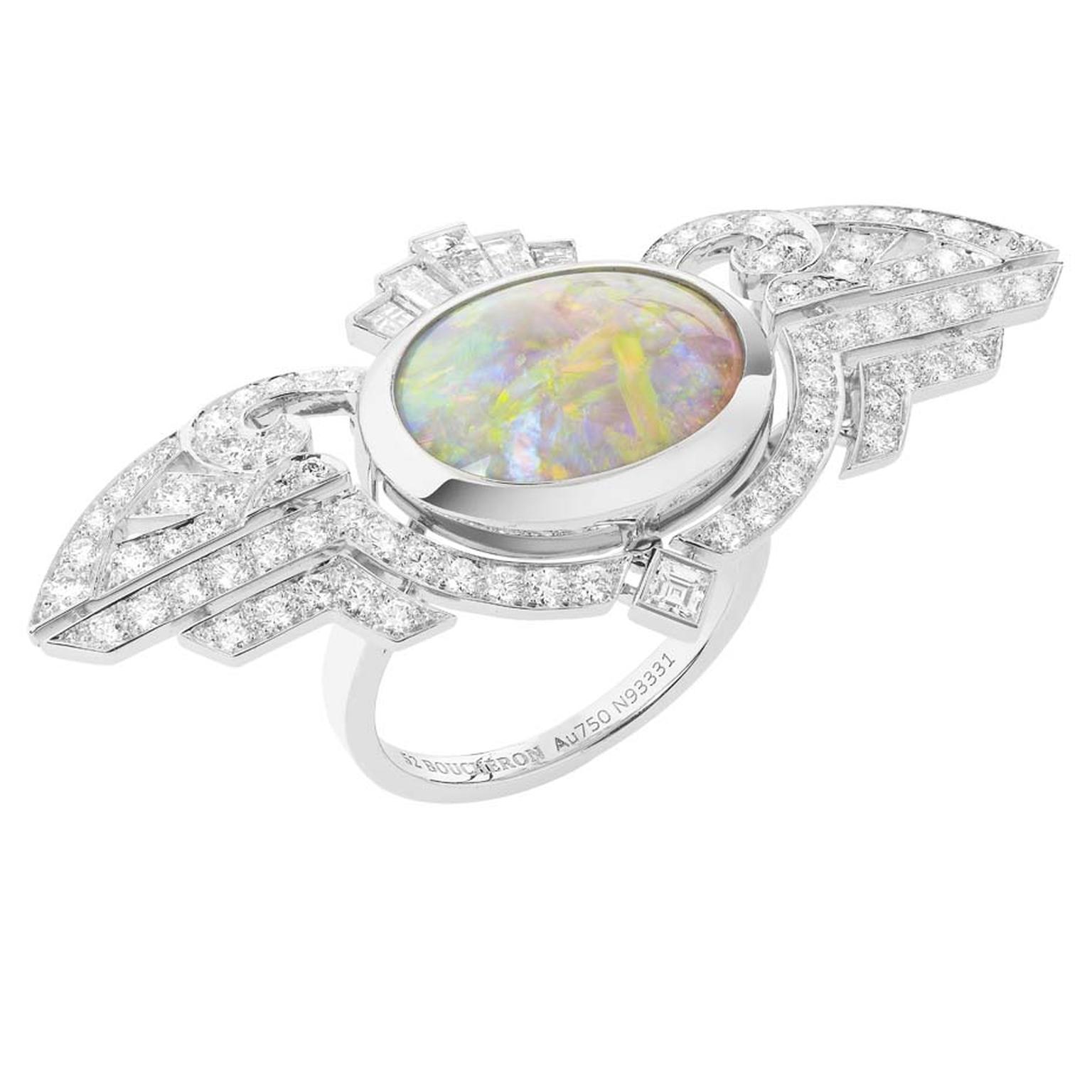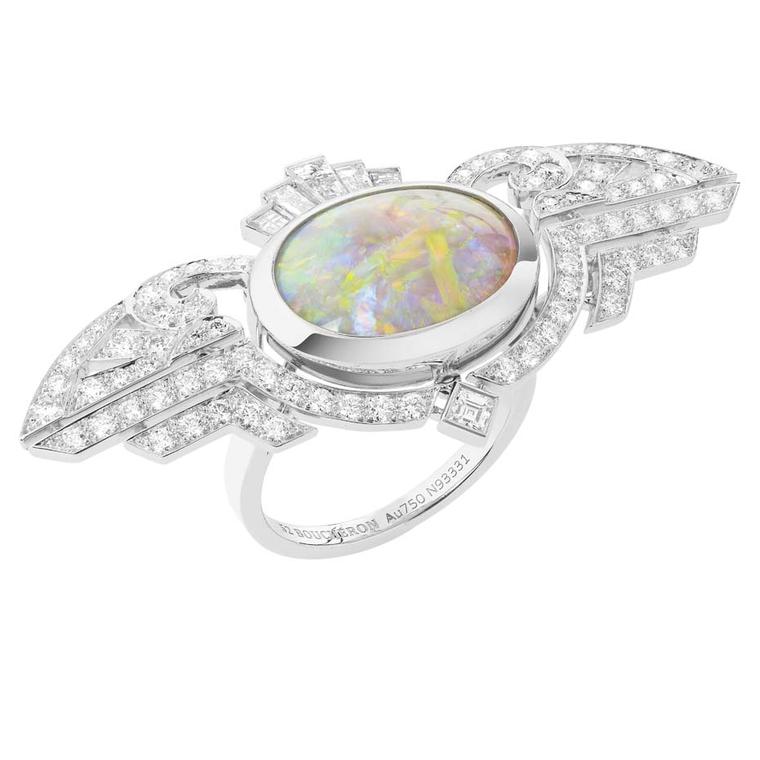 By Claire Roberts in London
There are two trends in jewellery that have been inescapable in the past 12 months. But rather than tiring of them and moving on, they have become ingrained in our consciousness.
Those trends are, of course, across-the-finger rings and ear cuffs, and their enduring appeal has seen them make a transition not often seen in the world of jewellery: from high fashion to haute joaillerie.
So far, these trends have been confined to fine jewellery, but in the run-up to the Biennale de Antiquaires 2014, we have had a glimpse at some of the one-of-a-kind jewels that will be exhibited in September in Paris. And amongst the grand necklaces featuring hundreds of carats of rare gems there are some extraordinary across-the-finger rings and several very precious ear cuffs.
In advance of the Biennale, Van Cleef & Arpels has presented a Cadeau d'Orient ring inspired by the famous French fairy tale Peau d'Âne. Worn on one finger but spilling colourfully over the other digits, it features carved turquoise ends and a purple Sri Lankan sapphire and recalls the bold chromatic style that was popular at Van Cleef & Arpels in the 1960s.
Boucheron has taken an opal that looks as if it has been painted by hand and set it into a regal across-the-finger ring inspired by the water features found in the grounds of ancient Indian palaces. Another one-off design created especially for the Biennale de Antiquaires is the Ricochet ring, which sends swirls of diamonds and rock crystal skitting across the hand, mimicking the ripples left behind when you skim a pebble over water.
Piaget has elevated the ear cuff to high jewellery status with two designs that feature marquise-cut diamonds and sapphires radiating out from the ear. And Mellerio dits Meller, which launched its latest collection of high jewels to coincide with Paris Couture Week, has created the most elaborate ear cuffs I have seen to date, which curl around and over the ear in a tangle of diamond-set leaves.
The shock of the new may have given way to an ongoing appreciation of these fashionable jewels, but let's not forget that these styles aren't strictly new but recycled. Van Cleef & Arpels has been making multi-digit rings since the 1970s - "Between-the-Finger Ring" is actually a registered trademark of the maison - and ear cuffs were worn in ancient Greece and have long been considered a traditional form of adornment in India.
But the big question is: will we still be wearing them in five years' time? If some of the greatest names in jewellery are pledging their commitment in the form of millions of pounds worth of jewels, I'm pretty certain these trends are here to stay.
To read more stories on the Biennale de Paris this September, please click here.
Piaget Extremely Piaget collection white gold ring set with one cushion cut 7.65ct blue sapphire, 18 marquise cut diamonds totalling 5.59ct and 48 brilliant cut diamonds.

Piaget Extremely Piaget collection white gold earrings set with 11.59ct of marquise-cut diamonds and 20 brilliant-cut diamonds.

Piaget Extremely Piaget collection white gold earrings set with 12.29ct of marquise cut blue sapphires and various sizes of brilliant cut diamonds.

Van Cleef & Arpels Peau d'Âne collection white gold between the finer ring featuring round diamonds and baguette cut sapphires and a single pear shaped sapphire.

Van Cleef & Arpels Peau d'Âne collection collection white gold ring featuring pink gold, round diamonds, pear, turquoise, coral, emerald cabochon, and a 5.15 ct oval purple sapphire.

Reminiscent of Iranian architecture, the Boucheron Ispahan ring features rock crystal cut as if it were a diamond, allowing for the subtle shades of blue to move with the light. The ring also features hematite, a stone rarely used in High Jewellery.

Boucheron Ricochet ring featuring diamonds and rock crystal mirrors the rippling of water droplets.

Mellerio dits Meller Dentelles de Lys diamond ear cuffs.

Boucheron Indian Palace opal and diamond ring, inspired by the coloured pools of water found within Indian Palaces.