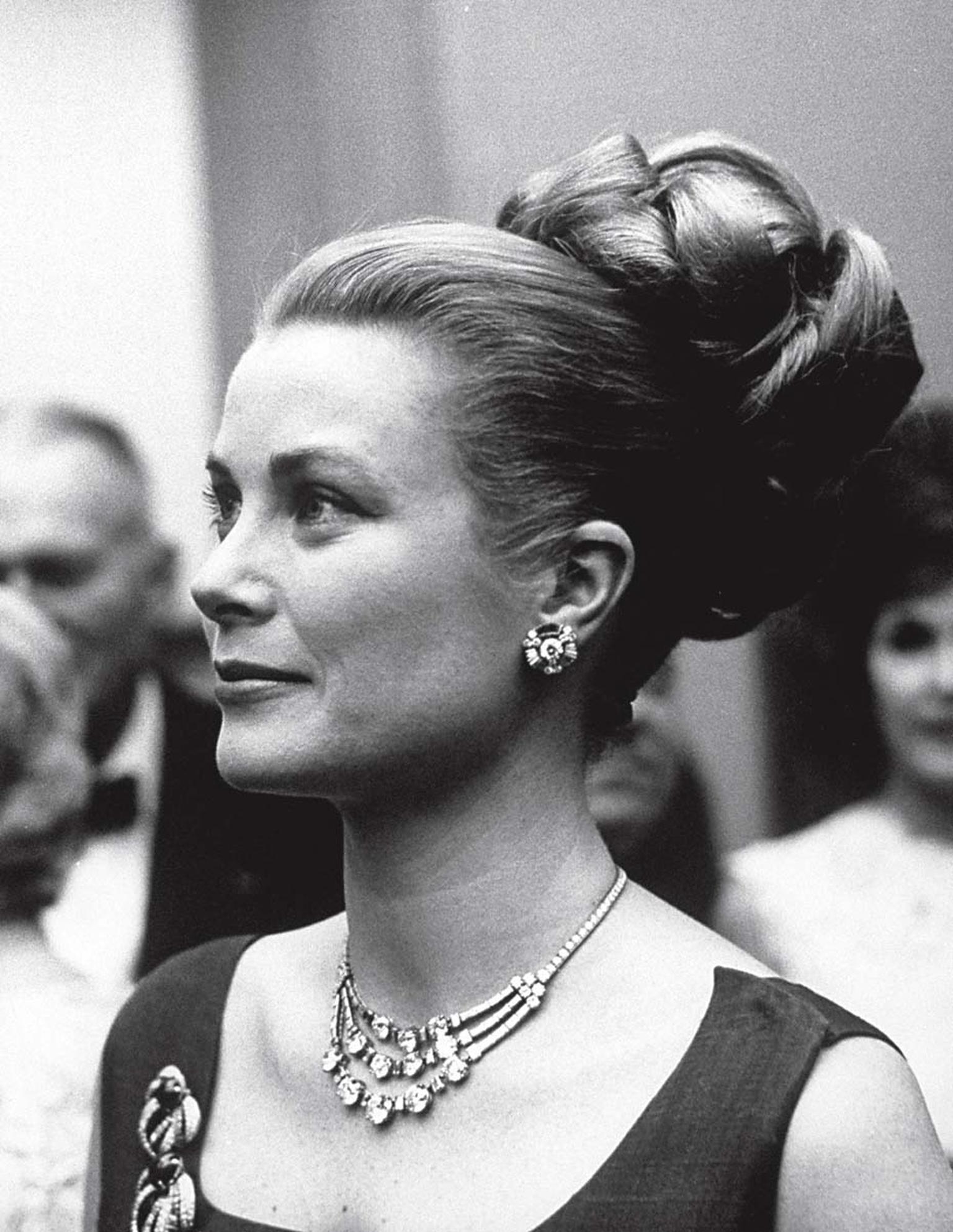 By Åse Anderson
If Hollywood actors are the new royalty then surely having their jewels appear on the big screen is akin to being granted a royal warrant for modern jewellery designers.
While Tiffany & Co. scored a coup last year when it created the Art Deco-inspired jewellery for Baz Luhrmann's adaptation of The Great Gatsby, this year has also seen some spectacular jewels in starring roles.
Gucci's horsebit jewellery was an integral part of Amy Adams' sexy wardrobe in the 70s crime caper American Hustle. Costume designer Michael Wilson said the iconic motif perfectly encapsulated the glamour and sophistication of New York in the late 1970s. Playing a seductive con artist, actress Amy Adams was clad in Gucci jewellery throughout the film, including a yellow gold horsebit necklace, earrings and bracelet. 
Hollywood actress turned real life princess Grace Kelly was renowned for her love for Cartier jewellery so it was a natural choice when the jewellery house was asked to reproduce some of her favourite pieces for the biopic of her life. Nicole Kidman, who played the leading role in this year's Grace of Monaco, wore Cartier recreations of five of Kelly's most treasured jewels, including her engagement ring, a ruby and diamond tiara and a three-strand diamond necklace. Kidman and other members of the cast also wore pieces from Cartier's contemporary collections throughout the film. The Cartier boutique in Paris even provided the backdrop to the film's final scene where Kelly announces she is leaving behind her Hollywood career to focus on family and royal commitments.
As anyone with children will be aware, the release of a Disney film is normally accompanied by an endless stream of merchandise, usually in brightly coloured plastic. This summer's blockbuster, Maleficent, took a more sophisticated approach by collaborating with Crow's Nest Fine Jewellery to create a seven-piece capsule collection inspired by the villain played by Angelina Jolie. Designer Daniel Belevitch captured the Gothic beauty of the film in a dark and decadent collection made from rhodium, black diamonds and onyx. It's no surprise that the film is being touted as a contender for Best Costume Design at the 2015 Academy Awards.
Reproduction of the 1955 Princess Grace diamond and ruby tiara, worn by Nicole Kidman in Grace of Monaco, which can be transformed into a necklace. (Photo credits: Vincent Wulveryck © Cartier)

Cartier reproduction of the 1953 three-strand diamond necklace given to Grace Kelly and worn by Nicole Kidman in the film Grace of Monaco by Olivier Dahan. (Photo credits: Amélie Garreau © Cartier)

Cartier reproduction of Princess Grace Kelly's engagement ring used on the set of Olivier Dahan's film Grace of Monaco starring Nicole Kidman. (Photo credits: Vincent de la Faille © Cartier)

Gucci's iconic jewellery had a starring role in the stylish 1970s crime caper American Hustle. Starring Amy Adams, the actress was clad in Gucci accessories throughout the film, including a yellow gold horsebit necklace, earrings and bracelet.

Crow's Nest Maleficent Collection Horn bangle featuring a pear-shaped onyx stone with rhodium and black diamonds, inspired by the film Maleficent starring Angelina Jolie.

Daniel Belevitch, founder and creative director of Crow's Nest, used motifs such as thorns, horns, dragons, feathers and fire, for the seven-piece limited-edition collection of statement rings, bracelets and an ear cuff set in rhodium with black diamonds.

Crow's Nest Maleficent Collection Fire ring in yellow gold with red and yellow sapphires.

Princess Grace wearing her 10.47ct Cartier diamond engagement ring, given to her by Prince Rainier III.

Gucci Horsebit hoop earrings and the classic Horsebit neckalce, both in yellow gold, recreate the 1970s vintage style which pervaded the film American Hustle.

Fine jewellery brand Crow's Nest teamed up with Walt Disney Pictures to create an exclusive collection for its blockbuster, starring Angelina Jolie as Maleficent.

Princess Grace of Monaco at a reception in Philadelphia wearing a Cartier necklace in platinum and diamonds that she received as a wedding gift in 1956. The necklace was recreated by Cartier for the 2014 film Grace of Monaco starring Nicole Kidman. (Photo credits:© Time Magazine / Getty)